Movie introducing 'Microsoft Surface' by Touch Operation by Bill · Gates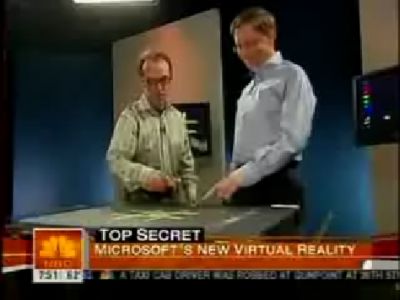 Touch screen type table PC released the other day "Microsoft SurfaceBut, in fact, Bill Gates touched the program in overseas "Today Show" to explain this innovative operation method. When placing a digital camera compatible with wireless LAN on a table type PC, the photographed image jumps out quickly, selecting the food or drink that you want to order, placing the credit card after placing the credit card, the settlement is done as it is, the movie is finished It is reminiscent of the world where the touch type screen which appeared in "Minority Report" became the default.

Actual movie playback and other additional information is from below.
Sticker Shock: Video of Bill Gates Showing off his Expensive Table - Gizmodo

Development began in 2001 and the image of the first prototype seems to have been like this.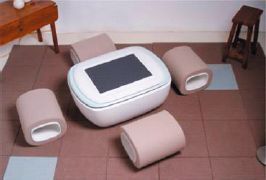 In 2003 it will begin to sublimate to this form.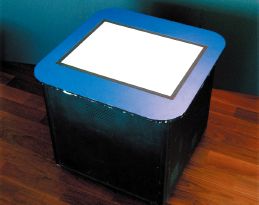 And at the moment we finally got into commercialization although it was for business use.

The price is about 10,000 dollars, about 1,210,000 yen. It seems that it will fall to about half price within a few years, so it may be close to the day the general user gets it. There are companies that are already planning to actually introduce, and from around November 2007, mobile phone company T-Mobile puts multiple mobile phones on this table so that the specifications and price are displayed quickly It seems that users will make it easier for users to purchase new terminals.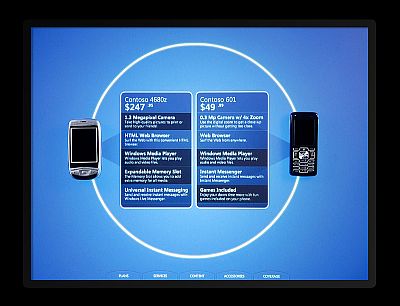 Also, Starwood Hotels and Resorts Worldwide, which runs hotel management, will introduce two in Sheraton hotel lobby and one in club lounge. Also, Harrah's Entertainment which runs casino, IGT which manufactures slot machines etc are also planned to be used. It seems that he plans to try it with jukebox song selection and drinks or tables used in actual casinos.

The actual mechanism and concrete usage method include the explanation which the following movie is very easy to understand. There are many explanations of concrete usage such as transfer from digital camera to other devices, use of map, ordering of drinks, and it is easy to image. Certainly this may be the shop front.

Microsoft Surface Video - Touchscreen, Multi Touch Coffee Table - Behind the Scenes - Popular Mechanics