Microsoft announces "Microsoft Surface" which can be manipulated intuitively by hand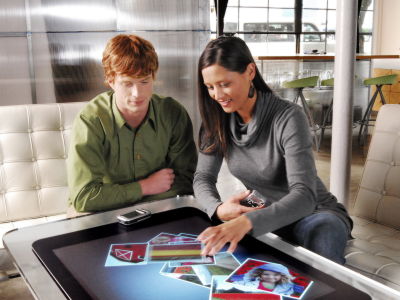 Microsoft announced a product with an interface that allows you to handle digital content by hand without going through a mouse or keyboard. Though this appearance looks like an old game table, it seems that it has a 30 inch display and assumes use by multiple people.

Details are as below.
Microsoft Surface

Unlike the touch screen currently used in Nintendo DS and PDA, it can sense multiple contacts, there is also a function to display corresponding information by the object placed on it, and when you put a digital camera in it, It is also considered to display a photo and transfer that data to another terminal on "Microsoft Surface".

The body looks like this.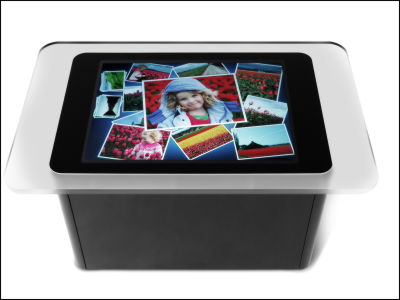 Harrah's Entertainment, Starwood Hotels & Resorts Worldwide, T-Mobile USA, etc. have already decided to introduce "Microsoft Surface", it is used for providing ticket reservations and information in cooperation with shop front items etc. It is a rude.

Ticket reservation and map information screen.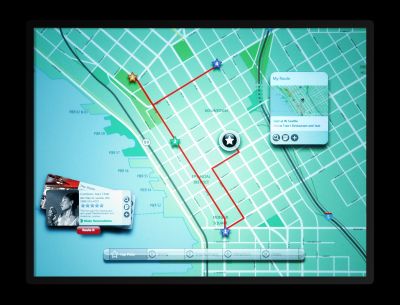 It is also used for dish menu display.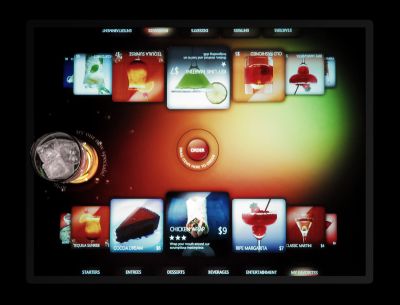 When placing a cell phone there is detailed information.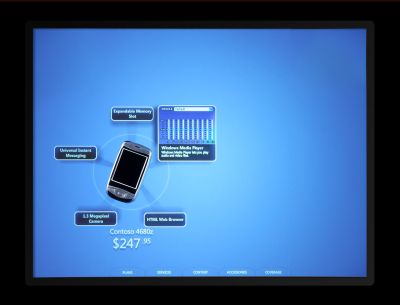 TouchTableAnd Jeff Han made a presentationMulti touch interfaceIt is similar to, but is there anything to do with it?