Sharp develops image quality liquid crystal approaching LCD TV for 1Seg mobile phone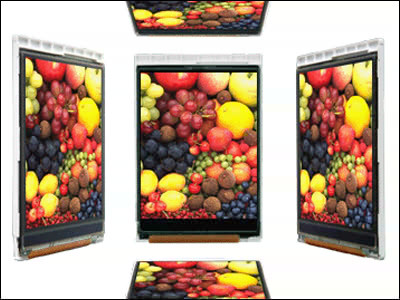 Sharp has realized the top class high contrast, wide viewing angle and high speed response for mobile devices such as mobile phones equipped with 1seg tunerMobile ASV (Advanced Super View) liquid crystalIt seems that he succeeded in the development of.

It realizes image quality close to that of LCD television, and it will be able to enjoy colorful images clearly and colorful compared to conventional mobile phones.

I would like you to have it installed on Wilcom's Sharp terminal, too.

Details are as follows.
Develops the new 'Mobile ASV Liquid Crystal' that is the best for the industry's highest 2000: 1 high contrast One Seg mobile phone etc. News Release: Sharp

According to this release, the new mobile ASV liquid crystal developed this time, in addition to the ratio of brightness "contrast ratio" is 2000: 1, in addition to how far from the front of the liquid crystal is diagonally offset from the angle "Viewing angle" which is a value indicating whether it can be normally viewed is 176 degrees wide, "response speed" for switching the display from black to white is 8 ms, and as a liquid crystal display for mobile devices, It seems to belong to class.

The shipment is scheduled for autumn.

By the way, the liquid crystal which realizes the contrast ratio 2000: 1, the viewing angle 176 degrees, the response speed 8 ms corresponds to a high-end model in the monitor for PC, the following models apply.

LCD monitor FlexScan S2411W / FlexScan S2111W | EIZO direct sales site "EIZO Direct"

It is said to be 21.1 inches and the direct sales price is tax included including 80,950 yen. It is amazing.