42-inch LCD television supporting full high vision and double speed liquid crystal appeared cheaply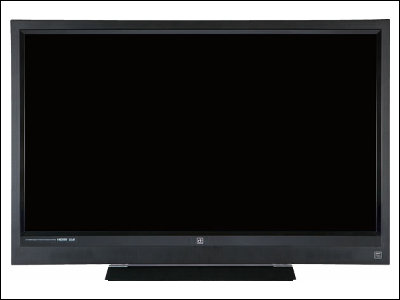 Price price declineEco PointAlthough it is effective, it is a liquid crystal television with a feeling that spread is progressing, but it became clear that the 42 inch model appeared cheaply.

Despite being inexpensive, in addition to supporting 1920 × 1080 full high vision, it can eliminate the afterimage feeling peculiar to LCD TVs and display images smoothly "Double speed liquid crystalIt adopts a high-spec model, such as adopting.

Details are as below.
ALF-4205DB | Product Details Page

According to the official page of Bi-Design which deals with cheap plasma TVs and LCD TVs, the 42-inch LCD TV "ALF-4205 DB" newly adapted to terrestrial digital broadcasting and BS and 110 degree CS digital broadcasting was released That's right.

"ALF - 4205 DB" is a model specialized for digital broadcasting, eliminating terrestrial analog tuners, corresponding to "double speed liquid crystal" capable of displaying full high definition images of 1920 × 1080 and images smoothly, the contrast ratio is 1400: 1, the viewing angle is 178 degrees up and down and 178 degrees left and right.

The price you care about is 98,800 yen (shipping fee is 6000 yen), and a major price comparison site "Price .com"As of 12:15 on August 21st, Toshiba's liquid crystal television" Toshiba "which is sold at the lowest price of 12,2800 yen (including shipping fee), which is the cheapest in the 42-inch model compatible with full high vision display and double speed liquid crystal"REGZA 42C 8000In addition to being cheaper than it is, it is regarded as a product subject to eco point payment.