The top page of the browser, 60% is Yahoo! In JAPAN, Google is less than 10%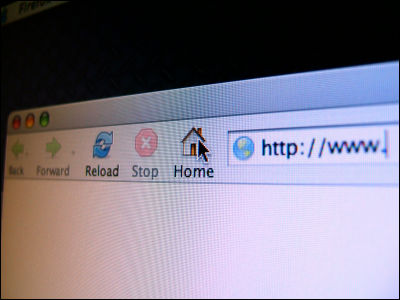 According to a survey conducted by Nikkei Research, as a "top page" displayed when launching the browser, Yahoo! It seems that it was revealed that users using JAPAN accounted for 60% or more and ranked first in Dantotsu, while that using 2nd place Google was less than 10% . There seem to be various reasons such as usability and multifunction as a background.

In addition, when I checked the sites that I have used within a month, I also found Yahoo! JAPAN accounted for over 90% and it was overwhelming. Is that that different in Japan and other countries?

Details are as follows.
Nikkei Research Data Signal - Yahoo! Highly Evaluated due to Multifunction / Usability - Survey Results - Articles

According to this article, when asking Internet users about "the site set as the top page of the personal computer" in March 2007, more than 60% (60.5%) set as "Yahoo! JAPAN" It seems that they found that they are overwhelmingly different from "Google" (8.8%) in second place. In particular, 71.3% of women in their teens and 20s are using "Yahoo! JAPAN".

The reason for setting "Yahoo! JAPAN" as the top page is that 54.9% cite "ease of use of search", 22.0% evaluate functions such as "mail and album" On the other hand, it seems that nearly half of the negative reasons "just being accustomed to" are said to be 48.6%.

This is the graph of the top 10 sites. Yahoo! JAPAN is overwhelming, and the share of Google and MSN is almost unchanged ....



A site that I have used within a month. Yahoo! JAPAN is overwhelming with 91%, and Google's second place is becoming Rakuten. This may be surprising.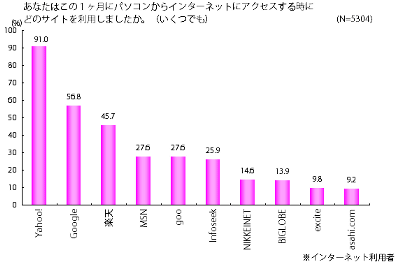 It is like this when summarizing what kind of service is used by each site. Yahoo! JAPAN is news, Google is search, Rakuten is shopping, and each feature appears.




Google in Yahoo! Japan Is there a date to reverse JAPAN?