Hokkaido Fair's "Asahikawa Salt Tonkotsu Ramen" is a soup preeminent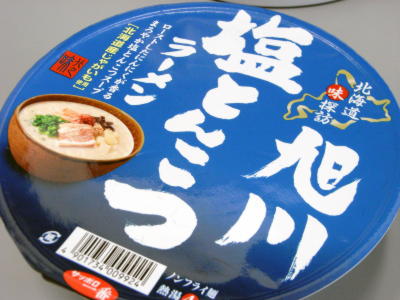 I bought a limited item of "Hokkaido Fair" held at Lawson from May 15 (Tue), "Asahikawa Salt Tonkotsu Ramen".

Price is slightly higher, 260 yen including tax. It seems that you use potatoes from Hokkaido, but what kind of taste will you draw out?

Details are as below.
◆ From May 15th to June 4th Lawson stores excluding the Hokkaido area ◆ A lot of taste in Hokkaido! "Hokkaido Fair" held

Take out contents. There are many pouches surprisingly.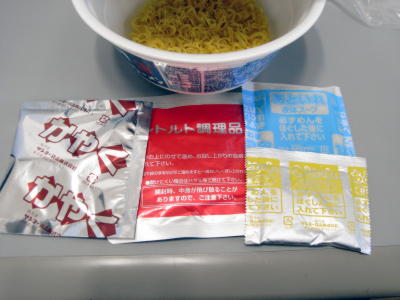 For the time being, I just throw in it quickly.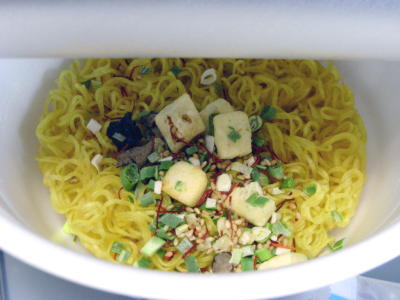 Pour hot water and wait for 4 minutes.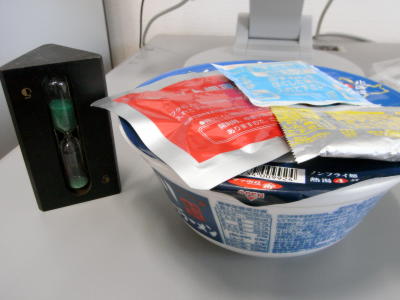 A white floating person is a potato.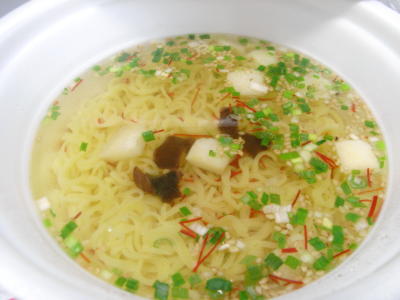 Inject powder soup and liquid soup.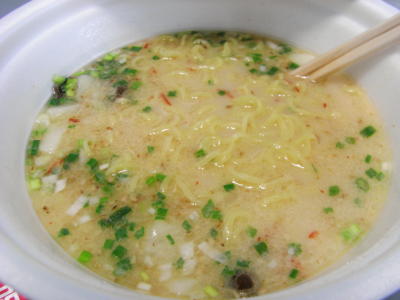 Finally complete with retort cooked goods.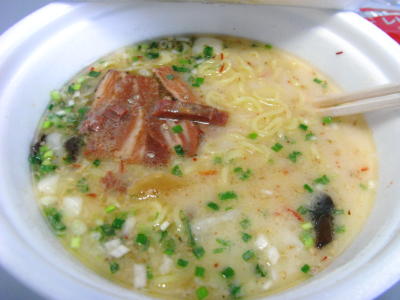 Chashu is thick and there is considerable eating response. The potato which gives richness of Hokkaido has the same taste as other cup noodles, it is not deliciously delicious, and it is more likely than nothing. However, the soup is well balanced between salt and pork, it is deliciously eaten even on a hot day without appetite because it has a rich taste although it has richness. The taste of sesame and garlic is quite good and it is pretty good. I think that it has finished in ramen with high satisfaction with the volume overall as well.