Megalote vs Megamac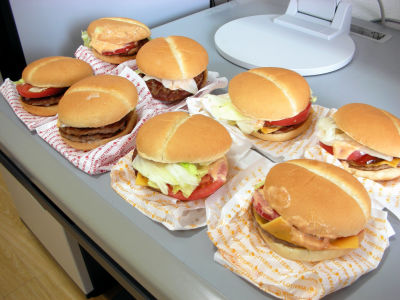 As I reported the other dayI bought Lotteria "Double Straight Burger" and "Double Cheese Straight Burger" released from today. I decided to use "Megarotte" to make it confrontation with McDonald 's Mega Mack.

The result of the confrontation is as follows.
I will line up what I bought at Lotteria and McDonald 's. Because MegaMac has been on sale for a limited time and is not currently on sale, we will substitute four hamburgers.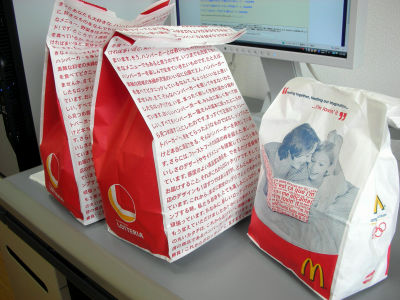 This is a double straight burger.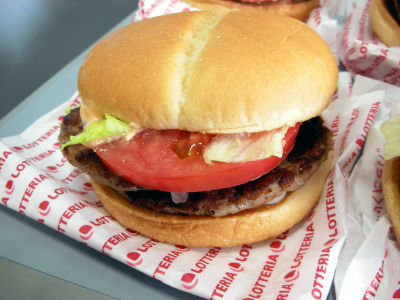 Double Cheese Straight Burger. Tomatoes are cut thickly.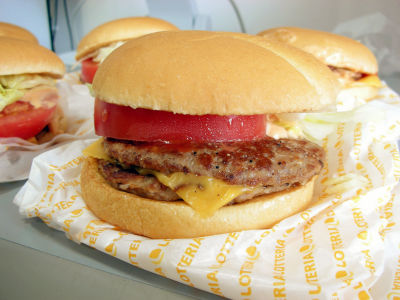 When you open it you will have pickles under the tomato like this. Between the patties and the buns below there is an onion.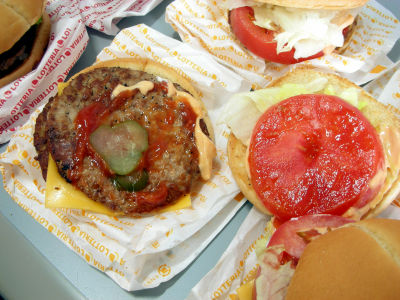 Here are 4 McDonald's hamburgers.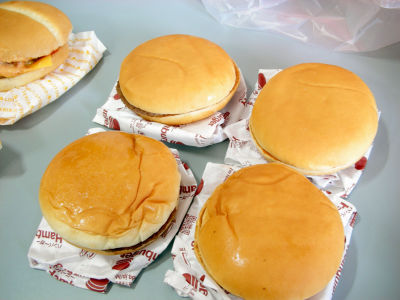 Compare the double straight burger and the hamburger. The hamburger is filled with patties in the buns, and it looks like as if dressed up.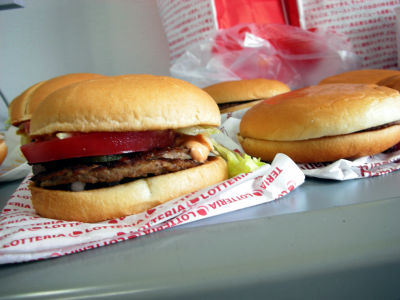 Megarotte made using a straight burger. Great sense of weight.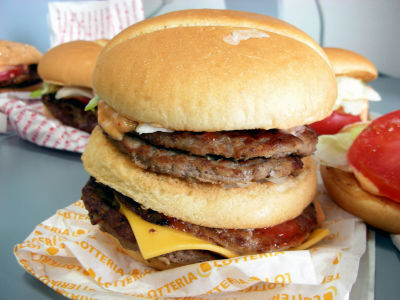 Mega-Mac with 4 hamburgers united. The size is a fairly good game.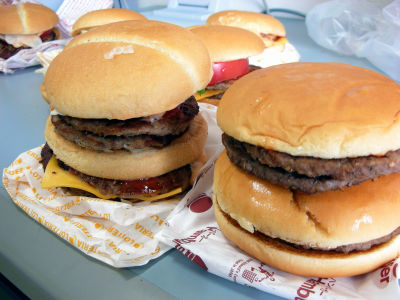 The office of GIGAZINE was covered with hamburgers.



Tomatoes were sandwiched between hamburgers and it was pretty good.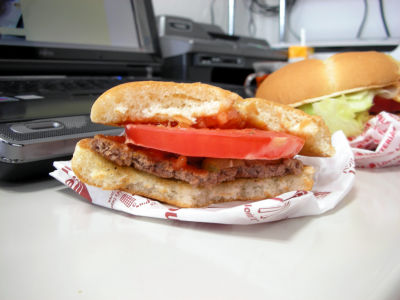 Because it is a comparison of normal hamburger and double straight burger, it may be a bit wrong with the other party, but double tie bergers are more delicious, from patty taste to medium vegetables. The patty of Lotteria is a feeling that meat juice comes out when eating, thick tomato supports the taste firmly. Buns are also plump and can satisfy with visual and taste. The price is 350 yen the same as mega-mac, but the number of meat is half, but I think that it is a taste just to make up for it. However, if I eat this all at a stretch, I feel like I have not eaten a hamburger for another half year ....

· Reference Link
In the following sites, we are challenging not only Megarotte but also megamos and mega freshness.

Recommendation of total megaization in Japan.