A dressing case that you can decorate the Wii fashionably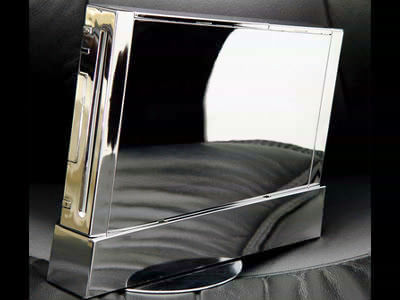 It seems to be a dress-up case "I-CASE FOR WII" for Nintendo's next-generation game machine "Wii". Although Wii currently only has its main body color white, it will be possible to enjoy various colors easily.

The photo is a chrome model, but there are other colors as well. It looks like a dress-up panel for mobile phones.

Details are as follows.
:] XCMLiVE.dot.com [:

According to this page, the case "I-CASE FOR WII" seems to be able to easily replace the case of Wii that it owns. The photo is chrome color, but there are other crystals, blue and black. Black Wii may be cool as well.

I'm afraid of fingerprints, but it is very cool.



By the way it is still not possible to purchase in Japan, but for the reference the price sold on the following mail order site is $ 37.99 (about 4400 yen).

TOTALCONSOLE INC - Buy now I - CASE FOR WII * CHROME *