Overwrite Vista Ultimate over Windows XP Pro (Part 1)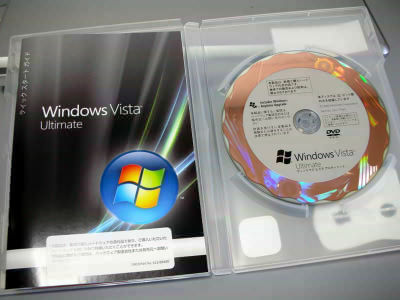 Clean installation and market quotas are decided in the way to reduce the problem most when old new OS comes out, but there is dare to overwrite installing Windows Vista Ultimate into the existing Windows XP Professional SP2 environment I tried experiencing the way of Shura that upgrades.

I used the test for "Panasonic's Let's Note series" "CF-W 5" just bought at the end of last year. Overwrite the DSP version of Windows Vista Ultimate I bought here with Yodobashi. Even though I just thought about it, I feel unpleasant.

So it's a report with screenshots and photos. I'd like to upgrade my existing environment to Vista, but for those uneasy who do not know exactly what to do.
This is the DSP version package. Simple.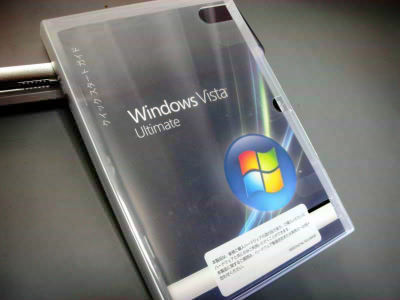 On the bottom left of the back is a product key written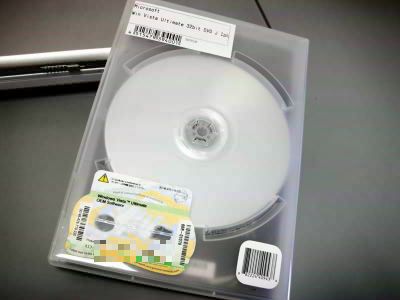 This is the Ultimate installation disk. All this edition is in this one.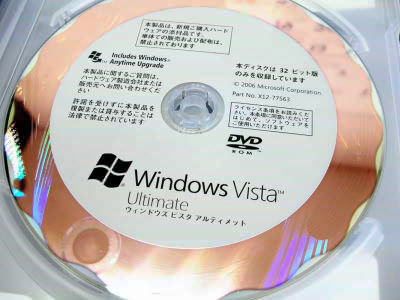 So, install overwrite and challenge the upgrade. The upgrade can not be executed by CD / DVD boot, and it runs from Windows XP.

Click "Install Now"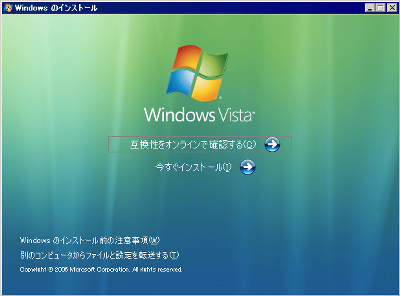 Wait for a while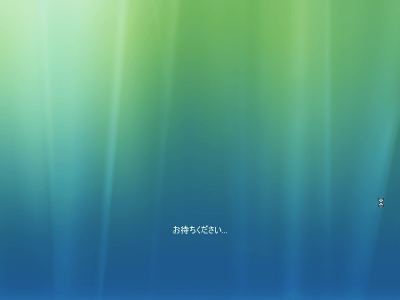 Click above to get important updates for installation.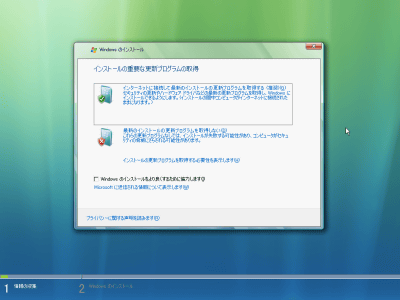 Searching ... Let's connect to the net.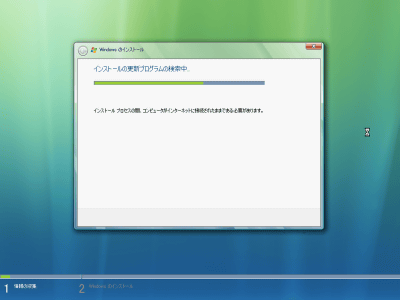 I put the product key here, but I will dare install it without entering the product key this time. Let's put the key properly when upgrading normally. Since this is a test to the last this time it will continue without entering the product key. If you do not enter the product key it will be a trial version for 30 days. It may be reasonable to put the thing that is the most comfortable to move to a production environment by putting it in some machines.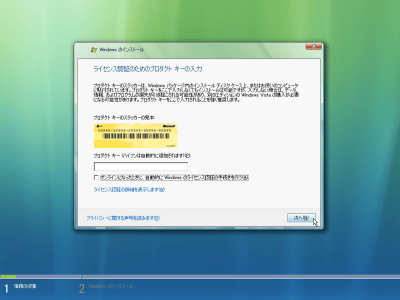 That's why I chose "No" here. This will be a trial version.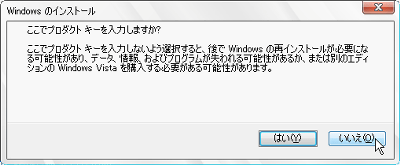 Select ULTIMATE, check "I chose the edition of purchased Windows" and click "Next". There are also STARTER editions that are not released in Japan if you look closely.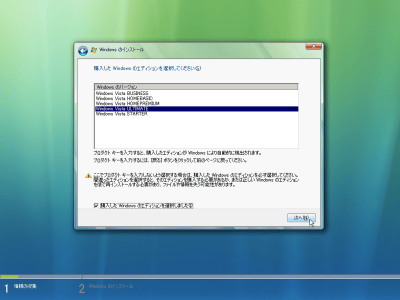 Please check "I agree with the terms" and click "Next"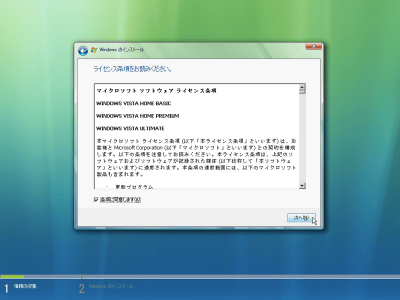 Click "Upgrade"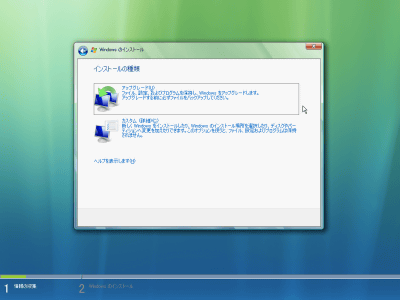 Checking compatibility ......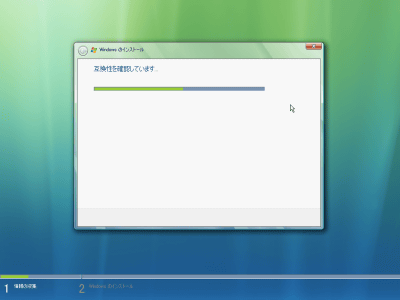 Oops, apparently a problem with compatibility. Installation aborted. Apparently there seems to be a need to uninstall Daemon Tools and the DVD-RAM driver. By the way, this "D347 PRT SCSI Controller" is Daemon Tools.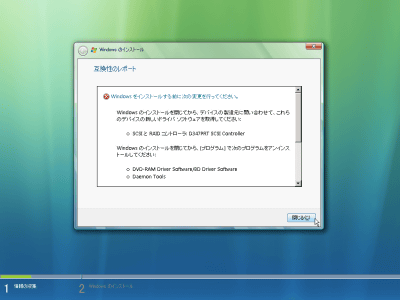 The upgrade was forcibly terminated, and the HTML file with the command of "Here is to be modified" on the desktop is popular.



So, uninstall Daemon Tools and DVD - RAM driver and rechallenge it.

· Next article
Overwrite Vista Ultimate over Windows XP Pro (second part)