"RadarSync 2007" free software that lists upgradeable drivers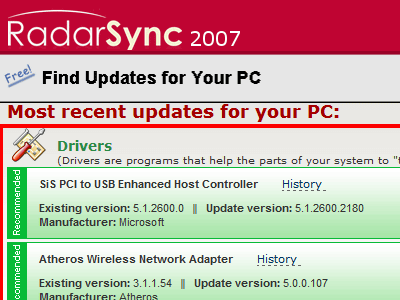 "RadarSync 2007" lists all versions of various drivers etc. installed on the computer in one click and displays even the latest installed version and the latest version of the driver available on the official website It is convenient free software.

Some people are actively doing it because various new functions can be used if the software is up to date, but upgrading the driver is not easy anymore. In some cases it may be more stable and faster and more comfortable in the fundamental part than software upgrade, but it is troublesome to find and what is the driver that my personal computer uses in the first place I do not know. In that case we will demonstrate dramatic power.

That's why I actually tried using it.
Download from the following page. Click "Download It" to get started.

RadarSync 2007: PC Update Suite and RadarSync Toolbar- free download

Click on it to start installer




Click "Run"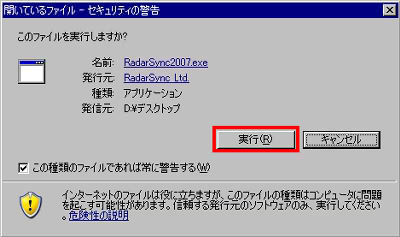 Click "I Agree"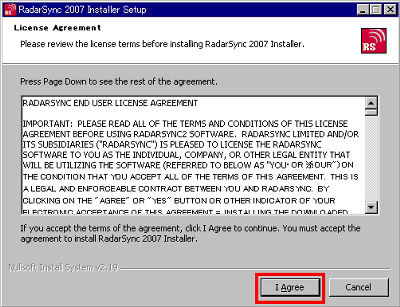 Click "Close"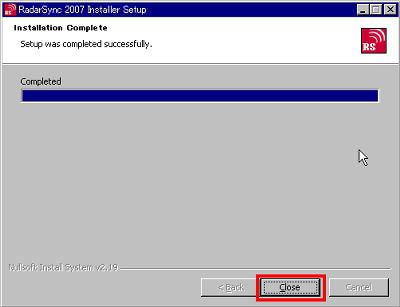 Click "Start"




Scanning in progress. Hard disks are frustrating, but let's wait until the end.




When it is done, it becomes such a display. "Existing version" is installed version, "Update version" is the latest version. After that, you can search by this driver name and download from each company's driver distribution page OK. If you subscribe to a premium service called a premium service, it seems that you can download it directly by clicking on the icon that is visible on the right.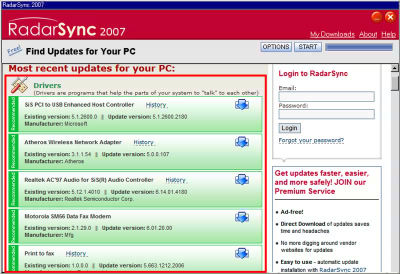 In addition, we will also check the latest version of the software.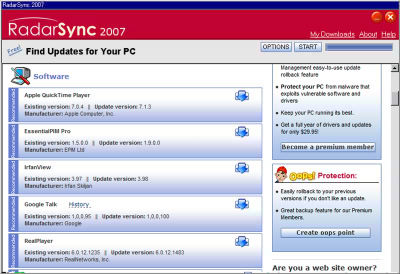 In addition to that, it also tells you which version you get if you want to revert to a previous version.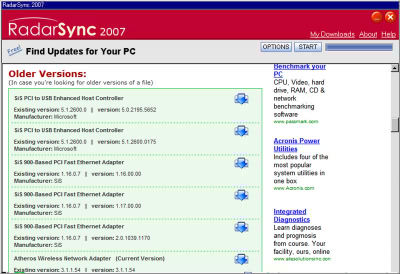 Since spyware etc will never be installed together, it is safe, but when you finish using it, let's delete it from "Add / Remove Programs" on the control panel. Once you examine it, it's not such a kind of software to start up ....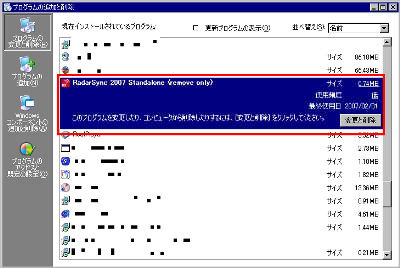 In addition, there is a page which summarizes the link to the driver for Windows Vista at this "RadarSync" site.

Free Vista Drivers - RadarSync

It is also summarized in the Windows Vista Wiki.

Driver - Windows Vista Wiki

Supported software - Windows Vista Wiki

Supported Games - Windows Vista Wiki