Search experience from mobile phones was 57%, blog viewing experience was 26%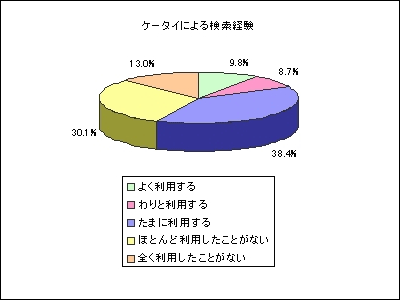 According to "Mobile 2.0 survey report 2006", it seems that search experience from mobile phones is 57% and blog viewing experience is 26%. By the way, mobile SNS was 13%.

Details about each are as follows.
Mobile 2.0 survey report 2006 | Internet life laboratory

People who have experience of "mobile search" seem to have 19% of people who use "frequently" and "to utilize struggle" together and 57% if they include "people who occasionally use".

The details of the service that I have used are as follows.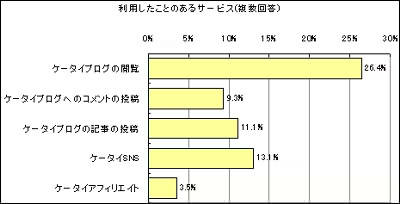 These figures, how far is it going up one year later? I think that it is considerably convenient, such as a news list check by RSS from mobile phones ... ....