The Ultimate Private Tour "Private Plan for Private Tours in Maldives Islands"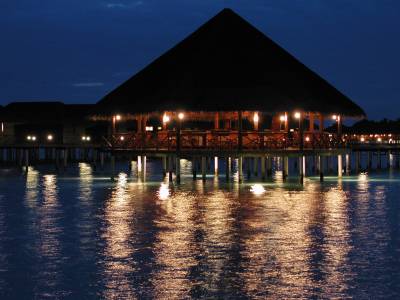 It is a ridiculous plan that you can use the entire island, just two people. When participating in two people, the price per person is actually 3.98 million yen, the total of two people is 7,960,000 yen. There may be a honeymoon or something. Start from Monday, July 31.

As for how to go, I use business class of Singapore Airlines. From Narita to Singapore on a flight to Male, we first stayed at Male. The next day, the plan of 6 nights 8 days that we will go with a dedicated seaplane about 40 minutes on a flight. As expected there are 7,960,000 yen and there is not 2 days and 1 night.

The details of the private tour are as follows.
Royal Road Ginza announces "Private Plans for Maldives Islands"(PDF: 175KB)

The exact name is "Rania & Water Garden Island Spa", a private resort born in Faafu Atoll in Maldives in April 2006. It is said that it is a small island about a 15-minute walk on foot.

There is one main suite in the island. There are 3 bedrooms, private pool in the garden. There are three other cottages. There is no restaurant, and meals are prepared at the place that the guest wants, at the desired time. The meal seems to make creative menus as requested by guests from classical French to Ethnic by chef, James Noble.

Besides that, there is also a luxurious private yacht called "Rania" with spa treatments, a marine activity such as snorkeling, diving and fishing, 4 bedrooms and a dining room, a jacuzzi, and free use It seems to be possible.

In addition, it can be used in groups of up to 15 people. An extra charge of 980,000 yen for each additional adult and 830,000 yen for each additional child. It is also possible to use private jet for flight to Male. In that case the additional charge is about 30 million yen (1 machine).

So, personally I'm worried, can I actually do the Internet properly ...?
in Note, Posted by darkhorse_log