Original PC bag made by excite ism secret story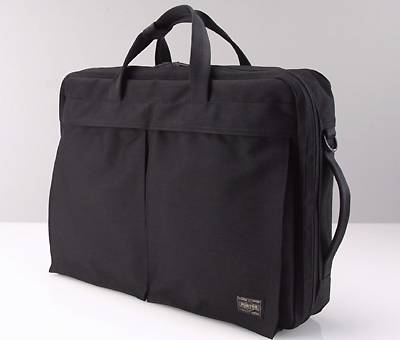 Last timeContinuing from this, exciting story this time. Excite has "Excite iso select shop"Sold in 2004, famous for being sold out in hastePORTER × Excite ism original PC bag"I have also purchased it at that time and still continue to use it as active duty. There is nothing that surpasses this PC bag still. It is recommended for those who are not satisfied with existing PC bags.

So, how did this ultimate PC bag feel this highly satisfactory, in a way, even the producer's obsession? I got an opportunity to listen to the person in charge about the production secret story, back story, at the interview of the previous exciting news.

What kind of circumstances did you come up with a PC bag that stiffened so far?
◆ Why did you come to make this PC bag

After finishing interviewing the exciting news editorial department, I was able to take time and I was able to talk to those who planned this PC bag. This is a very good explanation, so it regrets that "I should have taken a movie shoot!" As I regret it, I will explain like a water to the standing board. Although it does not transmit well when it is a character, I was quite passionate about the exciting newsletter and the excite news editorial department that was in the latter half of the interview.

GIGAZINE (hereinafter abbreviated as G):
When did you plan on this?

Excite isism (hereinafter abbreviated as E):
It was planned in connection with the feature. SureExcite ism Vol. 46 "Spring, start with Yoshida bag"So it is around Vol. 42. By this time, then it was decided to make it in conjunction with the next feature.

G:
Well, why do not you make it ...?

D:
I did a special feature of Yoshida bag itself with the isismism before that. At that time the response from the reader is also very good, can not it be quite possible? There was a feeling. By saying that Yoshida bag special feature, is it also interesting to make an excite original bag? So, let's do it with a fireworks plan! That is why. Excite is a company of the Internet, so if you make it it will be a PC bag after all. Actually, I did not have a PC bag I wanted at that time (lol)

G:
It's a straight-headed and messy motive (laugh)

◆ made with a fireworks motive

D:
At that time, the PC bag had only somewhat nylon material and sewing, so there was no choice but to put in a laptop computer such as an inner bag. However, it will be misplaced inside, and various inconveniences will occur. I guess it would be a pleasure if you made bags that enhanced the functionality with this opportunity. I thought. It's not like trying to increase sales ....

G:
I see. I make it by spending money but it has a strong memorable meaning. So is it a expression like a skyrocket?

D:
I agree. I started because I made 100 pieces of stiffness. Sold out in less than a week, Oh, there is such a need ~.

G:
Certainly, I thought that I made it well as I saw it. I'm making it rather extravagant.

D:
Yoshida, collaboration, thinking that someone who is looking for a PC bag with a phrase like it. So, although it is a businessman, it is not a business that is tedious to sell, but to make a PC bag that you can take anywhere.

◆ That's why there are plenty of pockets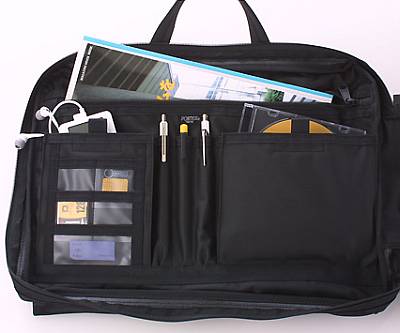 G:
It is Ureshii that there are lots of pockets too.

D:
It is a feeling that Yoshida bag is unique here. I am committed to functionality and fashionability, and I am making it with a policy called "Ichinenbushon". Because there is a pride as a bag store with technology and tradition, it is very particular about every part.

G:
There are certainly something like a saddley sloppy bag.




D:
Even though it is a PC bag, if there are various kinds of stitch threads getting frayed, I will be bothered as a brand of excitement, so there were things I had to do if I were still strong. There was also a request for entering a small personal computer to a big personal computer and wanting to hold it to some extent. I tried hard on this point and put in and out various PCs over and over again. There may not be such a person anymore, but I may put in a massively heavy and heavy PC of the past! I thought up to that. I tested the thickness to how many centimeters I can go.
And then, I did not have to insert a CD-ROM here, memory stick and various memories ... or I wish I could enter an MP3 player, or something like that, I made pockets like that. It is a feeling that materials and wallets, business cards, pens, and others should be included. Materials of A4 size, small items and so on. Also, putting in personal computer magazines. I turned on the AC power supply and put the mouse in the outer pocket and tried to become a form which does not get too much power even when putting it.

G:
There were such various stories. I did not know where to put it, so I will study. After all, the explanation of those who actually made the project is different.

◆ Fastener that does not open arbitrarily by weight in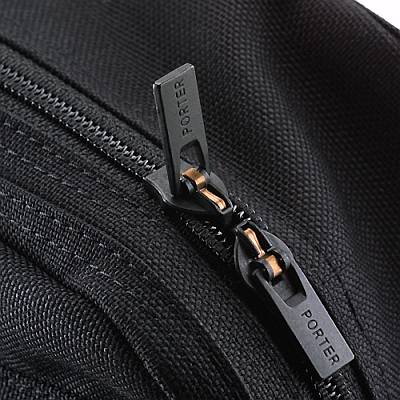 D:
Also, you can lock this zipper so that it will not move if you kill it. Do not open it with the weight inside. It is a porter original fastener. I think that it will come out like a bag of other makers who have completed functions so far so far, but I am still not stuck here. This handle in the vertical direction is also useful when commuting.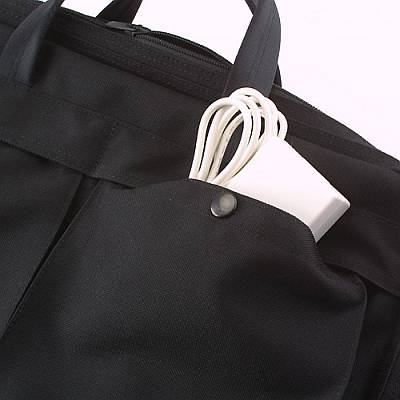 Then, the outer pocket is not a button, and fasteners are better - There were voices around, but if you try to avoid rain, it will be like this. Because it gets wet on the outside ....

G:
It is a crystal of various functions, is this PC bag.

D:
When requesting a function from here, a baptized Mr. designer would have done this from the experience so far, so we can make it with such a design with such a design.

G:
Although it is expensive, I think that it is better to buy one more than once to buy it and buy it for a long time. I am still using it now, but I'm strong, really.

◆ Schedule for the future, a new work scheduled for autumn

D:
As a result of this, I made other PC bags in various ways. Separately for people with small bags, for bicycle commuting, tote bag type and so on. In any case this is the most basic bag this time.
Also, a new model comes out this autumn. Because it is taking out twice a year.

G:
How! Is it a new work!

D:
Then I'm thinking about making the same material with the same design and type as this PC bag.

Excite News Editor:
No, I'd like you to take this presentation today.

Excite PR:
Is not it better to switch to a practical salesperson or something?

G:
Oh, maybe it's better to take a movie shot of this story and upload it to YouTube, explain it like water on the standing board while actually explaining while moving the bag a lot in front of you It was.

D:
It is in-house salesperson state, is not it ~, really. Because I said the same thing for nearly two years it is no longer the expert level (laugh)

So, if I thought that PC bags used by GIGAZINE are durable and convenient, they were made with this feeling of spirit. If there is no PC bag that can be used forever for something, it might be the best.

next time,"GIGAZINE's Job Surgery"…stay tuned.