Relationship between radio and smartphone · Radio, earthquake disaster · appearance of the future radio, NHK radio center interview Yamada Ken interview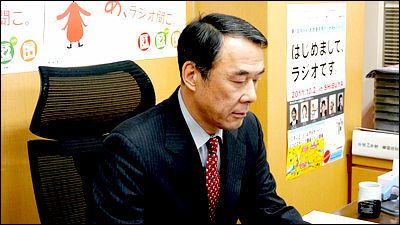 I got to talk to Yamada Ken, who is the director of the NHK Radio Center Center, who oversees the NHK Radio Center and has been deeply staring at the radio world as a management perspective.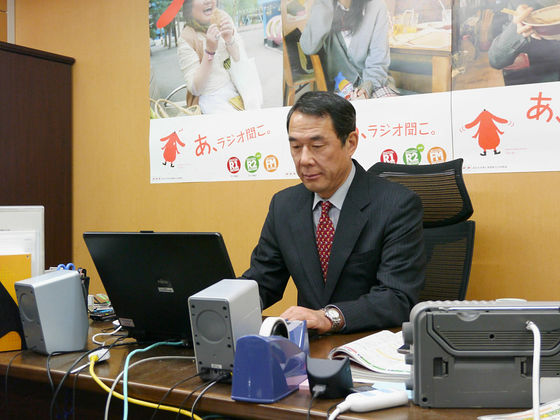 This interview is "I interviewed the backstage of the unknown NHK radio center ~ Fierce battle editing ~"~ Infiltration & Technical Edition ~"~ Live broadcasting edition ~Three interviewed during the middle of "(the remaining two are""What you need is common sense" Interview with Hiroshi Ito Hiroshi Announcer, a veteran who has worked for more than 30 years at NHK"When"A secret of full-time work that never took a job, NHK radio caster interview with Ariyoshi AriIt becomes the last one of ").

NHK Radio Center Center Director Ken Yamada (hereinafter, Yamada):
Please listen to anything.

GIGAZINE (hereinafter, G):
Well, could you please talk about something like historical summary or NHK radio's roughness up to today?

◆ The beginning of the NHK radio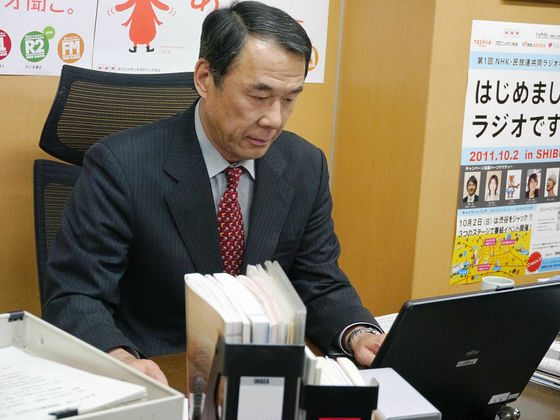 Yamada:
Because NHK radio is ahead of television, given the time when the NHK broadcast began, the radio began 86 years ago from now.

G:
It's amazing history.

Yamada:
Broadcasting started from Taisho in 2002 (Tokyo Broadcasting Corporation), NHK broadcasting began, 86 years have already passed. Although there were various triggers, as one big role, there was a big earthquake called the Great Kanto earthquake a year before (Taisho 12 years) the start of broadcasting in Taisho in 2002, but at that time, There was nothing to get such information such as the net. The newspaper company also suffered very great damage, and quite accurate information was not transmitted to the disaster victims. There was such a thing, and it was said at that time that a very unfortunate situation also occurred that hoax, rumors fluttered and Koreans were slaughtered.

In short, because there was not much media to convey information properly, the new media called radio, which was born in the following year, has a "momentum of information" as well as "momentum", a mission of telling everyone at once, a role It was also taken care of in timing.

Since then, the era of the Pacific War was to convey unilaterally what the government says, including radio, television and newspapers, including the newspaper, which is a part of the broadcasting institution that has to reflect very much had. And at the same time as the defeat, it was broadcast as a very large lesson as a lesson, or democratization of the media advances, and let us properly convey the facts of fact to fair neutrality, or there were opposing opinions and ideas At that time it was decided to broadcast it equally. That is why, as a "public listener, we are going to tell you the information to make correct decisions," and the foundation of NHK as a public broadcast or mission has also come to exist.

◆ The role of the radio that was reviewed during the earthquake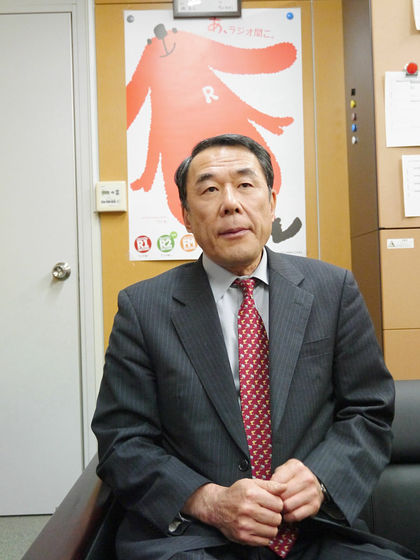 Yamada:
Well talked about on the radio there, as it was at the time of birth, is "Expressability". The rest is convenience and convenience. You can listen to the broadcast on a small pocket radio even if you do not have a large receiver like a TV, for example. After that, there is a problem of how to take a power supply or so-called battery, and if it's radio 3 or 4, it's convenient to hear it on a unit called "days" relatively. Even when the household power supply or general AC power supply suffers a power outage in the event of a disaster, it can be said that you can listen if there is only the battery of the battery.

G:
Can you listen to batteries alone?

Yamada:
I can listen. It's not hours, how many days. That is why I could listen to the disasters for several days even during the Great Earthquake. However, now I can get information and see images even with 1 Seg, mobile phone, smartphone, but this is still a unit of hours how long if it keeps on, is not it?

G:
The battery will run out in no time.

Yamada:
In terms of battery problems, after all, it is quite a game that disaster is how you can receive the right information at the first day, the 2nd or 3rd, and so on, so that part It is great that the radio was reviewed. Now the information can be obtained very quickly even on the Internet and so on and the world in which information can be shared by blogs and Twitter is enormously big, but when the battery or the power supply of the essence goes down, the media from which energy is taken from there as well Anyway, there is a risk of getting down as soon as possible. However, in the case of the radio, in that sense it is a small one as a terminal, but if we had secured to a certain extent battery and dry batteries, it was reconsidered by being able to listen to information for a relatively long number of days span There is a part called that.

Although I mentioned the side of the radio on the hardware side, in terms of software, in addition to "information on what is happening now" at the time of the disaster, there is a characteristic that you can transmit what you call "escape information" is. In short, rather than the preface of Objective Facts, it is possible to say that "Tsunami may come anyway, Please escape because a tsunami warning is issued", you can say vigorously many times. That is the characteristic of such media.

Then, right after the disaster, it is necessary to provide correct information. Calling for "Please escape", a call for preserving life / wealth and objective information such as "Where are you and what is going on" is very important, but it is somewhat longer after the disaster In terms of time, for example, what kind of information is requested by those who suffered a disaster when 12 hours or 24 hours passed, after all, "What is happening to family and acquaintance now?", "Although I am in a shelter, outside world What is going on? "Such as information. Because the disaster area is one type, the world will be the world where the information is disrupted, so it was sometimes necessary to actually deliver such broadcasting or such broadcasting rather than whether to be able to deliver the information properly at that time.

Furthermore, when a few more hours passed, it was also shown to the victims as an echo of the NHK radio, but, for example, the "voice" of the personality and MC who are used to listening to everyday is "very supportive" "" I heard it makes me feel safe, it became a relief material "is not it? In the beginning of the emergency it ran away as it was escaping as it was, so it was as much as I was worried about what my family became like, but as time passed a little, "What happened to the house?" " "It became a feeling that" What will happen from now on? " At that time, the person who knows as usual (the announcer) also said that the words 'encouraging' the words 'I'm OK' and 'Energize' inspire a very emotional feeling, or feel secure. It was that it helped.

In addition to that, after all it is "to play nursery rhymes". Sing a nostalgic song. Not only with children, but also what kind of music it is like, thanks for the healing effect so much later thankfully, I heard such a story, "I was good to listen to quiet music". So, although the start of the radio broadcast happens to be the following years of the Great Kanto Earthquake sometimes, after the great earthquake this time the role of the radio is also the role of the radio, the original role and expectations that began, spectacularly I do not know if it fulfills that kind of feeling.

Therefore, what we are saying after the disaster, including that, is "safe and secure radio". After all it means "safe" to help you send correct information quickly and protect your life and property. "Relief radio" is a part that passed a little more time later, but as I mentioned earlier, it is to make a call to empower. People who know well call out. That means you call it gently. Later, I will play music that I know well. We strongly recognized that "safety and security radio" is the role of one radio, and recognized it in the Great East Japan Earthquake.

Another thing that I thought about various things to listen to the radio after the earthquake was what I said, but in the event of a disaster the radio is still useful. The upcoming earthquake was an unprecedented great disaster, but it was not before the big tsunami, such as typhoons and earthquakes before, but it was the damage of the tsunami. In such a case, there is still a story saying "I got information from the radio" "The radio was very useful".

◆ Radio separation as a whole progresses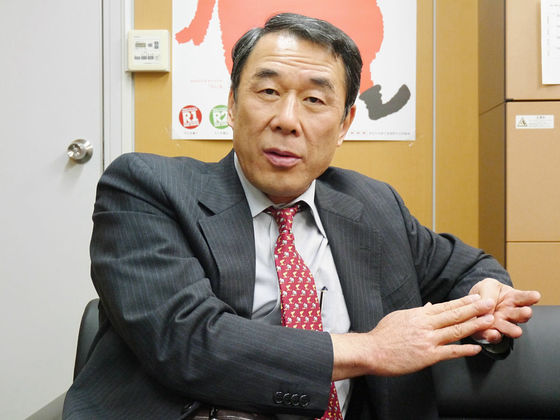 Yamada:
However, it is a radio to be reviewed at the time of a disaster, but then it does not mean that listeners are increasing. There is also a recognition that it is not a media that is gradually being forgotten. This is also the case with television, but I think that it is very large that young people have not heard it after all. Now, I am broadcasting late at night in the form of "radio late night flight", but in a certain sense, there is a part that a high age comes as a listener.

Then, the young people, the people who are working, the people of the office worker listen to me, "I listen when I get on the car" or "I listen when I'm moving." Although there is "I will listen to sports broadcasts" afterwards, then how much do you usually get in contact with the radio, what is said to say usually, can also be said that "it is in a state of jiligence". If there is a disaster, it will be reviewed as "After all, it's a radio", but it will become a little over time, "How much are you listening actually?" NHK is not a company that sells radio, but I do not hear any such story, "Radio sales volume has increased".

G:
I certainly do not ask.

Yamada:
That's right? After the earthquake, there is a thing that the Ministry of Economy, Trade and Industry delivered the radio kept from the manufacturer and kept, in conjunction with the restoration of the television by NHK. But that is not an inherent job. "Delivering all the radio waves" is a job, but sending a terminal is not a job of NHK. At the time of the Great Earthquake, it was at the time of an emergency disaster, so there are circumstances that we handed it out like that. So how do you think about spreading the radio a little bit more, thinking about whether to listen more than you think is very important from now on as well. As long as you listen to it from time to time, I think that you can do something like "to buy a battery because it is useful even in the event of a disaster", or such a meaning that you can say that it is a regular listener.

As usual, since we are making radio software including news and programs on our radio center, "I want to listen to a lot of people" is our motive force or role. So, in order to broaden the listeners for the radio, the problem of "what to do with the soft side" becomes a problem. For example, radio has long been reading request postcards "Please respond to the request of somehow something in the Tokyo metropolitan area", "How did this somehow said this?" Or, it is made up of "interactivity" in the present word. In other words, rather than delivering one-sidedly to each other, it will deliver a voice from the listener, react to it, and deliver a response from the listener that heard it. And, now it is not a postcard, it has become a world such as the Internet and e-mails. So, review that kind of thing again, let's frequently do it by responding to opinions, requests, questions, and various things of the listener, using "interactivity" as one keyword There is one.

Is there a "telephone consultation"? "Radio phone consultation". If there is legal consultation in the case of adults, what is often done in NHK is "summer vacation child telephone consultation room". I believe that even in such places as one word "interactivity" or "interactive" as a medium with low threshold that will respond in a very familiar part, we will do one thing.

◆ Separate the age group and time zones and appeal to specific layers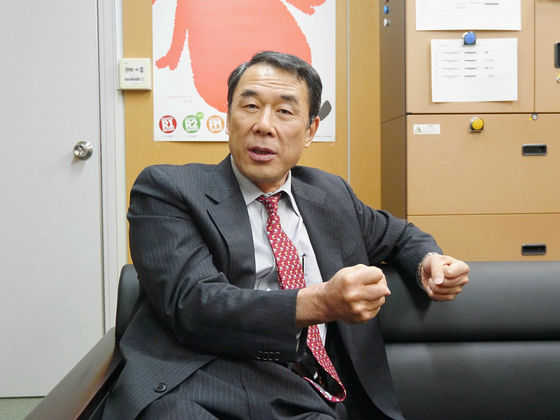 Yamada:
After that, there is a way of thinking that we will organize time zones and software that bound the age group to some extent.

G:
If so, what exactly do you feel?

Yamada:
For example, considering how many people are listening to the radio in the morning, an ordinary salaried worker generally goes to work and starts working, does not it? After that, there are many people who are riding in cars, but the overwhelming majority of listeners are ladies at home. Therefore, in the case of NHK, we talked about "late night flight" earlier, but people in the 60s and 70s have formed a very thick layer as a listener. Conversely, it means that the young generation has not been listened to yet, so young housewives as much as possible, also say "Let's think about software that you can listen to housewives in their 30s and 40s" in the morning hours It is a big challenge. Therefore, the topic also "Let's take in what the housewife thinks, what you are expecting, what you are worrying more and more in the broadcast". It is the same as saying to answer the trouble with "interactivity" of the story of the previous story, and I think that it is a big problem also as to what kind of personality or MC should be done as a problem. So in that sense, let's try to make software that allows you to listen to weekday mornings to a somewhat young housewife class, housewives who have fallen by age until 30s and 40s, one way of thinking of the new program from next year What is it?

Another thing is that I think that the times are going down so that junior high school students and high school students can listen to it. We or I am already half of the other 50, but I was surprisingly listening to the radio when I was young.

G:
I was also listening (laugh)

Yamada:
don't you I was listening to the exam generation, in fact. But somehow I have left away from the radio is my life or this half life, so what I am saying now is, after all, listening to young people including junior high school students, high school students, university students I do not get it. It feels like it has been quite limited. So if you listen to those people, I think that the base of listeners listening to more radios will expand.

Until now, there was local broadcasting, for example, around 6 o'clock in the evening, especially in the evening FM broadcasting time period, in the form of 'Evening of the evening', for example, FM local broadcasting There was something like time zone, there was something like a request hour like a request corner. There was something with a little bit "Well please put this music" or, if we say the old way, "Please hang this record" (laugh), but that time also gradually gone I got it. Again the television became the main force, so the time zone in the evening was local broadcasting, or the regional broadcasting station came to focus on the TV more and more.

That's why the programs and time zones that are pretty open to young people are getting ruined, so this is from around last year and the year before last year, but even at NHK's radio center "I heard that programs that can be heard by young people Let's make it. "So, for example, I tried various things for each program, such as having a member of AKB 48 show out, or encouraging students to work for college students.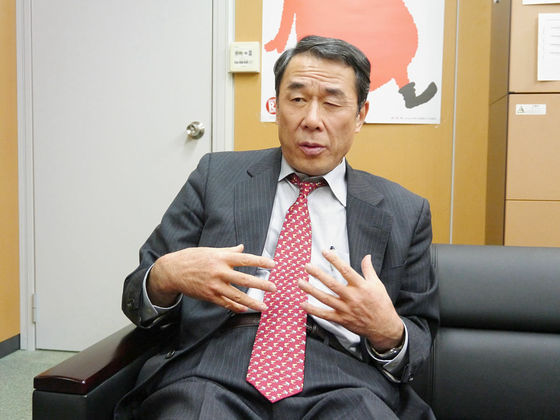 So from this April it was decided to make a time zone and zone that all young people can listen to, rather than doing such an attempt individually in different time zones. From 8 o'clock to 12 o'clock on Saturdays and Sundays night, it means "young people's time zone" from junior high school students to university students .... Although there are some programs that continue to be done so far, "Saturdays and Sundays night from 8 o'clock 12 Until the time is from the teenager to the college student's time ", I am thinking now that I will intensively broadcast programs for young people there.

If you listen to young people in that way, you will be able to listen to the radio and then listen to it all the time so that if you become a continuing listener, of course it will be a time of disaster, but of course not Even after all, regularly you can listen to the radio all the time. In case of emergencies such as disasters, we will continue to send disaster information more and more despite all the conventional broadcasts, so I think that I would like you to listen to it as usual from the usual point of view.

◆ PC, interlocking with smartphone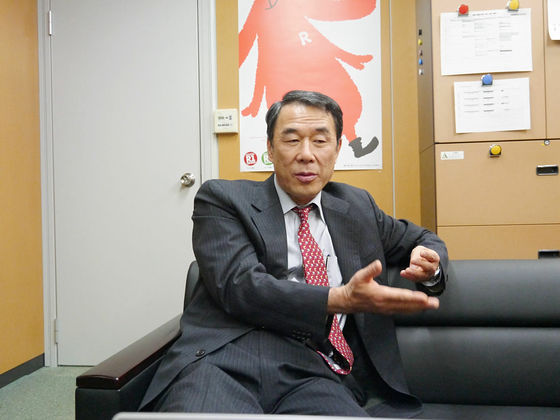 Yamada:
Also, as another breakthrough in terms of expanding listeners, young people say "simultaneous redelivery of radio broadcasts", though, we will deliver the same broadcasts that we normally do on the radio through the Internet That is what I began from September last year.

Because NHK is a public broadcasting, it is only allowed to do business limited to the broadcast law. Simultaneous redelivery of the program on the Internet means that we will add a form of media that is out of the original intent of the broadcast law. Therefore, this attempt is approved as a temporary measure or trial from the Ministry of Internal Affairs and Communications. Because there are quite a lot of confusion about people in the Sea of ​​Japan now. Specifically speaking, at night, the radio waves of China and South Korea are particularly strong, there is a situation that "interference is strong and it is hard to listen very much". Or now, there are circumstances that the radio waves are hard to hear again in high-rise apartment buildings and Bin Yin.

G:
My neighborhood seems to be a bit somewhat. It is behind the highway.

Yamada:
Radio and personal computer are not compatible and it is good to keep them nearby ....

G:
There is something like noise.

Yamada:
Yes, there are. So to resolve it, I started getting permission for a trial only for 2 years, saying "let's listen on a computer". Starting distribution to PC from September, smartphone from October ... started smartphone distribution, initially released Android system, iPhone application from the end of October and started the service, but this is still very popular . The first factor is that it sounds very clear. There is a slight time difference, from seconds to tens of seconds or so. Because there is a time difference, I can not put out a timetable or something like that, but it is quite popular as it sounds very clear.

After that, once you set up the radio channel, you can do other work in the net environment. I'd like to email you while "while", or to enter another blog. Keeping the music running. That's why you can do "while" in the Internet environment, it is very popular.

After all, in the case of a smartphone, you can listen while moving. Although it is good to listen to music software, it means that you can listen to music by radio at the same time, from a smartphone to a radio like the same feeling. Already in the case of smartphones In addition to Android and iPhone series, there are 460,000 applications downloaded together by October / November end.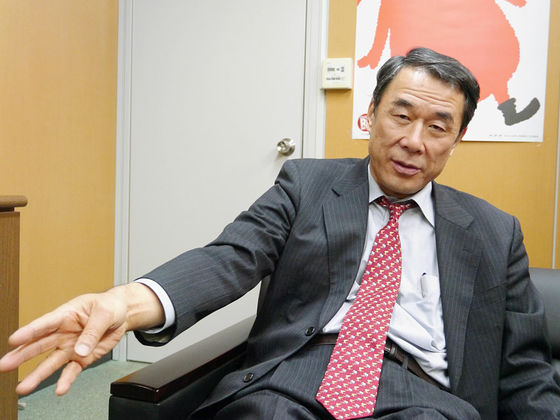 G:
Is that so? Is it?

Yamada:
I am saying so much. It's a tremendously strong slide. This is very appreciated. That's why the PC is also a unique IP, this is a unit of a day, but it is not a total number, it is "R1" as a pure one "R2" and it is the number of people heard on the Internet radio There were 100,000 units when there was the most number.

G:
It is amazing ...

Yamada:
Even now it still has about 53,000. So, once you stop listening to "R1" on your PC and listen to "R2" you will not be counted as another one. This is not a total number of units. Therefore, I hope that this will also expand rapidly. This is a matter that I started with getting approval for the purpose of eliminating hearing loss or difficulty of listening in the first place, but from the side that we make radio and send it, the end tool has dramatically increased. Moreover, despite the fact that personal computers now do every age group, smart phones are still a young generation to some extent, are not they? So, there is no doubt that opportunities to get in touch with the radio will increase dramatically as normalizing that you can listen to the radio when you download the application just like other games and other software Is not it?

G:
Certainly I also started listening.

Yamada:
Did you start listening? Mr. Teruya is "radiko" in the autumn of last year, I started delivering radio more than a year ago, but in the case of Mr. Teruyoshi, there is a part where the area is decided. Metropolitan area, Nagoya area or Fukuoka area ... .... In the case of NHK, it means that nationwide broadcasting is uniformly flowing with three waves, so if you let this be touched variously and listen to the things you like, it is very good. So, as I mentioned earlier, on soft side I would like to listen to the radio at a certain time aimed at young housewives in the morning of weekday, high home rates such as so-called junior high and high school students on Saturdays and Sundays night. So I think that you can think "interesting". However, in the case of high school students, I do not think that smartphones are so popular yet.

G:
Looks like it.

Yamada:
I think that it is still expensive. Also for parents. I do not know well, but I suppose college students are still not half of them yet, but if I look at the overall as a whole it is already over 10 million units already ... Well it's not quite a certain number However, there are also some feeling that if you are a college student, you have a certain degree. There is also a sense of anticipation that some more cheap things will come out. If you listen in such a form, it is not a radio or pocket radio so far as it is here, you can hear it on a smartphone or a computer, so that it is a certain opportunity as a meaning to expand the listener I am wondering if there are any.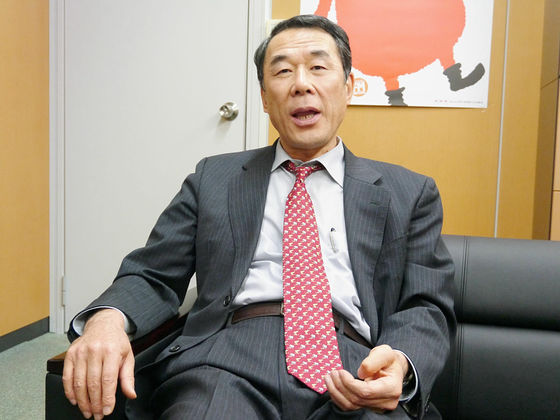 G:
I was surprised to hear that it actually was downloaded by that much (laugh)

Yamada:
I was surprised, huh?

G:
It is a big hit app.

Yamada:
In the iPhone system for a while, the number of downloads on the open market was the first place about a week.

G:
It is amazing. It is very popular (lol)

Yamada:
So, whatever it is saying, although there may be rarity at the beginning, it is not good to think that it is "boring" after listening after all. That's why I think that I have to feel like I'm interested in being listened and quite useful. After all, the final is a game of soft content. Although there is "R2" as an unexpected reaction afterwards, although it mainly broadcasts language courses and hobbies / educational courses ... ....

G:
You are the "second broadcast" person.

Yamada:
That "R2" is "very good" when listening with "razor ★ rasu" on the Internet, listeners are increasing. Although it is in such programs as "Hangul lecture" or so-called "English conversation", it is very good if the sound is still clear.

G:
I really think. The sound is abnormally clear when listening on a personal computer (laugh)

Yamada:
Is it clear? I think the language system is still quite addictive or I feel that there is affinity.

G:
It is certainly better to have a clean sound.

Yamada:
That is also a kind of unexpected and unexpected happy reaction.

G:
It is convincing when told. Certainly (lol)

Yamada:
Convinced?

G:
Clear sound is better decided. Indeed, that is very interesting. Is there anything else that you actually tried to do with the Internet's application, the taste of shedding on the Internet, or something unexpected, was there anything unexpected?

Yamada:
First of all, it is an increase as the number of accesses. Depending on the software you are shedding, there are times when you come with pins. It is the time of broadcasting when Typhoon No.15 came the most, so far. Basically it is such news and typhoon information. Besides, now I say "somehow Sanjiki" with FM, I spend almost a whole day or half a day, for example, I'm doing a project of a project that identifies one artist and one music genre, but I access it via internet radio It was "Tatsuro Yamashita Sanmusaru" that the numbers quickly got hit by, and it got really great. Everyday radio is quite difficult to pick up such a "wave" of a day, but you can get a net radio. Statistically.

G:
By access number.

Yamada:
After that, "Progressive Rock Sanpaku" is what.

G:
That, too, with Guan ... ....

Yamada:
I got up with Garne. That kind of trend can be seen and seen.

G:
To minimize for the next two years, do you mean to do "somehow something" again at the end of the year?

Yamada:
That's right. You know that this is a very powerful software, is not it?

G:
Even a year ago, I was also very impressed by Internet troubles around New Year's holidays, I started to listen to the radio once more at that timing, but I did something When did you make a big noise on the net? "It was annoying that" (NHK really did) ", and if you are a little disappointing, you almost certainly will also do it online. Then it seems to be erotic (lol)

Yamada:
Even now, I'm doing a very Akiba-type games that makes songs using PC's music software "Shibuya Animeland" and "Elega!", In reality. Even though it comes in within the Saturday and Sunday time zone I said earlier, something like this is quite compatible with PCs, so there are directions that I'm expecting for a while.

G:I see. It is gradually becoming a feeling that "something" bullets are gathered and towards a good advancement (laugh)

◆ The importance of leaving good parts from old days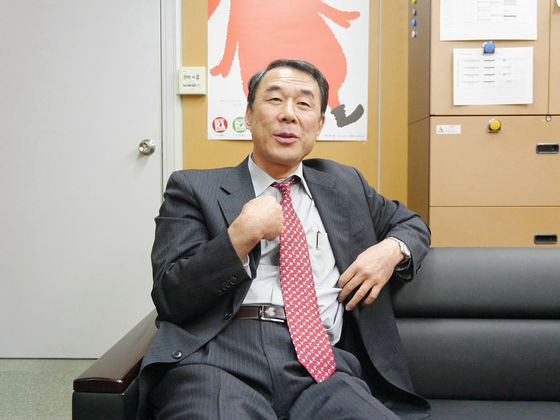 Yamada:
No, it is not yet. But the important thing is that there are listeners who listen to the usual broadcasting as "late night flight". Though this is the same on television. There are a lot of listeners who have been listening to NHK for that reason, such as "What is it saying," Nobody said "What is it noisy" or "You can not speak so fast"? I think that it is necessary to carefully take care of those people, to increase the number of new listeners, to organize such parts, or to properly balance the balance.

G:
I feel like I'm entering a new phase.

Yamada:
I agree. I also had a sort of new tool called "Radar ★ rasuru" which is a net radio. In the earthquake that was a very serious disaster, we reviewed the role of the radio in various ways, and in that we decided to do "what we can do to listen more". So in terms of hardware, I got a new tool called "net radio", and in terms of software, "It is going to expand the footprint of listeners" is the current task and I am doing at the radio center It is a thing.

G:
How do you adjust the way of convening on a new personnel side, etc. to expand the footsteps newly on the software side?

Yamada:
As for NHK, personnel are now limited to a certain extent. Because we are not adopting massive amounts, we take the form of borrowing external forces when we need them, to some extent. We will also make use of the staff on the program programming side, or even on the contrary MC or the characters will borrow the power of those who are not only announcers. On the other hand, you still have to take on the role of raising announcers from a young age as well, and it is still important to have them listen to the trained and clean Japanese that the announcers speak. Also, in order to attract listeners, in some sense actors who are endorsed by their generation are acting as actresses and sometimes they sing singers.

Because it is not easy to collect such stuff just by collecting the staff in a radio program or a certain part of the program so much. Evening news being interviewed today is doing my best with a minimum number of personnel which is quite necessary. With staff and shift. Like "This is a daily and today's parliament is held today so it is two hours every day", you have been doing it in a rather tough time. Because it is the time when the news rush to flood around 5 o'clock on the end of the day.

G:
That's right. It suddenly comes.

Yamada:
That is why I think there is something that must be communicated in real time. Well in that sense, this is a program that highly characterized the broadcasting nature of the radio, and in the news system there is a program called "Radio Journal" at 10 o'clock, stopping a day a little and looking back. It is a program with a bit of radio documentary style, like doing some in-depth projects. So, as I mentioned earlier, I will make a time zone specialized only for young people, but the old good places are not so, but I will continue to take over as it is and leave it while brushing up. That's why you should keep listening to the listeners so much and increase the number of people listening to the new level as well.

◆ Management situation, duty form, human resource development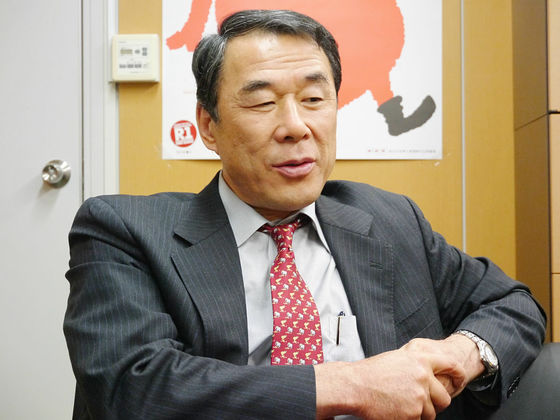 G:
Today I was doing all the day as I stuck together all the time from the morning, watching over and seeing this, but the first thing that was impressive is the pattern of that meeting in the morning. The attendees are talking with each other around the microphone. When was the style that you were completed from when?

Yamada:
Since when it was ... ....? Not limited to radio, for example, if it is inside the news agency, NHK is on a 24-hour system, so we do not do conferences all at once in all the centers of the radio center, and we do not necessarily take over when the rotation changes I am doing things. Because we are turning on the television and radio on a 24 hour system, is that we have to have something to stop and take over somewhere and have time to share "today's information" with everyone else. Regardless of how long it came in this form, it is always doing to inherit such a change in duty. I think I've been doing it almost since I started broadcasting. Although it may not be in the form that everyone gathered.

G:
As I said, the form that everyone brings a microphone was somewhat impressive.

Yamada:
Some people sit a bit in this place, the room is not wide, but it is not narrow. That means that you have to hear your voice as it is.

G:
Something else, indeed in the radio center, there are a lot of equipment and devices "Dokodan" is not there? When I saw something like that, "I see. This is amazing" "This is made of an aggregate of general-purpose goods, although it is making specialized things, it is amazing in that sense" But the devices that are also replacing themselves with new ones in order, right?

Yamada:
That's right.

G:
What kind of timing are you going to replace these things?

Yamada:
What kind of device did you see "device"?

G:
For example, although I went to the National Assembly broadcast at the same time at NHK first at both the radio and the television, it was inefficient, so the radio was doing 'Well on television so we hear it from that person In order to be able to record for about 19 hours now that it was 3 hours at the very beginning, the time has gradually shifted since I started to listen (the pattern of the National Assembly) in the corridor all the while for 24 hours It is getting on, is a device called.

Yamada:
That is in line with the advancement of technology and the needs. For example, video recording media has changed a lot. At the beginning I was using tapes and disks, and now there are built-in HDDs ...... It means that it is progressing rapidly. Since we are professionals, we are changing the viewpoint of the listener, whether convenience, how we can make it easier to broadcast more, how we can make it easier to hear. It is not a feeling that it is "Eiya" at once, it goes through a minor change, and afterwards it adapts to changes in technology, it is a rapid progress. It is changing gradually.

G:
In that case, do you want to say feedback, do you have a certain degree of demand such as a request from the field person "Are you inconvenient because this is inconvenient?"

Yamada:
I think that there is.

G:
How do you say that the cycle is turning and turning around, for example, because you are usually face-to-face, do you feel like they are fed back freely?

Yamada:
Although it says "Because it is like this", it will not change "everything will change tomorrow soon", but if it is a big machine if you are going to change it, you will need money and a budget is required beforehand so beforehand "Please come over next year" Do you list it up in such a way? I am changing the hardware in such a form.

G:
NHK's Shibuya Radio Center is talking about people who have come to work to some extent, but they are not talking about human resource development, but anyone at the very beginning There is a time when you are newcomers. From what step upwards do you guys will all come to this radio center?

Yamada:
In that sense, the radio center has the people of the most different industries. There are also reporters if there are announcers. Then there is a director called PD on news desk. I'm making songs programs. In that sense, at first, those who developed training and active in their respective departments and who have founded the foundation to some extent will still come here. There is also a part that it is not easy to work if it is not so. After that, there are parts that are unique to the radio, the special conventions that were said earlier, "What to do with television", so that is what I have to study after coming to the radio center. However, in the case of news, basically it is a news desk, and everyone is already a veteran only. The press club of the news agency is still writing manuscripts, but since the manuscript comes out and rewriting it to make it readable / listenable on the radio is solely a job. In that sense, running around the table is rather like a "program series", this "evening news" or "journal", but there are announcers and directors as well.

I think that we can all encompass "journalists". If there is a certain event, experts consider "Who" and "What kind of people" to examine it, thinking "Who should I ask if this theme is the best?" And negotiate with it. Because all such basic parts do not change. It will be trained and taught at the radio center and elsewhere in the NHK.

Or NHK has a center in Shibuya and there are 54 broadcasting stations throughout the country, but at the very first time, if newly hired, it will be dispatched to a local broadcasting station and will be assigned. After that for a couple of years I will be thoroughly devoted to my genre thoroughly. Then I went to a bigger broadcaster in that area, went to another area, went to Tokyo, went to Osaka, and there were various change structures afterwards, but in the broadcasting department and the journalist department, You will learn something important.

◆ From now on to those who aim for radio scene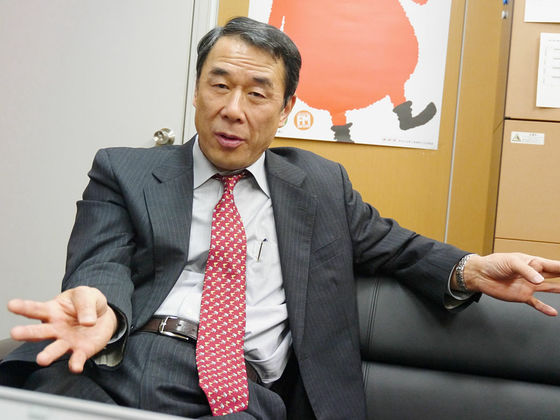 G:
If a person like "I want to make such a program" at a radio center or a radio site wants to work in NHK radio "I want to work in such a place", "what kind of skill is said to be strange, how about Do you think that it is good to have such ability?

Yamada:
You do not need any special skills on TV or on the radio.

G:
I do not need?

Yamada:
Yes. Because what kind of occupation is it? Not everyone who went to law school becomes a lawyer.

G:
Do you have something like "Would you like to do something like this" or "Would have been somewhat easier if you think back and thinking about this?"

Yamada:
After all, this is often said in media as well as in general theory, "to have curiosity". Curious about things, and try researching as much as you can. I examine that I was curious as "funny". Now we have a way to investigate far more than in the past, including the net and smartphone. But it is quite difficult to judge that it is "really true information?" To do that, go a step and read the original not the digest of those information, or meet someone who wrote it. If it goes there, it may become a part of professional, in our sense, our sense. Therefore, I examine the fact that I am curious as "funny" by myself, walking steadily. It is also important to tell me what my motivation is. That's why it is important that such ideas and intentions, such as finding things you like about everything you think is interesting, are totally interesting. After that you do not stare too much. I wonder if such things are good.

G:
Does that mean you do not throw it away?

Yamada:
I do not want to stare, or not to shy, but I tend to be refraining if I say somewhat (laugh) But it is not that it is good to give off (laugh), is not it better? Afterwards special skills are enough in time even after becoming a social worker. That is that industry and industry. Certainly, there are ways to do such skills to go to a photography school to become a photographer and study. Although there are still such people in the cameraman, most of the NHK photographers, I guess that ... I think that it was not like I was doing that kind of thing when I was a student. That's why such mechanical manipulation and such skills can be satisfied enough even after entering the company.

G:
After all, the important part becomes "curiosity".

Yamada:
so. It means that you are still interested in things. "Oh, what's with what on this?" Having an idea like that? I guess those who are like that are still important. So for that I think that it is better to experience various things in my school days. Although this may apply to any company. Those who think that "I can only be the director of television" and think that it is surely troubling, is not it? After all, saying "It's my life to read the script" as a line of announcers does not mean that "squashing" is commonly said?

G:
I see. It is not that "that and this one", but if you can do a variety of things and experience a lot ....

Yamada:
Especially so especially when you are young.

G:
It is interesting. If it is work of an ordinary company, the business contents will be specialized, is not it? Even when listening to the story of other people today (Mr. Ito, Ariya), as there are many cases that everyone has come through various backgrounds, "Oh, after all this NHK radio work is like this" feeling It was. It is not a generalist, but everyone has experienced various things like it. Still, in the base part, "what is important is what?" There are each "There are various things in ah, there is a family name" There is listening, it is very interesting.

◆ Excellent talent flows to the internet system?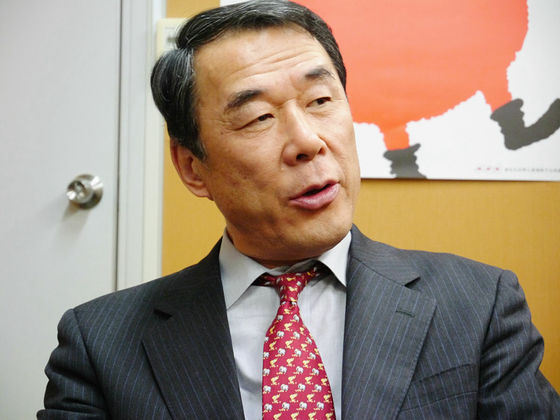 Yamada:
But now, on the contrary, it is funny to say that the relationship with the Internet or the like is a long time ago, but I think that the talent who had gathered in television and such media aggregated. Curiously curious, there is something more funny and in some sense it's still a young media so "I will do it one shot" or, in a good sense, to say "Will it be completed?"

G:
Although this also has nothing to do with this time at all, I thought by listening to various kinds of interviews in the beginning, we are internet systems anyway, although the media of the net news system seems to be "anywhere" anyway, right? . No matter how big you are, no matter how big you are, nobody is listed. That's why no one will come. So when they become "where are you going", in that sense I feel that people are going to existing media whether it is a newspaper, a magazine or a television.

Even though Mobage etc is also an internet type, is not it a person who makes the system completely completely already? So, although human resources goes on and on sooner, it is refreshing if you are talking about the institution that supplies content at the upper part of the system, that is, the person who creates software. In short, it seems that all of them are able to create blogs themselves by themselves, or they can make a call on Twitter. In that way, I will do it on my own without permission, so our company is also so, but it seems that those people are not readily coming. I do it myself if I have more than a certain level of ability. Therefore, I think that it is "nice" with respect to the part of the side opposite, NHK etc. watching. As you can see, it is "Looking at such good people come".

Even in the media department of the university, there is no field that specializes in the Internet even though there is a lecture in such a field whether it is a magazine, a newspaper, a journalism, a television, etc. So when you go around that, I think that you are abandoned if you are doing the work of the Internet on this side completely rather than younger yet? In short, each person will do it on their own by themselves as media. In other words, a proper journalist and a person who aims to become a news report will go to the existing company in short.

Yamada:
However, now, neither newspaper nor publication, perhaps the broadcasting of television and so on is also unknown, but after all the Internet and smartphones, these are conversely the recognition that the existing media can not live without putting emphasis on that I think that you have a lot. Because it is a new media, there was also an image that there were various people, there was only one person who was biased toward genre. In short, there have been times when there were only geeks in the past, but recently it is not so gradually, is it? As a social recognition.

As you can see, this is what you are doing in live broadcasting, so what you decided in the morning is changing rapidly, basically. When a typhoon comes, I have to get out somewhere. A direct staff comes out, an experienced announcer goes and reports are done. With live broadcast of the radio. There is something to say that a press conference suddenly comes in somewhere. As I mentioned earlier, it is the most painful time of the day, what is 5 o'clock or 6 o'clock? After that I decided to make the guest bursting and call it to the studio, if the guest was busy I would go over there and call me on the phone. That kind of coordination and so on are all done. I do it in a couple of hours in the afternoon and it is the most interesting place and it is also the real pleasure. If arrangements are decided so that people are determined and broadcasting is settled, then it will be rather somewhat ...... But it can not really be the case (laugh) Of course, it is best to give good results Important things do not change. That's why coordination and negotiation at that time, such work is really the most interesting thing.

G:
I see. It is that there is a part that is rewarding. Is something nice to close? I understand. Thank you very much.

Yamada:
It is unexpected.