"IM Sniffer" free software to eavesdrop on chat contents of various messengers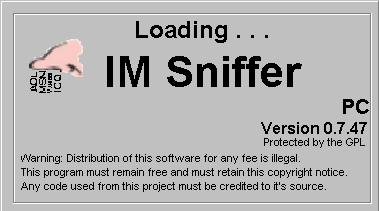 It is free software that can monitor and record chat contents of MSN Messenger, AOL Instant Messenger, ICQ. The next version seems to correspond to Yahoo's messenger as well.

Download from below.

IM Sniffer Freeware
http://imsniffer.sourceforge.net/

It is once being developed with open source. For operation, please refer to "WinPcap 3.1"Must be installed in advance.

Below, I tried to explain from installation to usage easily with screen capture image.
After downloading and decompressing, run the installer




Click "Next"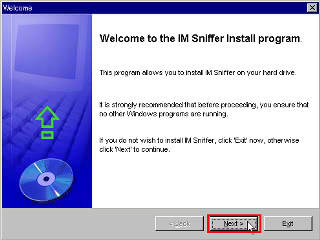 Click "Next"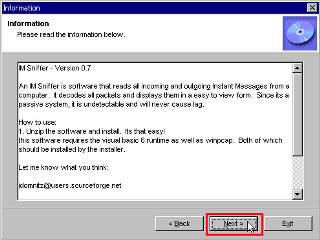 Check "I agree ..." and click "Next"



Click "Next"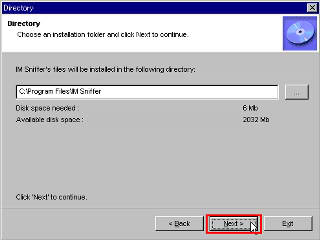 Click "Start" to start installation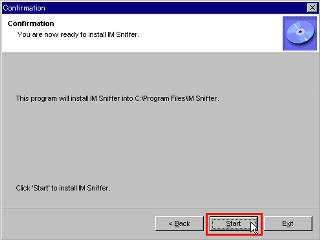 Wait a while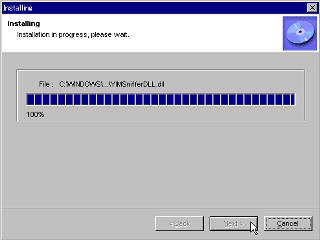 Click "Exit" to start up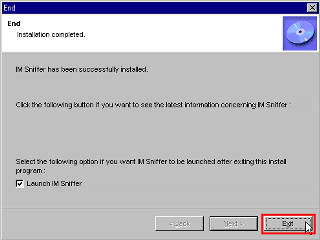 This logo comes out when it starts up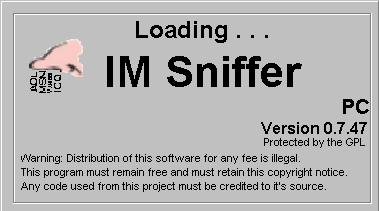 This dialog will appear only on initial startup, so click "OK"



First, select the LAN card etc. used for communication of the Internet from the list on the upper left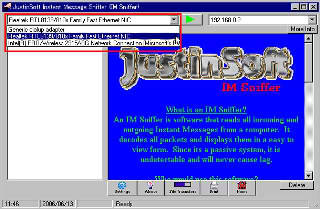 Then click "Start" to start acquiring the communication packet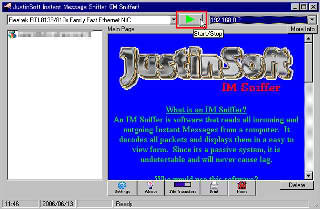 Conversation content appears in the right window like this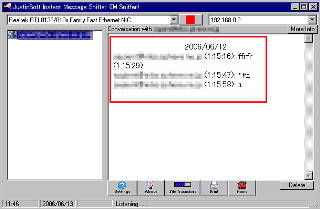 In addition, the Japanese language will be lost. I think that if you analyze MSN Messenger packets using Ethereal, you know that MSN Messenger 's character code is basically UTF - 8, but internally flagging internally between Japanese clients Is communicating as shift JIS.

But since it is open source software, somehow somehow it will make a version that can display Japanese.