"Shopify" that you can easily open online shops for free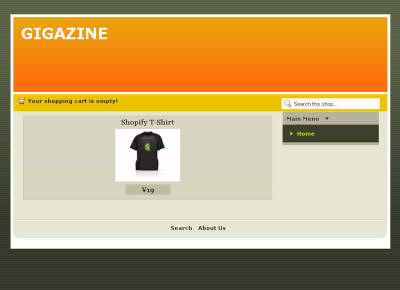 If you open in an online mall like Rakuten you will need a basic shopping fee every month, but you can open an online shop in about 2 minutes for free with "Shopify" free of charge. The interesting thing is that you can check RSS to see if order has arrived.

In addition, this site is created by RoR, "Ruby on Rails". I feel like I can do this.

So I used this "Shopify" during the test period, actually. The sample shop isHere.
Shopify - A shop in minutes, a business for life.
http://shopify.com/

Basically it's the same system as the ordinary online shop ... register prices and sell what you sell. You can also decide shipping fee. In addition, payment methods are PayPal and credit card. You can also attach things like "manager's blog". Members-only shops that restrict visitors by password are also available. There are some designs from the beginning, there are also special design software so you can make it yourself.

First of allhttp://shopify.com/signupRegister from. We decide the name of the shop and decide the subdomain name. Please enter the country, name, surname, e-mail address, password, check and put a button to finish. This is the only completion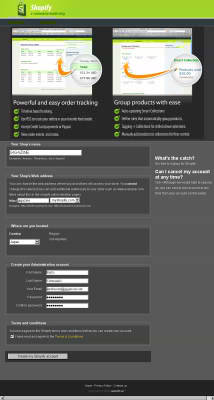 It's like this if you already have a domain




A mail with the subject "Welcome to Shopify" comes to Mead. Since the address of the control panel is also written in it, it becomes possible to access it and login if you log in with the previous meado and password.

Confirmation screen of order. RSS settings are also done from here.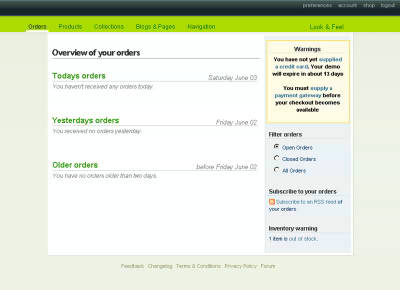 This is a product addition screen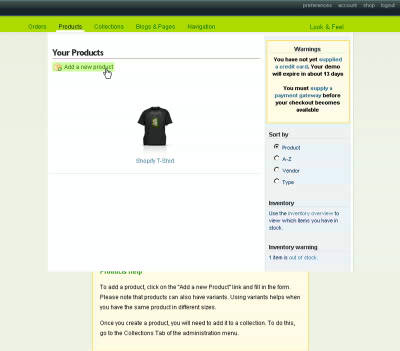 We decide the title, description, type, manufacturer name, price, weight, tag, image etc. of the item.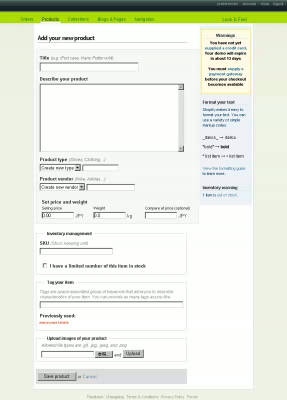 You can organize as tags and types by collection. It is like a corner of a store shelf.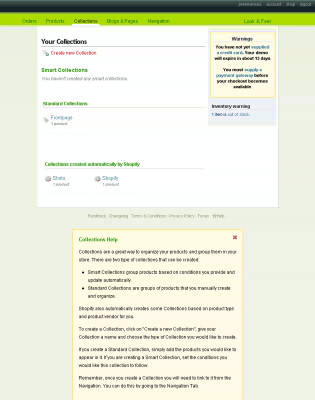 You can also add, edit and delete pages and blogs.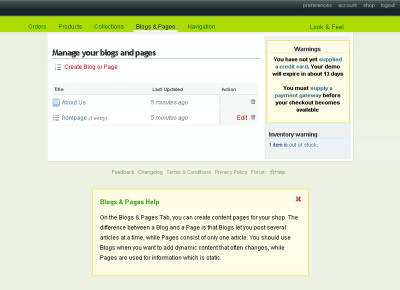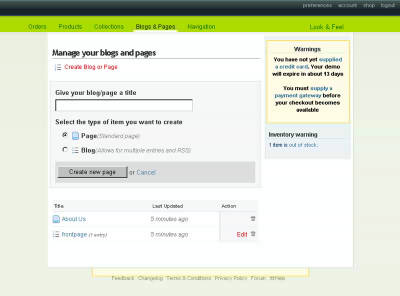 Editing and deleting are AJAX using rolling bali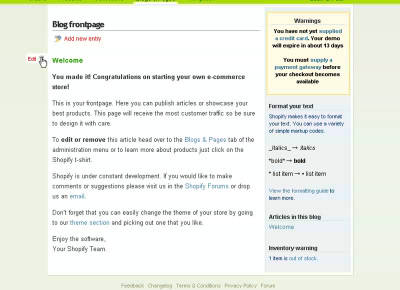 Menus appearing on the top page can be organized and added here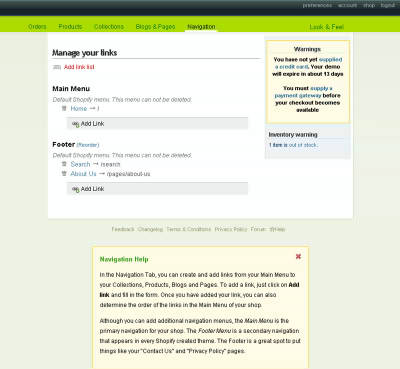 Shop design and mail template settings are available from here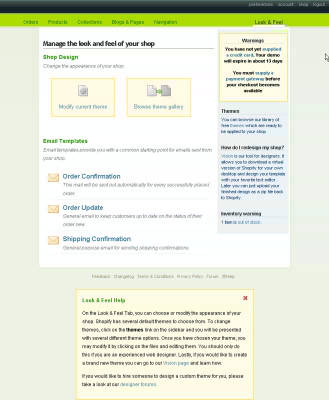 List of available designs by default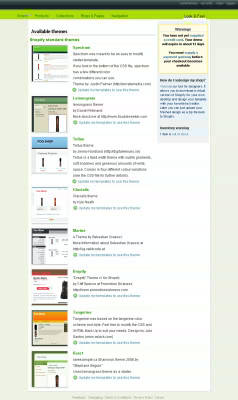 The following is an actual design application example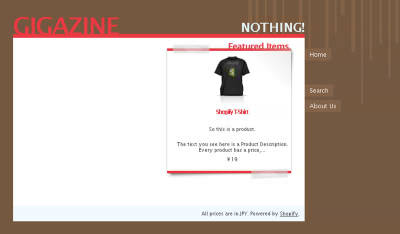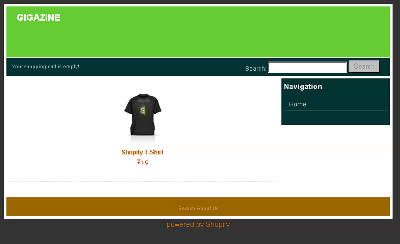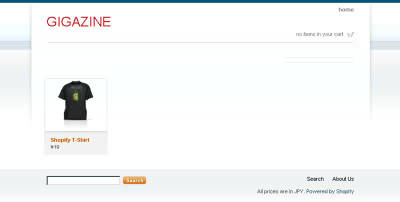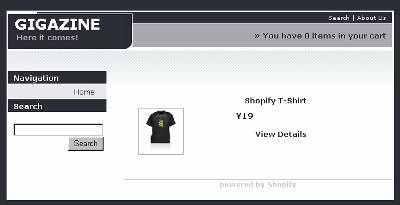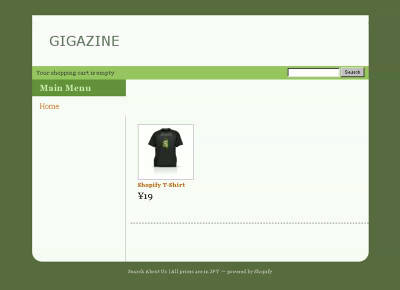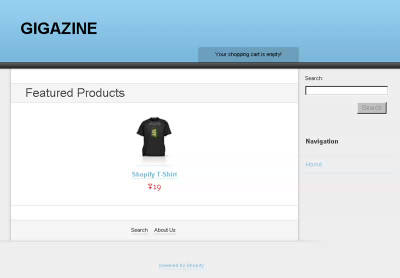 Design is "LiquidI make it with a template engine called. Also,"VisionThere is a software called "Software" that allows you to design with Windows and OS X by using this.

Also, various settings can be made from the "preferences" on the upper left. It is decided whether to use time, weight / length unit, or membership password



From "account" we decide what to use for payment. PayPal and credit card are available.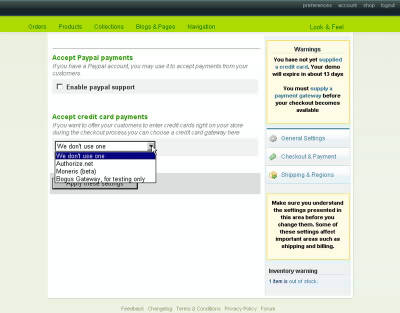 Consumption tax is determined from the beginning. After that I decide shipping costs and shipping costs when sending overseas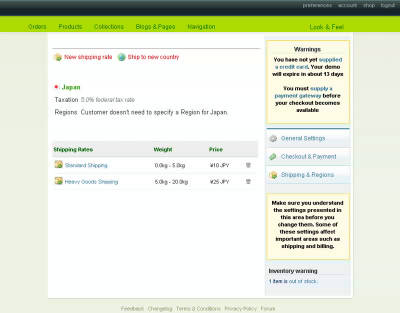 The shop opening itself is free, but if you do not register it will be lost after 13 days. To maintain it for free, you need to register your credit card. Also, if sales actually occur, 3% of those up to $ 10,000 in monthly sales will be dropped from the credit card you registered earlier, with commission fee of 2% if you exceed $ 10,000.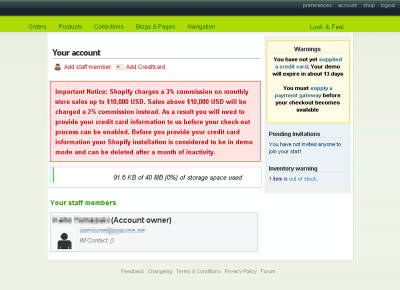 Since additional registration of staff is also possible, you can also increase the number of people who will take care of the shop.

Premonition that it seems to be pretty break if Japanese version of this comes out. Unlike affiliates, perhaps you can decide the price by yourself like drop shipping.