A crater that leads to hell that has been burning for 35 years "The Door to Hell"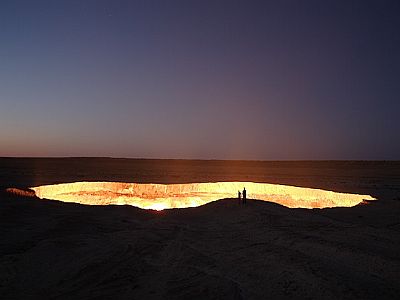 The name of the city with this crater is "Darvaza"In the sense of Turkmen" The Gate ", exactly as its name is, there is a horrible crater called" door of hell "here and it continues to burn like this for 35 years It is said that. Why am I burning so much?

The actual picture and the movie of the burning appear from the following.
Darvaza, Turkmenistan - Burning Gas Craters: Travel Photographs

Natural gas is abundantly buried in the basement of Darvaza in Turkmenistan, which seems to burn like this as a cause.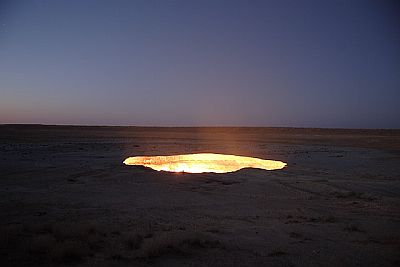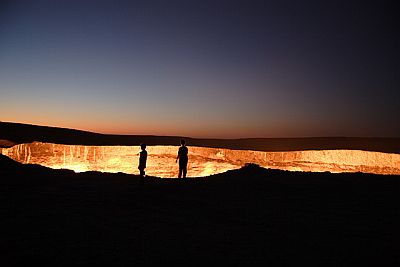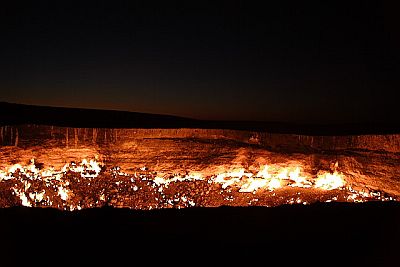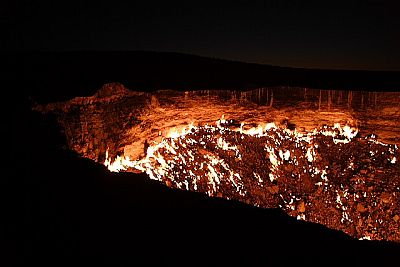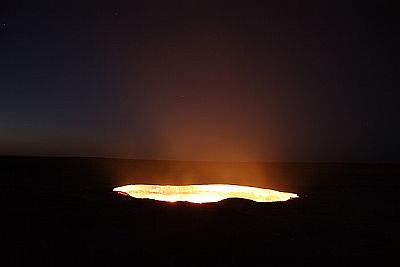 Originally originated in 1971, a geologist accidentally discovered during the mining that the underground cavity was filled with natural gas. However, the location where the mining equipment was placed collapsed as a large hole with a diameter of about 50 meters to 100 meters. In this state, toxic gases will leak to the ground, so that it will burn the gas with fire It is said that.

It seems that 35 years have passed since I began to burn with a fire.

This place is around

View Larger Map

You can play back the movie that is actually burning from the following. The sound is amazing.

YouTube - Flaming Crater, Darvaza Turkmenistan 1/6 - Phillips Connor