Komeda Coffee Shop's ``Otsukimi Full Moon Burger'' is a satisfying burger with a thick and big bun and hamburger steak combined with a runny egg.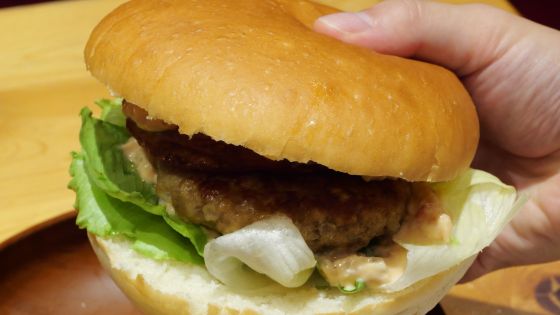 The `` Otsukimi Full Moon Burger '', which is a large bun with a thick and juicy hamburger and an egg omelet, will be added to the menu of Komeda Coffee on September 6, 2023 (Wednesday). Speaking of Komeda coffee shop, many people think of a hearty food menu. I was curious about the size and taste of the Otsukimi Full Moon Burger, so I actually went to Komeda's Coffee and tried it.

Komeda's moon viewing festival! Notice of sales of 5 seasonal products | Komeda coffee shop

https://www.komeda.co.jp/news/detail.html?cat=2&article=115358
Arrived at Komeda Coffee Shop.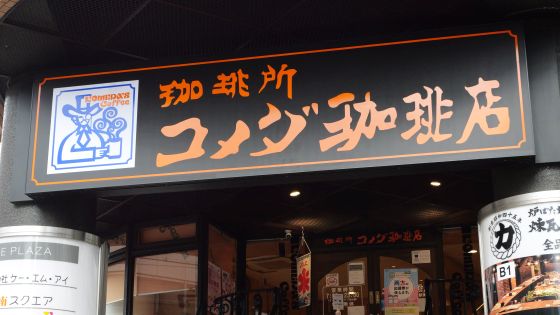 On the table there was a menu of 'Komeda's Tsukimi Festival' including Tsukimi Full Moon Burger.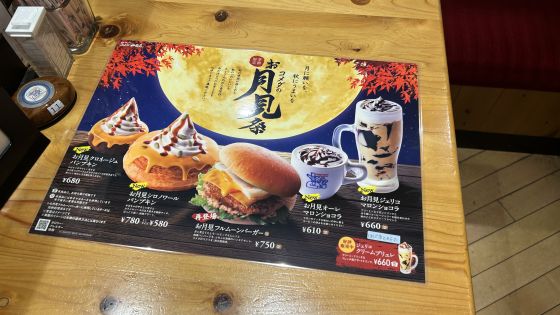 A few minutes after ordering, the moon-viewing full moon burger was brought.



It looks like this when lined up with the iPhone 14 with a long side of 146.7 mm. It is so huge that it can not be supported well with one hand.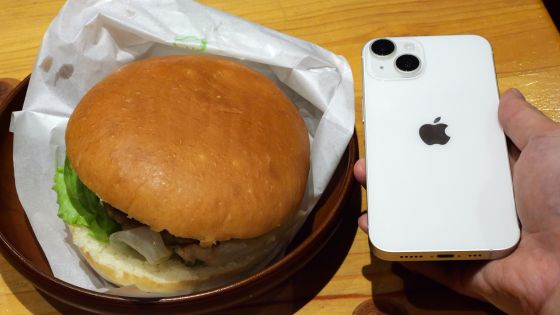 When I turned over the buns, cheese and a circular 'egg omelet' were stuck to the back side.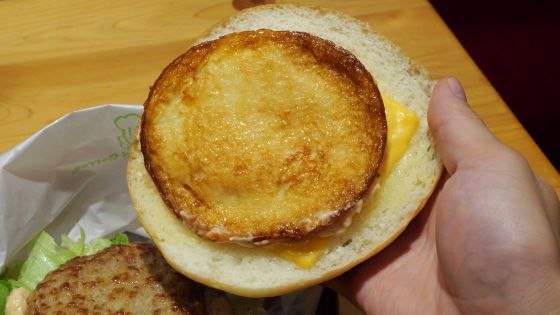 In addition, lettuce, sauce, and hamburger are also sandwiched.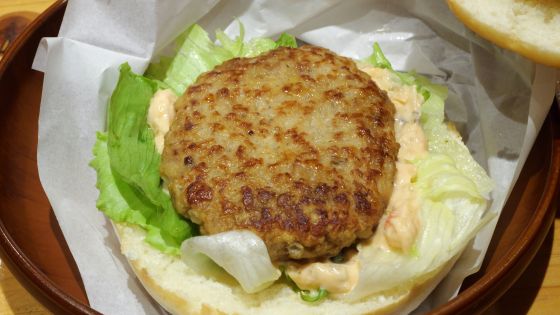 Because the buns are very thick, you need to open your mouth wide when eating. This allows you to experience the sensation of biting into a huge piece of food. The taste of the egg is not felt much at the end, and the juicy hamburger and the slightly sour sauce are on the front. The Tsukimi Full Moon Burger uses mustard mayonnaise, but I didn't find it particularly spicy. In addition, since the thick buns are quite soft, I do not feel difficulty in eating.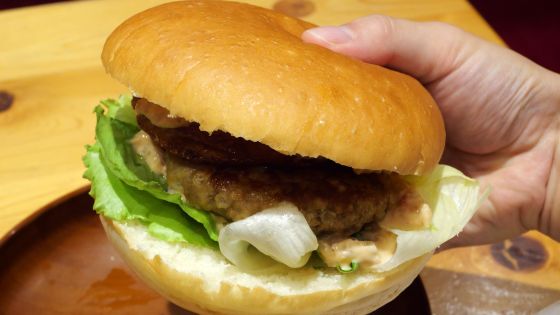 When you eat near the center, the yolk comes out of the egg omelet with a trolley, adding a rich yolk umami. The flavor of the hamburger steak is not that strong, so the nice thing about it is that the flavor of the yolk is more noticeable. It's a pretty huge hamburger, but in addition to the sourness of the sauce and the crunchiness of the lettuce, the change in taste along the way also helped, so I was able to finish it without getting bored.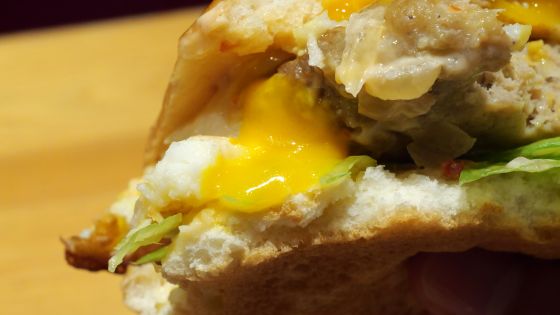 The price of the moon-viewing full moon burger is 750 yen to 820 yen including tax, and it has been added to the menu of Komeda's Coffee from September 6, 2023 (Wednesday).

In addition, on September 6, 2023 (Wednesday), in addition to the `` Komeda's Moon Viewing Festival '', `` Moon Viewing Shiro Noir Pumpkin ' ', `` Moon Viewing Cronage Pumpkin '', `` Moon Viewing Jericho Maron 'Chocolat ' and ' Otsukimi Ole Maron Chocolat ' are also available. You can check the tasting reviews of the 4 items at the links below.

I tried 4 moon-viewing sweets from Komeda coffee shop, such as 'Otsukimi Shironoir Pumpkin' where you can enjoy a rich pumpkin sauce and sweet marron's 'Otsukimi Jericho Maron Chocolat' - GIGAZINE