More leaked images of Google's folding smartphone 'Pixel Fold' leaked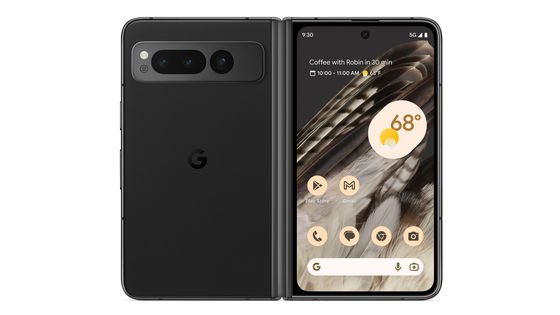 It is reported that Google will release the first foldable smartphone '
Pixel Fold
' in June 2023, but a new image of this Pixel Fold has leaked.
The Google Pixel Fold looks nearly gapless in first leaked marketing images - The Verge
https://www.theverge.com/2023/4/29/23703925/google-pixel-fold-leak-evan-blass-marketing-renders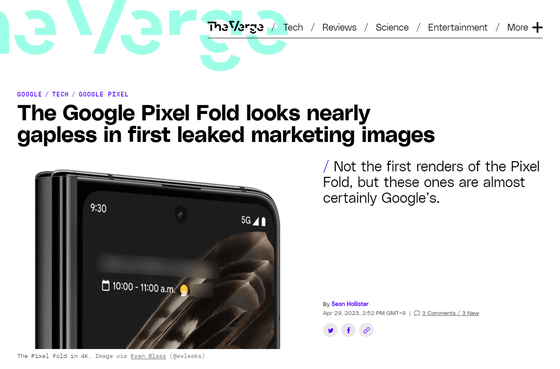 Pixel Fold was reported in March 2023. It was rumored that Google would announce the Pixel Fold at I/O 2023, which is scheduled to be held in May 2023.
Will Google's folding smartphone ``Pixel Fold'' appear in June 2023-GIGAZINE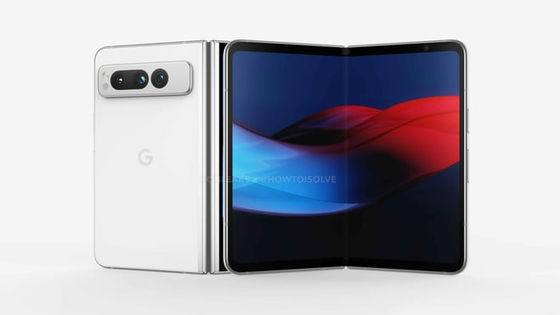 After that, CNBC, which has independently obtained internal documents about Pixel Fold, reports that the main unit price of Pixel Fold will be over 200,000 yen.
Google Pixel's first folding smartphone 'Pixel Fold' is expected to be the highest price model in the Pixel series with a main unit price of over 200,000 yen-GIGAZINE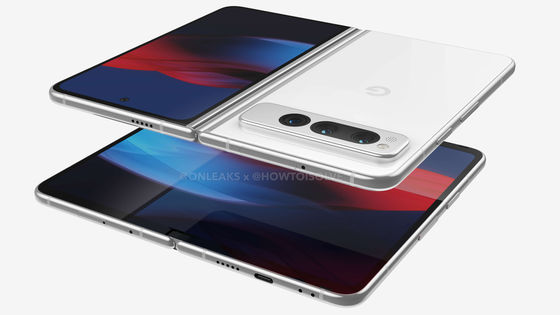 For this Pixel Fold,
@OnLeaks
, who has a lot of leaks so far, has collaborated with
HowToiSolve
to create and publish rendered images.
Google Pixel Fold Leaks: Exclusive 360 Renders Video-YouTube
In addition, another leaker has released a video of opening and closing what looks like a real Pixel Fold.
????????????pic.twitter.com /zTpEo18K4y

— Kuba Wojciechowski :3 (@Za_Raczke) April 22, 2023


In addition, @evleaks , which handles leak information related to smartphones, provides leaked images of the new Pixel Fold to overseas media The Verge. The first leaked image is below. It looks almost the same as the rendered image created by @OnLeaks in cooperation with HowToiSolve, and when the terminal is opened, it has 3 displays, 2 on the inside and 1 on the outside, and the main camera on the back. Parts of it look similar to the Pixel 7 Pro .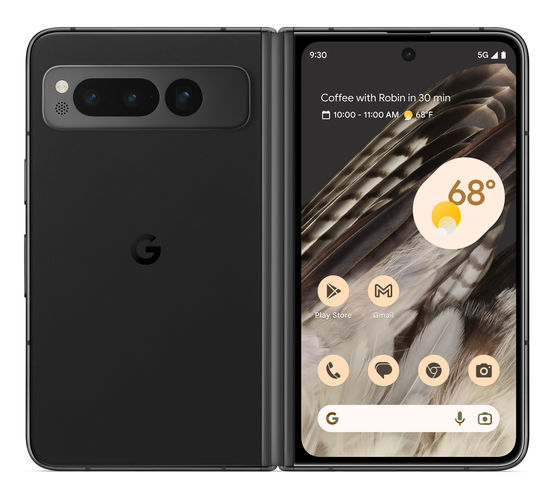 When it is closed, it looks like an ordinary smartphone like this.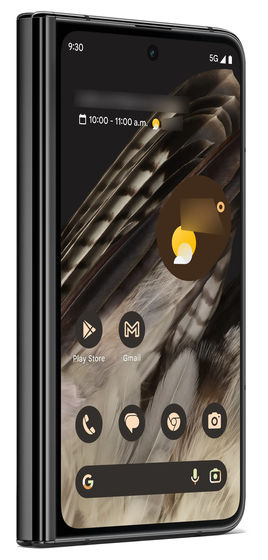 The height of the Pixel Fold's main camera component is unknown from the leaked image. The display of Pixel Fold is 5.8 inches per sheet, which is the same display size as the iPhone 14.

In addition to Pixel Fold, @evleaks recently leaked images of Pixel 7a and Motorola's foldable smartphone ' Razr '.