Netflix stage report that Naoki Urasawa said, 'I'm more excited' for the anime 'PLUTO', and information on 'Ooku', 'Yakitori' and 'Onmyoji'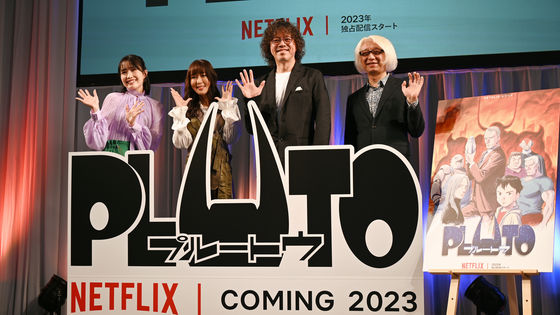 At
AnimeJapan 2023
, Netflix held the ``
Netofuri Anime Special Stage
'', where ``PLUTO'' original author Naoki Urasawa, supervisor Makoto Tezuka, Atom voice Yoko Hikasa, and Uran voice Minori Suzuki spoke about the work.
Anime 'PLUTO' official website
https://pluto-anime.com/
``PLUTO'' production decision PV-Netflix-YouTube
Mr. Suzuki, Mr. Hikasa, Mr. Urasawa, and Mr. Tezuka took the stage. The far right is the moderator, Mr. Sasha. Mr. Urasawa said, 'I think everyone is excited, but I'm more excited.'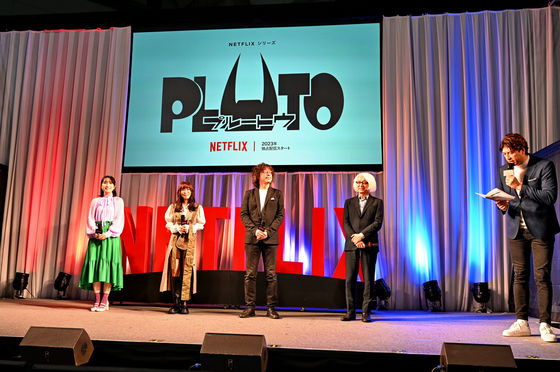 The 'greatest robot on earth' of 'Astro Boy', which is the original draft of the manga 'PLUTO', is a 'cartoon of the heart' for Mr. Urasawa. Mr. Urasawa had accumulated a lot of things he wanted to say because the animation or project had been progressing for a long time and had been a secret for a long time, and he was relieved to say it like this.

Mr. Urasawa first encountered the 'biggest robot on earth' when he was five years old. At that point, I had an image of ``a manga that sits at the center of all manga in my heart. I thought,' he said.

In addition, since the manga 'PLUTO' began in 2003 when Atom was born, it will be animated in exactly 20 years. Mr. Tezuka said, ``I'm sure my father would be grateful, saying, 'You made sure my work doesn't fade. I hear a voice saying, 'No,'' he said.



According to Mr. Tezuka, although there were talks of animation several times, 'I think that I was able to do it in the best form this time'.

Mr. Hikasa, who plays Atom, and Mr. Suzuki, who plays Uran, both got their roles through auditions. It's something that you can't find anywhere else, and it seems that he felt that he should put his whole body and soul into it. Mr. Hikasa said that Mr. Urasawa's words, 'I had a hard time drawing PLUTO, so I want the people who make animation to suffer with me,' which was in the materials, strongly stuck in my mind. .

This time, the teaser visual drawn by Mr. Urasawa has been lifted on the stage.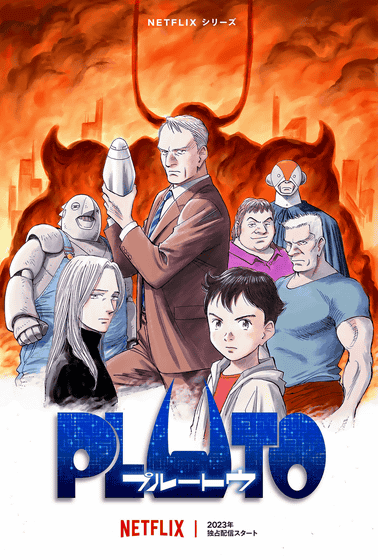 Mr. Urasawa said that it had been a long time since he had drawn the visuals of 'PLUTO', but he said that he was able to draw it rather quickly.



At the end of the event, Mr. Urasawa said that only by receiving the baton from Mr. Osamu Tezuka and passing it on to everyone else would the huge 'sorrow' disappear, so I would like you to inherit it.

AnimeJapan 2023 `` Netofuri Anime Special Stage '' Naoki Urasawa's closing message-YouTube



#AnimeJapan2023 #Netofuri anime special stage has ended!

Thank you for watching! #PLUTO pic.twitter.com/nSaSnTfAjJ

— "PLUTO" Anime Official (@pluto_anime_) March 25, 2023


In addition, information on three other works, 'Ooku', 'Yakitori' and 'Onmyoji' was revealed at 'Netofuri Anime Special Stage'.

'Ooku' is based on the manga by Fumi Yoshinaga, which has been made into a movie and drama.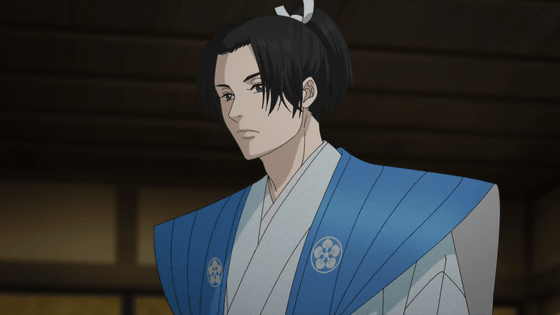 Directed by Noriyuki Abe, known for works such as 'Yu Yu Hakusho', 'NINKU -Ninku-', 'Flame of Recca' and 'Arslan Senki'. The following comments were received from Director Abe.

I'm very happy that the day has finally come when the work I've been working on for a long time will be delivered to the world.
This time, many of the staff, including myself, love the original work, so we aimed to create a game that respected that to the utmost.
I exchanged many opinions with Mr. Yoshinaga, such as detailed expressions and the color of the video.
The beauty of Ooku is expressed as carefully as possible in the art and the patterns and textures of the kimono, so please look forward to the distribution.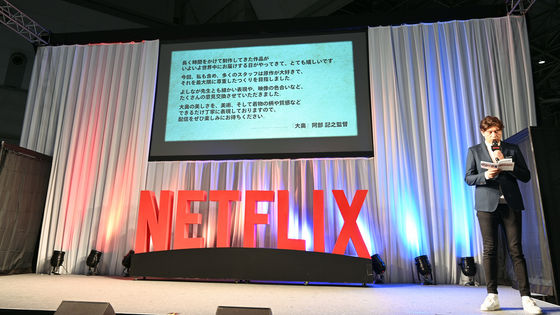 It will be available exclusively on Netflix in summer 2023.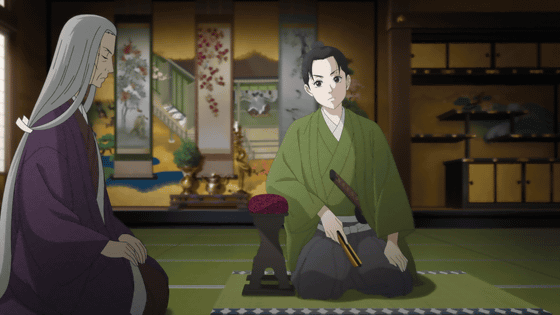 'Yakitori' is based on the original work by Carlo Zen, known for 'Youjo Senki'. The opening PV was played on stage.


'Yakitori' Opening PV (Music: Ken Ishii)-Netflix-YouTube
Available exclusively on Netflix from May 2023.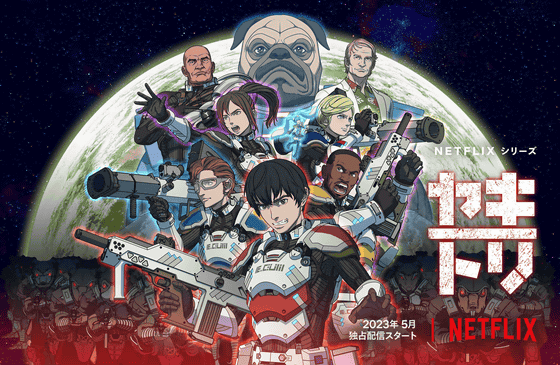 'Onmyoji' is based on a novel by Baku Yumemakura, and has been made into a movie starring Mansai Nomura. The director will be Aomi Yamamoto, who is known for the 'Kono Danshi' series.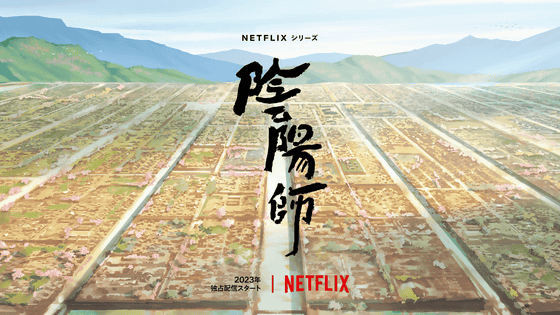 This work has already been announced, and Seimei Abe's visual has been released, but on the stage of AnimeJapan 2023, a new visual of Seimei's partner Hiromasa Minamoto has been lifted. The Netflix series 'Onmyoji' will be available exclusively in 2023.