Twitter Blue will be available worldwide and from April 1, the blue check mark will be removed from authenticated accounts that have not joined Twitter Blue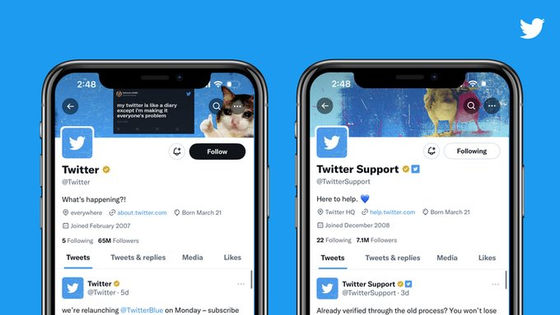 Twitter has introduced a certified badge (blue check mark) to clearly indicate that the account used by celebrities is genuine. However, since Elon Musk bought Twitter, this verified badge can be purchased by anyone who joins Twitter Blue. Accounts that have acquired authenticated badges that anyone can get through the old-fashioned verification process still have a blue checkmark at the time of article creation, but from April 1, such `` Twitter Blue It was announced that the blue check mark will disappear from 'Unsubscribed Verified Badge Acquired Account'.

Twitter Blue expands globally, ditches legacy checkmarks
https://9to5google.com/2023/03/23/twitter-blue-global-legacy/

Historically, Twitter has used verified badges to prevent impersonation of businesses and celebrities and to demonstrate account authenticity. Initially, Twitter's authenticated badge could only be attached to accounts that were called by Twitter, but later it became a request system, and if a user with a certain level of name recognition made a request and was approved by Twitter, it would be authenticated. I was able to get a badge.

A request system for 'authenticated badge' that indicates that the Twitter account is genuine has appeared, application method summary - GIGAZINE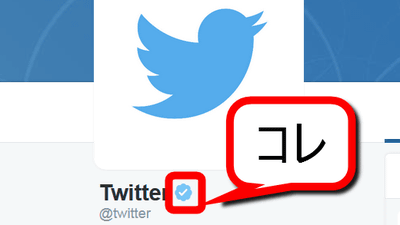 However, Elon Musk, who acquired Twitter in November 2022, announced that anyone who subscribes to the paid service Twitter Blue will be able to obtain an authenticated badge.

Twitter announces that it will resume ``Twitter Blue'' where you can buy authenticated badges on December 12, subscriptions from iOS apps will rise - GIGAZINE



Twitter Blue's ability to buy verified badges led to a flood of impersonated accounts at launch, leading to advertiser turnover .

Twitter has made it possible to purchase authenticated badges, so there are a lot of fake accounts impersonating official - GIGAZINE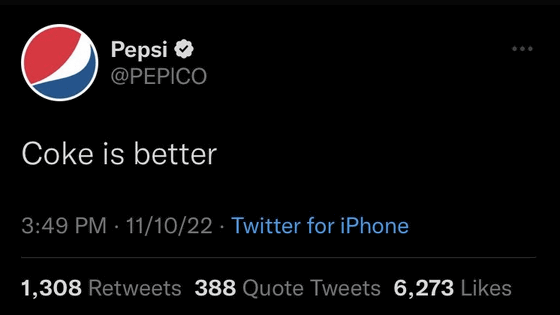 The countries and regions where the new Twitter Blue reborn by Mr. Mask was available were limited to only about 50 countries so far, but it was announced that it was expanded to the whole world.

Twitter Blue is now available globally! Sign up today to get your blue checkmark, prioritized ranking in conversations, half ads, long Tweets, Bookmark Folders, custom navigation, Edit Tweet, Undo Tweet, and more. Sign up here: https:// t.co/SBRLJccMxD

— Twitter Blue (@TwitterBlue) March 23, 2023


In addition, celebrities' Twitter accounts that earned a verified badge through the legacy account verification process were still marked with a blue check mark even if they were not part of Twitter Blue, until April 1, 2023. From the day, it is finally announced that the blue check mark will be deleted from 'Authenticated account not subscribed to Twitter Blue'. Along with this, Twitter seems to be ending the old account verification program.

On April 1st, we will begin winding down our legacy verified program and removing legacy verified checkmarks. To keep your blue checkmark on Twitter, individuals can sign up for Twitter Blue here: https://t.co/gzpCcwOpLp

Organizations can sign up for https://t.co/RlN5BbuGA3 …

— Twitter Verified (@verified) March 23, 2023


In addition, Twitter Blue can be purchased from the web at the lowest price of 980 yen per month or 10,280 yen per year. Already available Twitter Blue features include 'edit tweets', 'upload videos in 1080p', 'reader', 'custom navigation', 'bookmark folders', 'hot articles' and more, with new features coming soon. Among them are 'Reply, @tweet, appear at the top of search results' and 'Half the number of ads displayed'.