The final trailer of the movie 'The Super Mario Bros. Movie' is released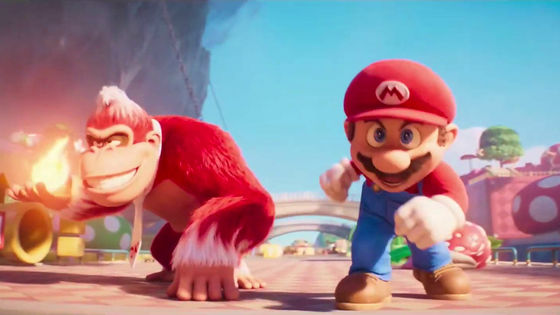 March 10th is Mario's Day
, so
the Super Mario Bros. Movie Direct
that publishes the final trailer of the movie '
The Super Mario Bros. Movie
' was delivered. So far, the trailer for The Super Mario Bros. Movie has revealed a wide variety of information, such as familiar characters such as
Bowser
,
Donkey Kong, and Peach,
and
the resurrection of the legendary Mario Wrap.
, In the final trailer, you can check the actions that will be shown in the work in more detail than ever before.
The Super Mario Bros. Movie Direct 2023.3.10 (final trailer)-YouTube
Mr. Shigeru Miyamoto, the creator of Mario, appeared and introduced that March 10 is known as 'Mario Day' because it is written in English as 'MAR 10 (MARIO)'.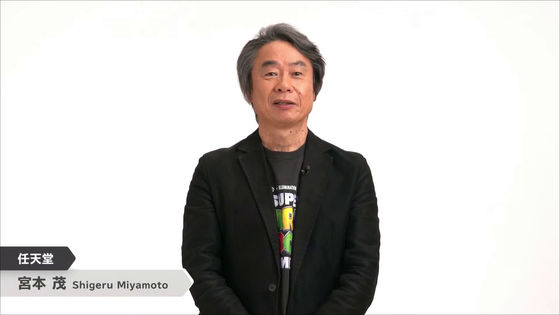 Next, Chris Melelandri of Illumination, who was in charge of producing The Super Mario Bros. Movie, appeared, saying, ``After six years of work, Nintendo and Illumination have finally completed The Super Mario Bros. Movie. Nearly 600 people participated in the film, from French animators to the Nintendo team in Japan to the Illumination team in the United States, which pushed our studio's technical and artistic capabilities to new heights. I think everyone can find something they love about this movie, but I think the people who watch this direct will love it the most.After watching the trailer, directors Aaron Horvath and Michael I have asked Jelenic to share some insights, so please look forward to that as well. Greetings from the cast.'



In addition, from the left, Seth Rogen, who plays Donkey Kong, Charlie Day, who plays Luigi, Keegan-Michael Key, who plays Kinopio, and Chris Pratt, who plays Mario. After Mario's day, the cast fights with each other, saying, 'It's okay to celebrate Luigi, a member of the Mario Brothers,' 'Donkey Kong,' and 'Kinopio.'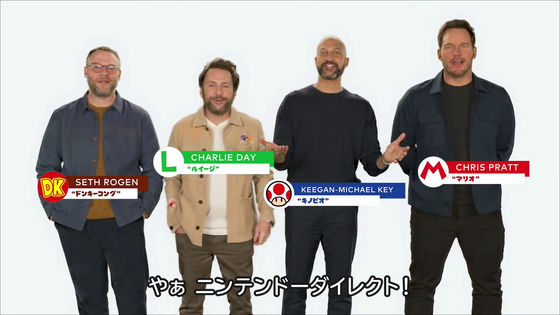 Anya Taylor-Joy, who plays Princess Peach, and Jack Black, who plays Bowser, also appeared, and each argued that March 10 should be the day of their characters.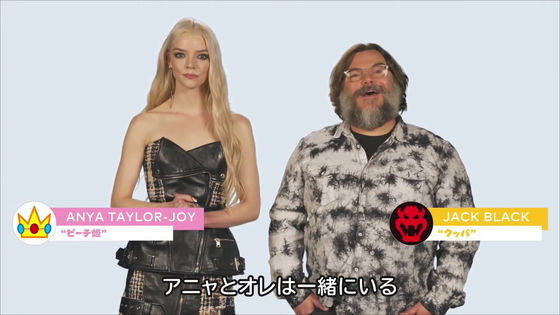 After that, the final trailer will play. The final trailer starts from a place like Kuppa Castle with an ominous atmosphere.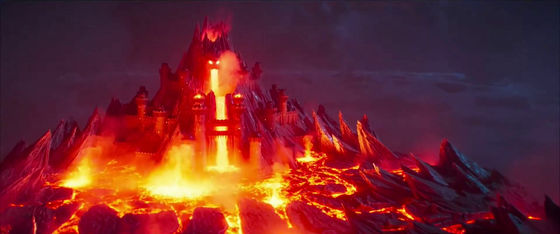 Luigi who says 'Where is this place?' Apparently seems to be caught by the Kuppa camp.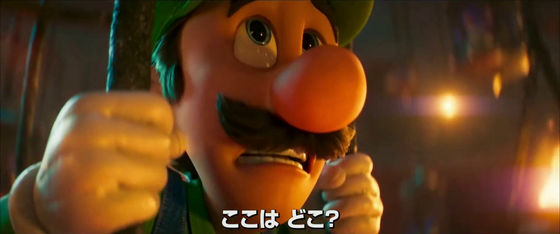 'Fufu fresh meat,' a terrible line echoes out of nowhere.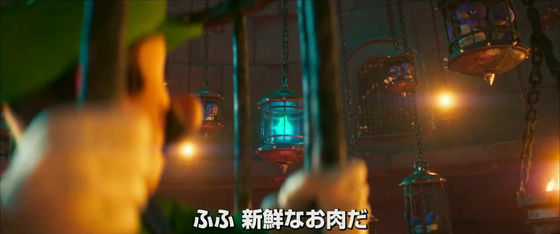 The owner of the voice is very cute.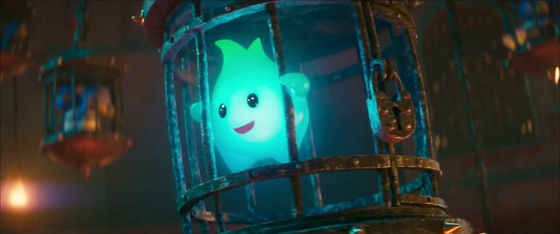 'Unlike what he looks like...' speaks to Luigi from the Penguin Kingdom, which was destroyed by Bowser in
the first trailer
.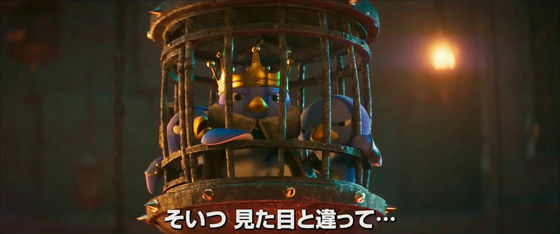 'I must escape from here.'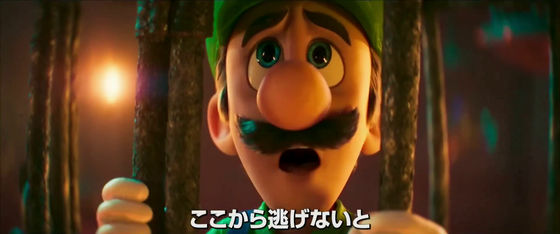 'There is an escape route.'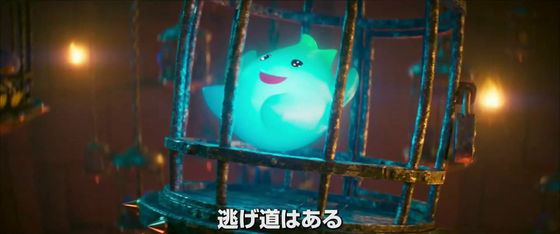 'My only hope is death'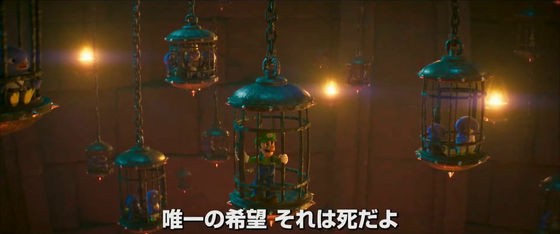 I don't know what it is, but it looks hopeless.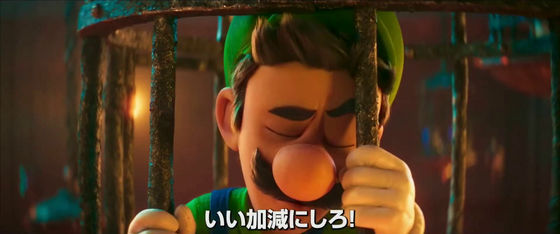 The scene changes, and an open space where a large number of monsters gather is displayed.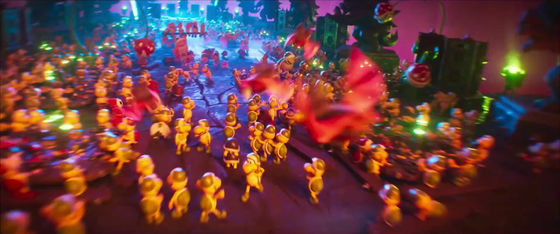 It is Kuppa who speaks 'minions!'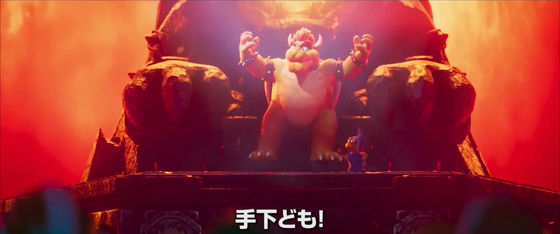 'Nokonoko'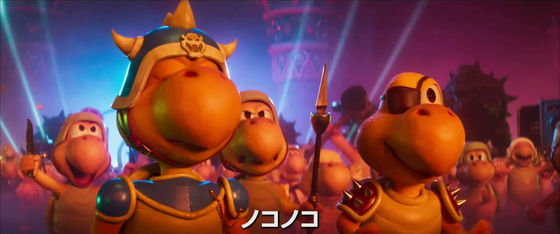 'Goomba'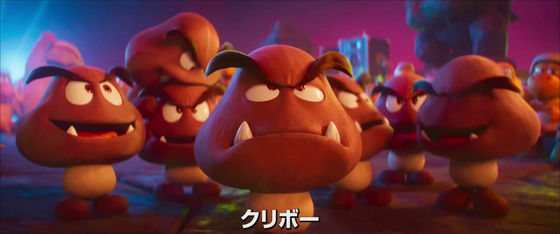 'And many others!'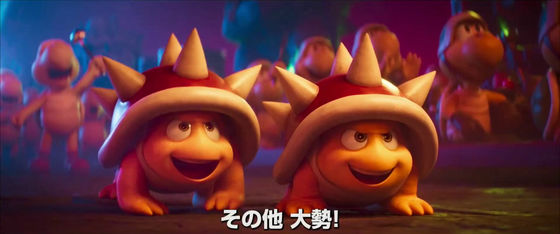 Togezo and the others are frankly disappointed when their names aren't called.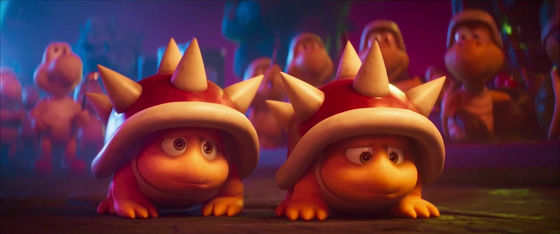 'Destroy the Mushroom Kingdom!'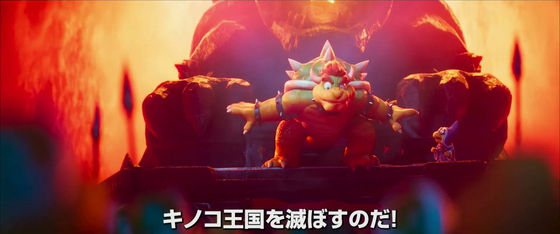 Kuppa's camp running all at once.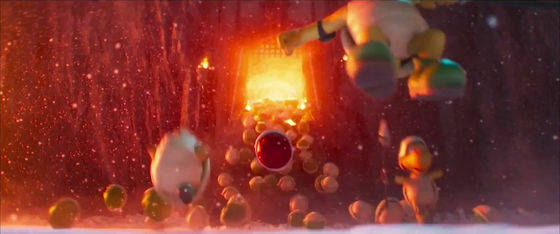 Princess Peach of the Mushroom Kingdom strengthens her vigilance, saying, 'Kuppa will attack.'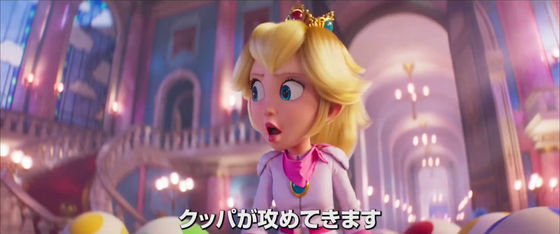 Luigi caught by Kamek's magic.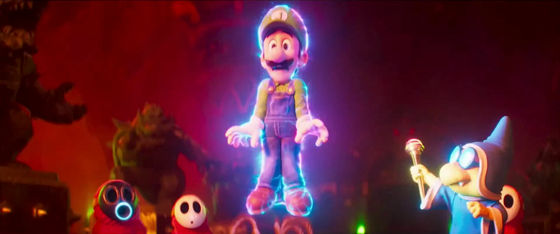 It seems that it was caught by Koppa like this.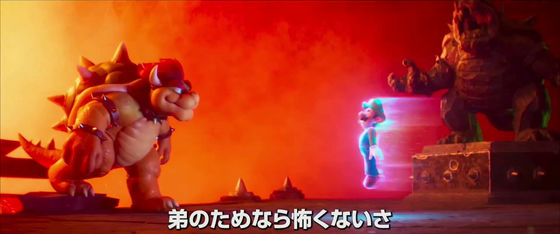 'I'm not afraid for my brother's sake.'



'Be sure to help'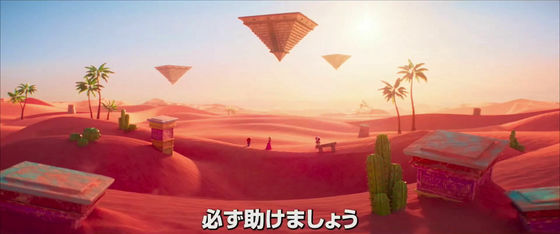 Mario kicking the question block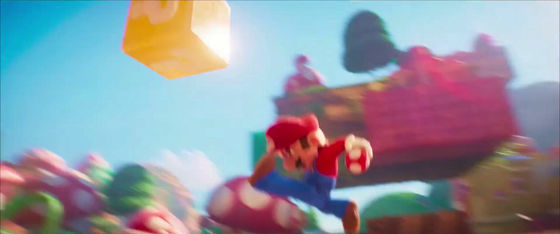 Donkey Kong punches this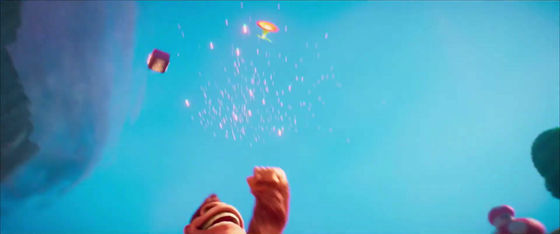 Donkey Kong who touched the fire flower that came out from inside burns melamella.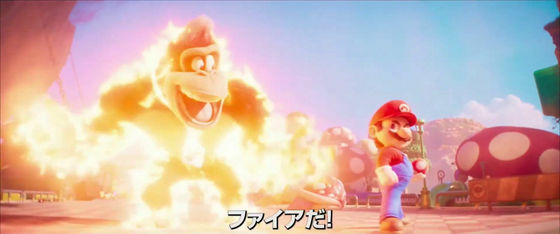 Birth of Fire Donkey with white hair on head and wrists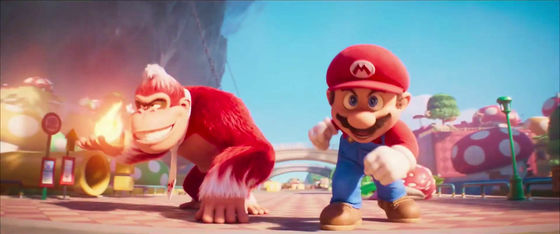 'Let's go!' Mario & Donkey's combination flies around the game-like stage.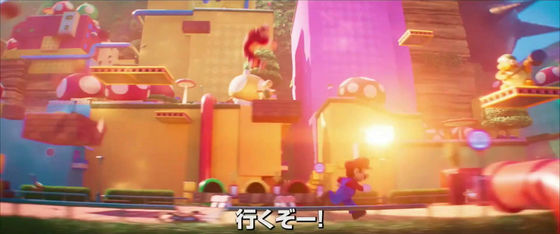 Kururinpa in the air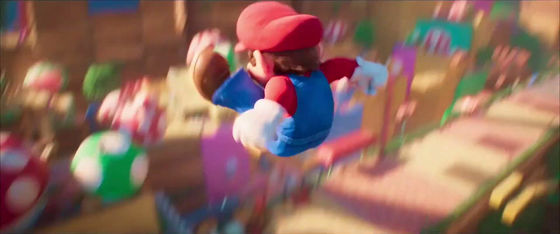 Koopas that were on the ground retreated into their shells.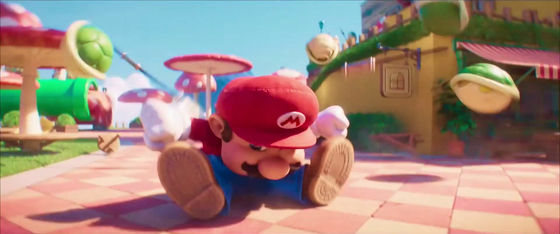 The scene changes further.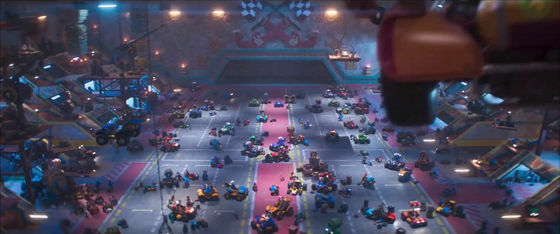 'here'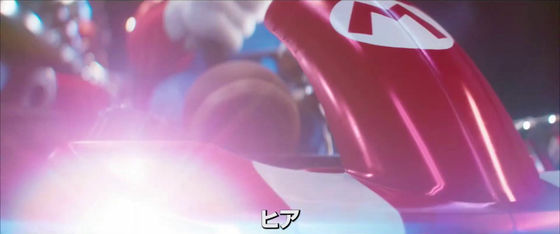 'Wee'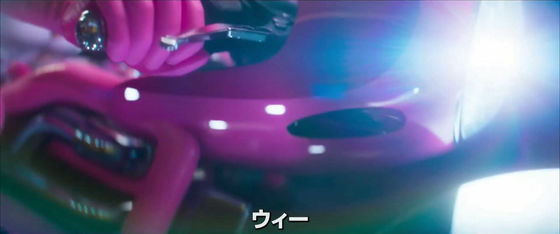 'Go!'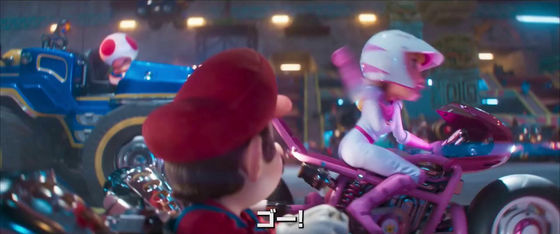 A large number of carts from the Kuppa camp will rush into the course from the side of the Rainbow Road.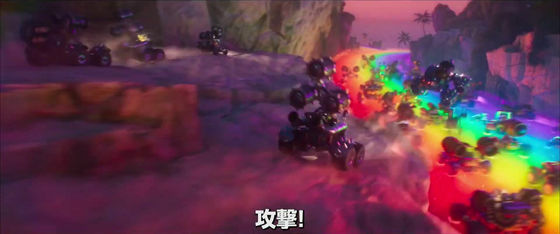 Koopa on a magically remodeled cart fires a green shell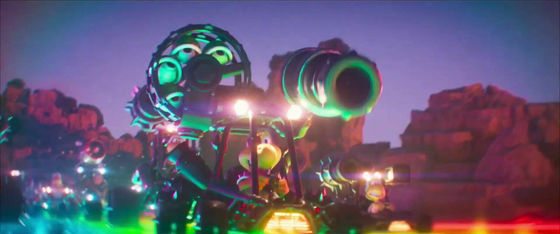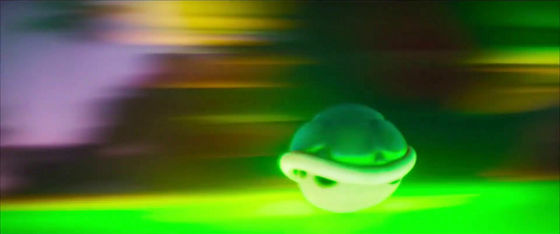 explosion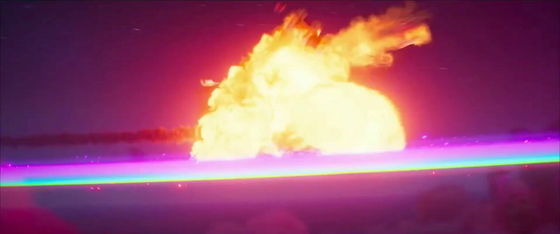 'Is the end'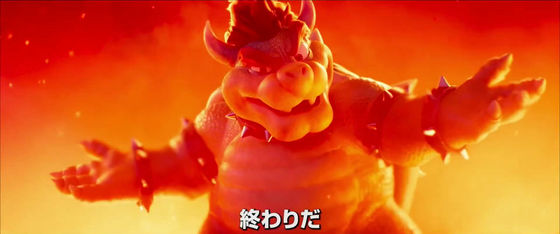 Mario running on Rainbow Road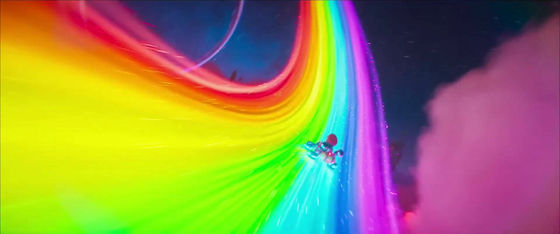 The cart of the Kuppa camp fired a killer after chasing from behind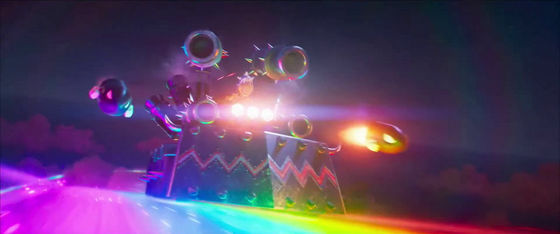 Mario running away from the cart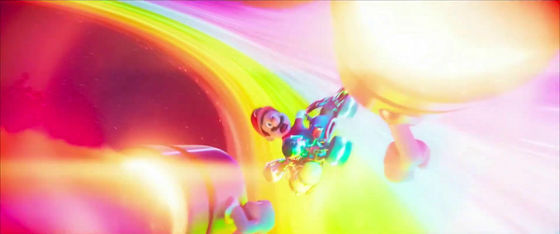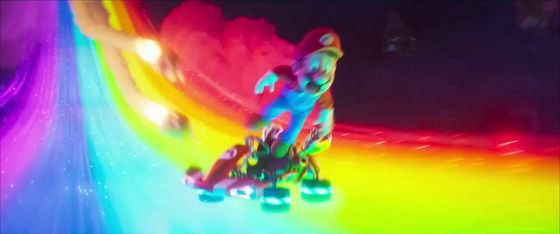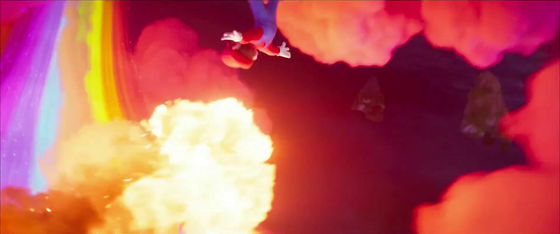 Mario managed to cling to Nokonoko's bike somehow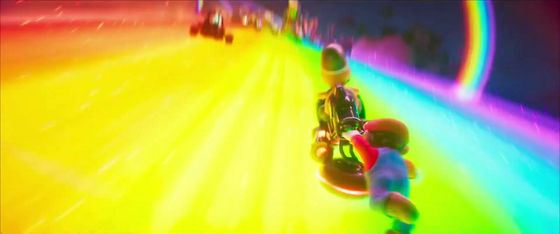 Hide Nokonoko's eyes and jump to another cart to avoid the crisis.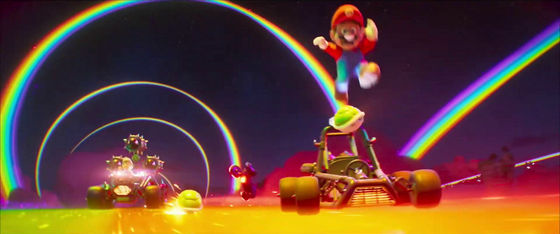 Mario throwing a shell to the pursuer with a trampled saw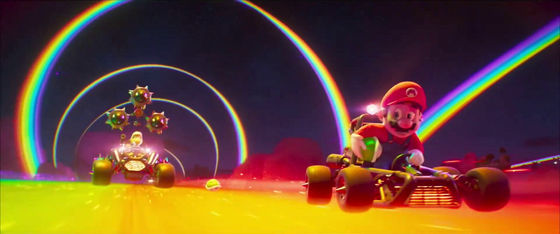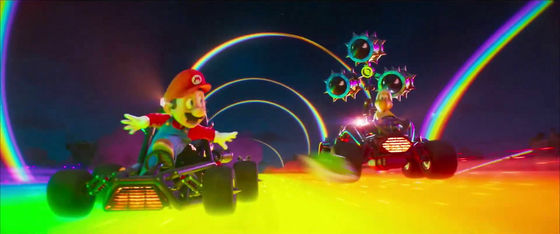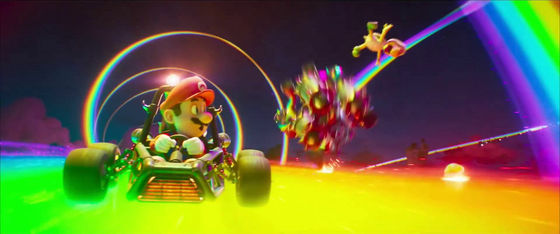 The Super Mario Bros. Movie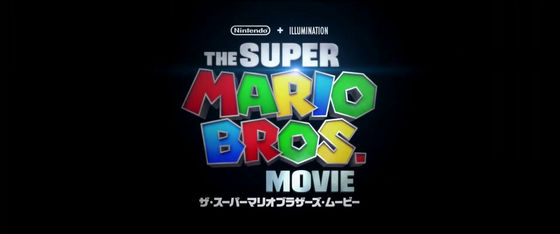 In Japan, April 28th (Friday) national road show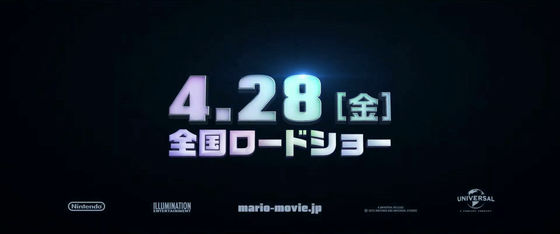 Aaron Horvath and Michael Jelenic, who directed the film, also appeared. Regarding the Rainbow Road that appeared in the final trailer, ``Mario Kart's Rainbow Road is not only beautiful to look at.It is also one of the most unforgiving courses in the game. We wanted to recreate that sense of crisis and epic scale on the big screen.' 'We also invited an artist who specializes in vehicle design to work closely with the Nintendo team to create iconic images of the game. Inspired by the design, we have created some new carts that have a jungle kingdom feel to them.' 'Our dedicated artists were able to push past themselves in production. and rendering techniques and methods, making it better than any work Illumination has ever made.' I can't wait to experience it,' he commented.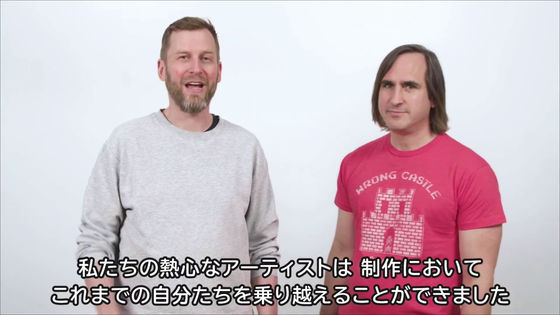 If you want to see only the subtitled final trailer of The Super Mario Bros. Movie, omitting greetings by the production team, you can check it with the following video.

'The Super Mario Bros. Movie' Final Trailer (Subtitled Version) - YouTube


A dubbed trailer has also been released and can be checked from the following.

'The Super Mario Bros. Movie' final trailer (dubbed version) - YouTube