`` Super Mario 64 Land '' where you can play fan-made 3D Mario new work with Super Mario 64 graphics appeared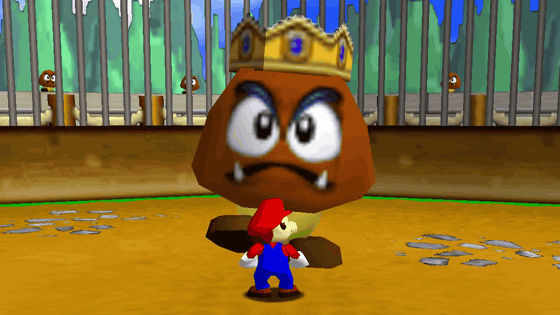 Nintendo 3DS '
Super Mario 3D Land
' and Wii U '
Super Mario 3D World
a' to the base, the first series of 3D Mario 'of work in which NINTENDO64
Super Mario 64
in the graphics of' was recorded the stage of the new 3D Mario
'Super Mario 64 Land
'is released by
Kaze Emanuar
who has remodeled numerous Mario works.
Super Mario 64 Land-Release & Download-YouTube
The stage selection screen looks something like this. The graphic is a polygon of NINTENDO 64, but unlike Super Mario 64, which jumps into the picture and goes to the stage, Super Mario 64 Land enters the clay pipe and goes to the stage.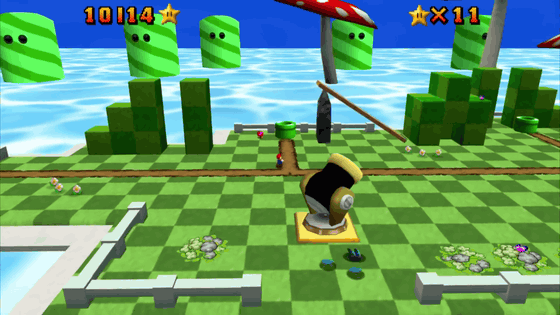 A stage that seems to require high action by using 3D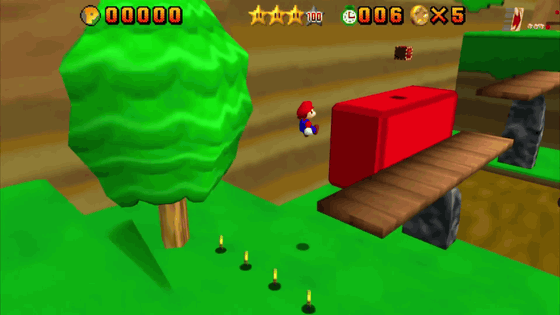 Super Mario The Necomario that first appeared in the 3D world has also been implemented.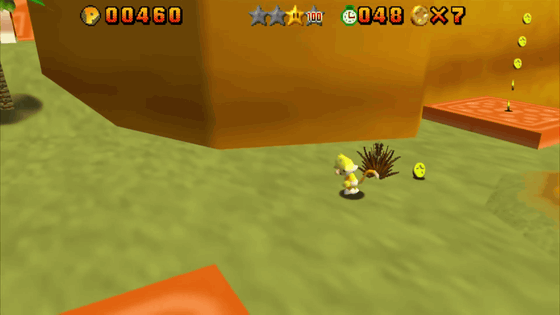 'Explore an exciting world!'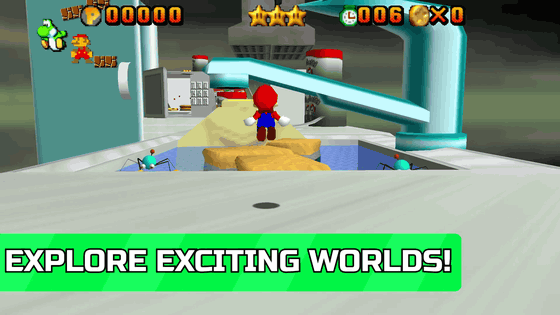 There seems to be a stage with graphics like Super Nintendo's " Super Mario World ". Super Mario 64 Land contains 32 worlds, 70 stages, and 75 BGMs.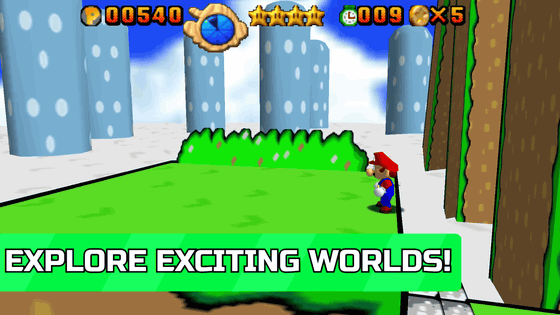 "Meet new friends!"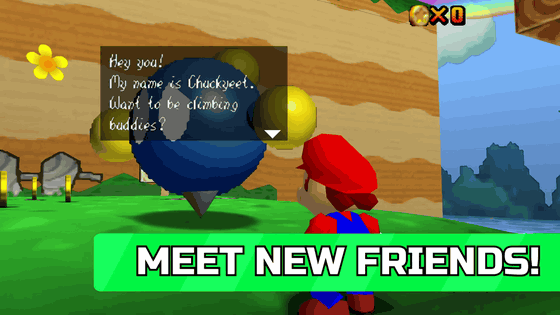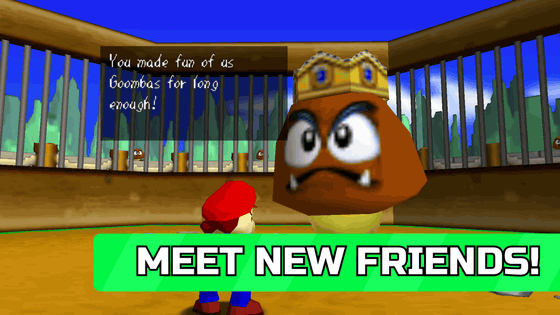 'New power up!' When Mario hits the red block with a hip drop ...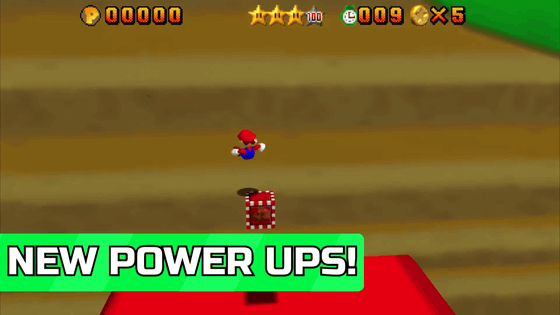 Super Mario 64, which has never appeared in Super Mario 64, can be transformed into Tanuki Mario.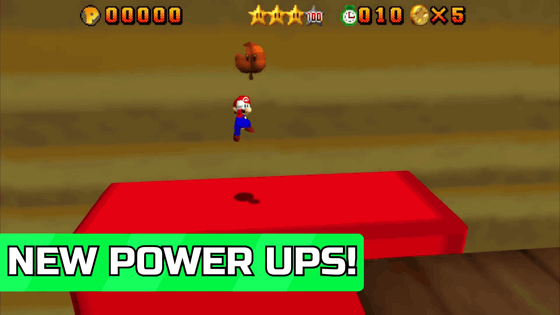 There will also be a Super Bell that can be transformed into a Necomario.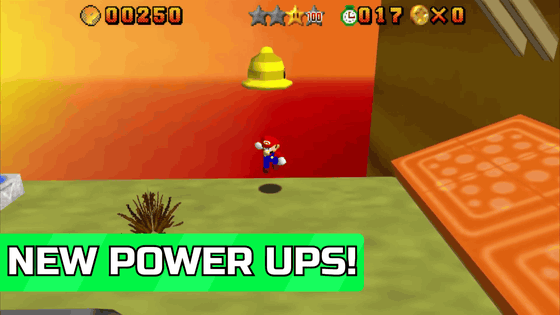 'All new boss battles have been added!'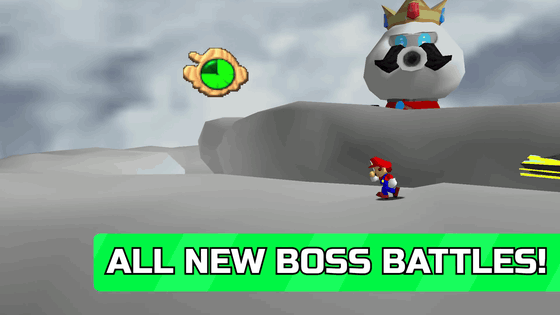 A
master hand
familiar from the Super Smash Bros. series will stand in front of Mario as a boss.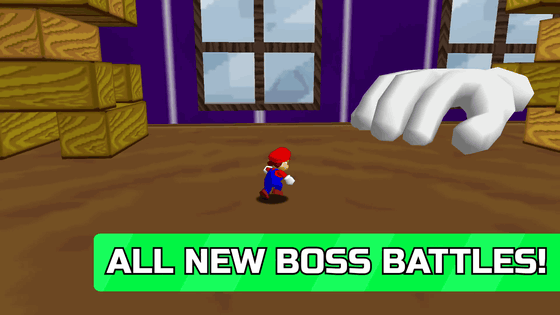 Super Mario 64 Land is released free of charge as a patch file for Super Mario 64 ROM, and the release destination is linked to the movie summary column. However, ROM must be prepared from your own NINTENDO64 cartridge, so be careful if you want to play.