China's Tencent is reported to be trying to absorb Nintendo's know-how by developing games using Nintendo characters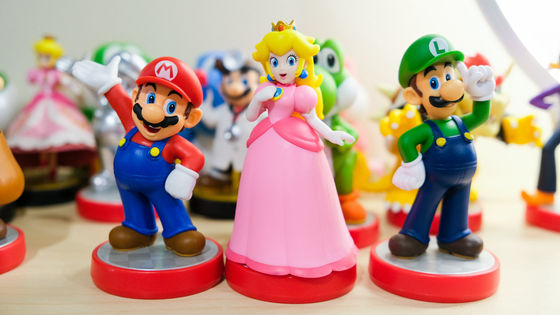 by Ryan Quintal

Based in China Tencent is, more than 100 million in the world 'of the popular PC game to play League of Legends and Riot Games, which operates', and too addictive is too high a class action or on the verge of, As a parent company of Epic Games, the developer of the popular game `` Fort Knight '' that became a topic when it is bullied when playing with the initial skin, or hired a tutor to give children a game lesson Is also known. It is reported that Tencent wants to develop game titles for consumers in the US and Europe in collaboration with Nintendo.

Tencent Looks to Leverage Its Partnership With Nintendo in the US-WSJ
https://www.wsj.com/articles/tencent-looks-to-leverage-its-partnership-with-nintendo-in-the-us-11573390800

Tencent wants to work with Nintendo to attract 'console game players in the US and Europe'? Eurogamer.net
https://www.eurogamer.net/articles/2019-11-10-tencent-wants-to-work-with-nintendo-to-attract-console-game-players-in-the-us-and-europe

Tencent has already acquired many users in the mobile market, and aims to acquire users in markets outside of China. The reason is that regulations have been announced in China that limit game play time for young people under the age of 18. Read the following article to learn about the rules announced in China that limit the gameplay time for young people under the age of 18.

A regulation that `` Under 18 years old prohibits late-night online games, play only 90 minutes a day '' is set in China-GIGAZINE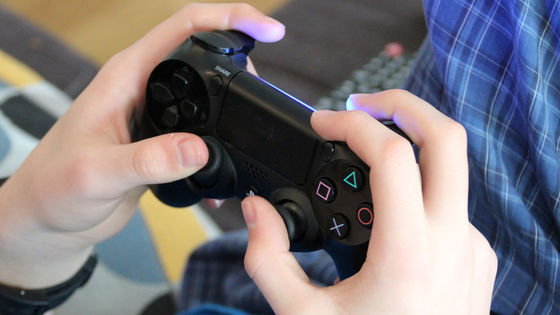 by monikabaechler

Meanwhile, an anonymous director of Tencent told the Wall Street Journal, "We want to expand from the Chinese market, one of which is console game players in Europe and America." According to the director, Tencent created a title for a game console using Nintendo characters that are collaborating in the game business in the Chinese market, and said, "The essence of creating a title for a game console from an Nintendo engineer. I want to learn. '

The collaboration between Tencent and Nintendo was announced in April 2019. Tencent announced that Nintendo will support sales of Nintendo Switch in China, but a new partnership between analysts will allow Tencent to deliver smartphone games using Nintendo characters in China It has been whispered that there is a possibility of becoming.

In fact, in July 2019, Tencent announced that its subsidiary TiMi Studio Group was 'co-developing a new game' with Pokemon Corporation. TiMi Studio Group was involved in the development of the " Call of Duty Mobile " title for smartphones of Activision Blizzard , where Tencent is a major shareholder, so the games jointly developed by TiMi Studio Group and Pokemon Corporation are also smartphones It was expected to be a game for.

Pokemon Co., Ltd. announced that it will jointly develop a new game with Tencent in China-gigazine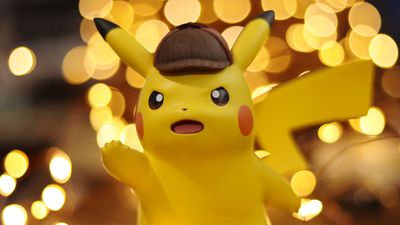 However, there are multiple regulations that must be cleared in order to sell Nintendo game consoles and game titles, so the Tencent and Nintendo partnership 'started a slow start,' the Wall Street Journal pointed out. It is.

In addition, according to Tencent officials who provided information to the Wall Street Journal, Chinese users are used to playing games on smartphones and PCs, so Nintendo Switch said, "The Chinese market is doing as well as Japan and the United States. I do n't think it 's going to show off. " Even so, Tencent has promised Nintendo Switch that Nintendo Switch will 'sell at least millions in China' throughout its lifecycle. However, this "millions" number is a very small number. This is because in the three months from July to September 2019, Nintendo Switch sold 6.93 million units worldwide and over 1 million units in the United States alone.

Nintendo Switch global sales reached 41.67 million units, Nintendo Switch Lite also performed well-GIGAZINE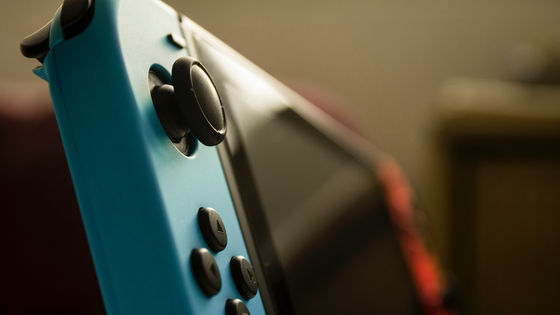 by Enrique Vidal Flores

Although it seems that the collaboration with Tencent has made it possible to distribute Nintendo games to China, Tencent officials said, "Tencent already dominates the Chinese market with its own games, so Nintendo 'It's not the purpose of (Tencent) to distribute the games for the Chinese market.' In addition, another official said, "Nintendo games are not designed to pay people a lot of money," pointing out that there is little umami to deliver Nintendo games in the Chinese market. In addition, Nintendo's President Shuntaro Furukawa has told analysts that "you should not expect to sell many Nintendo Switches in China".

Still, the Wall Street Journal points out that Nintendo has decided to collaborate with Tencent, with the Chinese market expected to attract many users. One reason for this is the comment that an outside developer asked us to create a game for young women, such as a romance game. Daniel Amad, an analyst at game research firm Niko Partners, said, "Women are becoming the driving force behind the growth of the game market. Chinese game developers are not only creating games for female players, `` We are making adjustments to make the game more attractive, '' says the Wall Street Journal that the women's game market is growing rapidly in China and Nintendo is aiming for this is.

According to the Wall Street Journal, Tencent's partnership with Nintendo means that they have had the opportunity to learn from Nintendo the "knack" to gain many users in markets such as the United States. It is not.

An anonymous Tencent officer commented that he sometimes struggled to decipher messages from Nintendo and that it would take a lot of time to learn.


in Game, Posted by logu_ii