Microsoft signs a contract to provide Nintendo & NVIDIA with Xbox games for 10 years to complete the acquisition of Activision Blizzard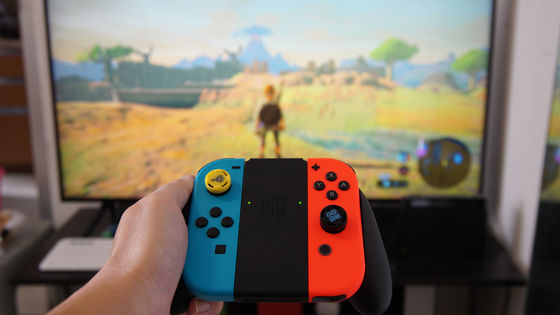 Microsoft announced the acquisition of Activision Blizzard in January 2022, but US and EU regulators are investigating this acquisition. To counter pressure from these regulators, Microsoft has announced that it has signed a deal to provide Xbox games to competing game companies Nintendo and NVIDIA.

Microsoft and NVIDIA announce expansive new gaming deal - Stories
https://news.microsoft.com/2023/02/21/microsoft-and-nvidia-announce-expansive-new-gaming-deal/

Microsoft recruited Nintendo and Nvidia to help fight Sony over the Activision deal - The Verge
https://www.theverge.com/2023/2/21/23608634/microsoft-activision-blizzard-deal-nintendo-nvidia-partners

Microsoft inks Nvidia game deal to assuage regulators over Activision merger | Reuters
https://www.reuters.com/technology/microsoft-president-says-he-has-activation-licensing-deal-with-nvidia-2023-02-21/

Microsoft Signs 10-Year Contract To Get Xbox Games On Nintendo
https://kotaku.com/microsoft-nintendo-activation-call-of-duty-xbox-switch-1850140199

Microsoft is bringing Xbox PC games to Nvidia's GeForce Now service - The Verge
https://www.theverge.com/2023/2/21/23608930/microsoft-nvidia-geforce-now-xbox-games-announcement

Microsoft announced the acquisition of Activision Blizzard in January 2022. Activision Blizzard is a game company with a large number of popular content such as Call of Duty, so Microsoft, which is also one of the largest companies in the game industry, acquired Activision Blizzard. was feared that it might lead to In December 2022, the Federal Trade Commission sued Microsoft to block the acquisition of Activision Blizzard.

Federal Trade Commission sues to block Microsoft's acquisition of Activision Blizzard - GIGAZINE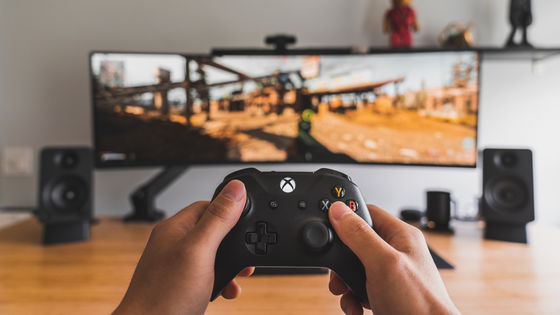 In January 2023, it was also revealed that the EU Fair Trade Commission plans to warn Microsoft about antitrust laws.

The EU is preparing an antitrust warning about Microsoft's 8 trillion yen acquisition of Activision Blizzard - GIGAZINE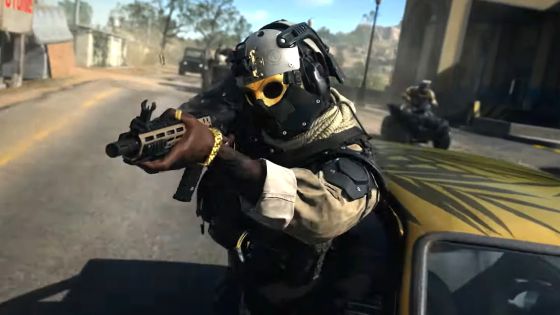 Microsoft insists that the acquisition of Activision Blizzard will not lead to a monopoly, so even if the acquisition is successful, Microsoft has said that it will continue to release Call of Duty on Playstation , but Nintendo and NVIDIA have newly added Xbox. announced that it has entered into a deal to provide games for

Microsoft's Brad Smith, along with Xbox chief Phil Spencer and Activision Blizzard CEO Bobby Kotik, are holding talks with European legislators about the acquisition. The meeting was also attended by PlayStation chief Jim Ryan, representatives from Google, NVIDIA, Valve, Electronic Arts, the European Games Developer Federation, as well as officials from six different regulatory agencies. matter.

After attending the conference, Smith held a press conference and reiterated that Sony's PlayStation brand is selling much better than Xbox, and the Acquisition of Activision Blizzard will not give Microsoft any power over Sony. I claimed. Microsoft has also sent a letter of inquiry to the UK Competition and Market Authority, ``Do you want to cancel Microsoft's acquisition of Activision Blizzard and solidify Sony's position and share in the game market?'' The company has often claimed that it is Sony that dominates the market.

And the company announced a new deal with Nintendo and NVIDIA to allow regulators to allow Microsoft's acquisition of Activision Blizzard.

The contract that Microsoft signed with Nintendo is to provide Call of Duty to Nintendo's game platform for 10 years. This is the same contract Spencer revealed in December 2022 .
We've now signed a binding 10- year contract to bring Xbox games to Nintendo's gamers. This is just part of our commitment to bring Xbox games and Activision titles like Call of Duty to more players on more platforms.pic.twitter.com/ JmO0hzw1BO

—Brad Smith (@BradSmi) February 21, 2023


Furthermore, when Microsoft's acquisition of Activision Blizzard is completed, a 10-year contract has been signed to provide Xbox games to GeForce NOW, a cloud game service provided by NVIDIA. ``This will resolve NVIDIA's concerns about Microsoft's acquisition of Activision Blizzard,'' Microsoft explained about the deal with NVIDIA.

We have signed a 10 year agreement with NVIDIA that will allow GeForce NOW players to stream Xbox PC games as well as Activision Blizzard PC titles, including COD, following the acquisition. We´re committed to bringing more games to more people – however they choose to play.

—Phil Spencer (@XboxP3) February 21, 2023


In addition, President Smith said on Twitter that Microsoft plans to provide Sony with the same contract as Nintendo and NVIDIA.

Our acquisition will bring Call of Duty to more gamers and more platforms than ever before. That's good for competition and good for consumers. Thank you @Nintendo . Any day @Sony wants to sit down and talk, we'll be happy to hammer out a 10-year deal for PlayStation as well. https://t.co/m1IQxdeo6n

— Brad Smith (@BradSmi) December 7, 2022
in Game, Posted by logu_ii