I actually installed an ultra-compact dishwasher 'SOLOTA' that can be used if there is an A4 size space Review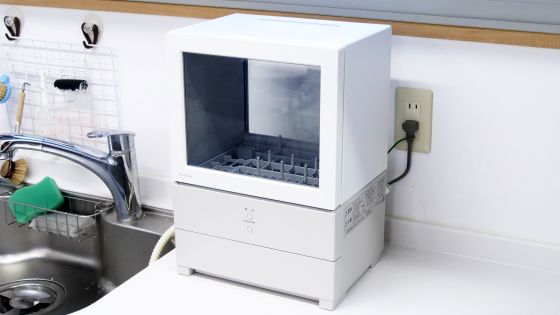 The SOLOTA dishwasher, which appeared in February 2023, is an ultra-compact design that can be installed on a floor area of about A4 size, and can be installed in a small kitchen where the installation of a dishwasher was previously abandoned. is. Since such SOLOTA came to the editorial department, I actually installed it in the kitchen following
the appearance check
.
Dishwasher-dryer NP-TML1 | Product List | Dishwasher-dryer (dishwasher) | Panasonic
https://panasonic.jp/dish/products/NP-TML1.html
The appearance of SOLOTA is checked in detail in the following article. This time, we will actually install SOLOTA and check its space-saving performance.
Dishwasher 'SOLOTA' photo review that can be placed in an ultra-small living kitchen without difficulty - GIGAZINE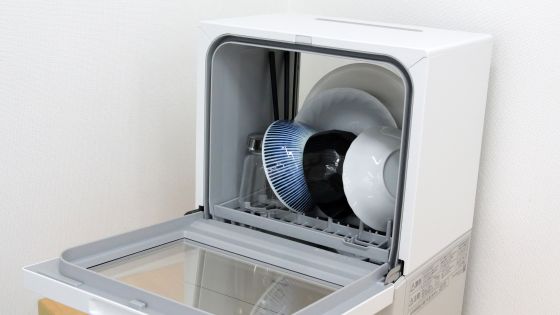 SOLOTA weighs 7.35 kg by actual measurement. With a weight that can be lifted by a woman using both hands, it can be installed by one person without any problems.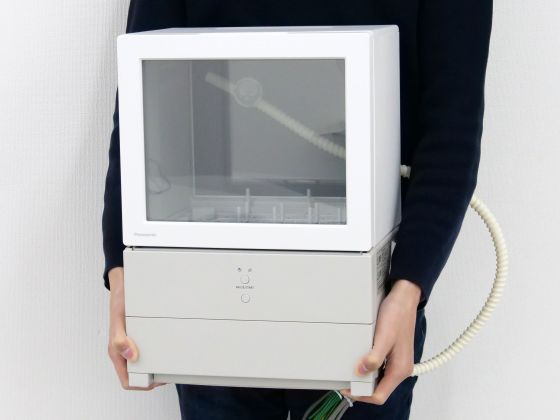 First of all, let's install it in the following kitchen space.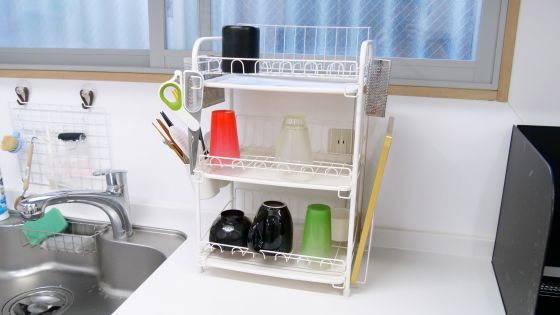 SOLOTA measures 310mm wide x 225mm deep x 435mm high. It takes up an area about the size of an A4 file.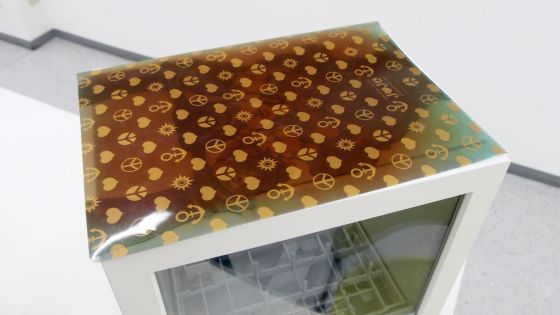 The manual says to keep a gap of 0.5 cm on the side, 0.5 cm on the back, and 5 cm on the top between the SOLOTA and the wall. In other words, SOLOTA can be installed anywhere 'where you can put an A4 file and have a space of 49 cm or more from the ground plane'.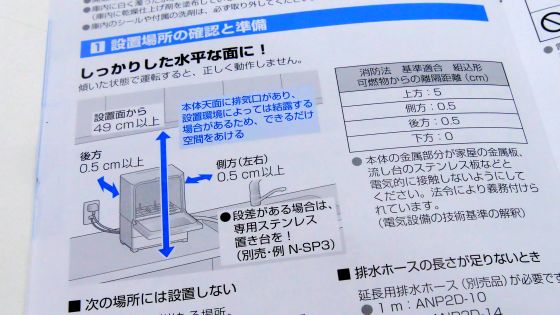 First, I placed an A4 file to check if SOLOTA can be installed. There is enough space.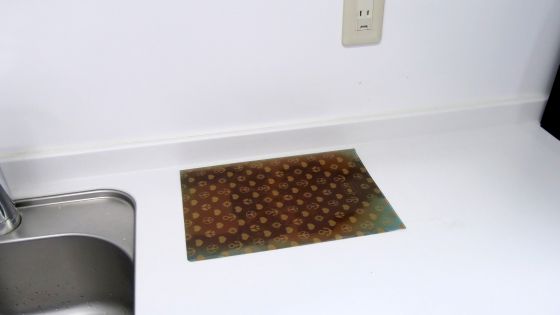 I installed SOLOTA because I was able to confirm that there was enough space.



Set the power cord and ground wire.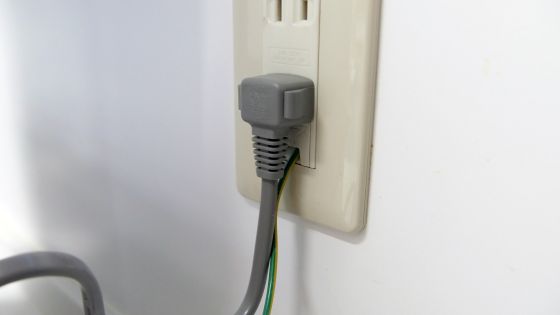 Extend the drain hose over the sink and secure it with a suction cup.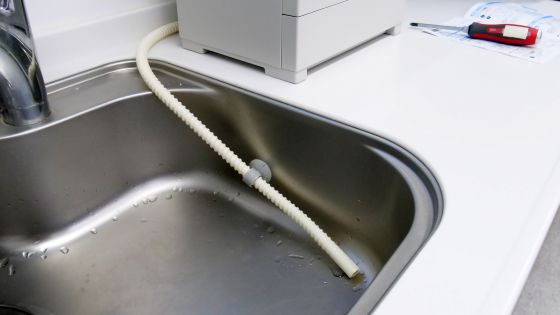 This completes the installation of SOLOTA. There is no need for construction work, and there are no complicated operations. It weighs only 7.35 kg, so it was pretty easy and quick to install.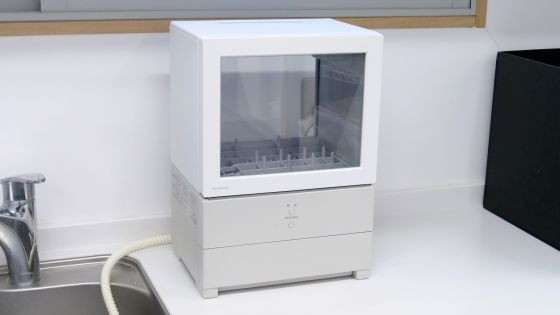 Next time I will install it in a slightly narrow kitchen space.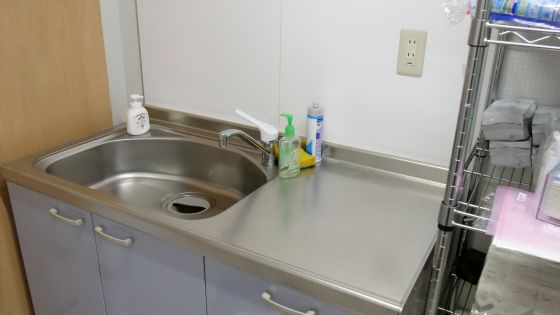 As a result of checking the space in the A4 file, there is no problem.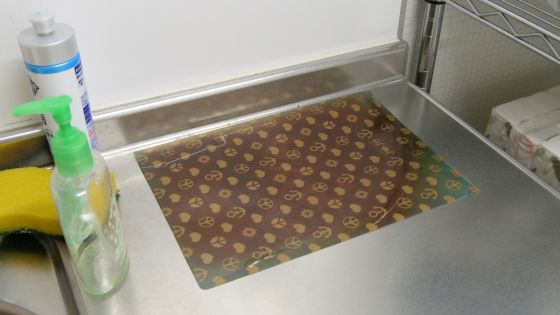 I was able to set it up easily. SOLOTA can be easily installed in a short time if you can place an A4 file and have a space of 49 cm or more from the ground surface, so when considering purchasing, check if there is space in the kitchen for placing an A4 file. Recommended.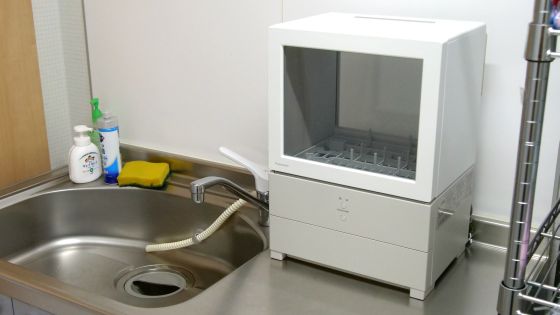 As mentioned above, SOLOTA has a very high space-saving performance, but I was wondering if it was able to achieve both space-saving performance and high cleaning performance, so I checked the cleaning performance in detail in the following article. I tried.

I tried to thoroughly verify whether the ultra-compact dishwasher 'SOLOTA' can achieve both space saving performance and cleaning performance - GIGAZINE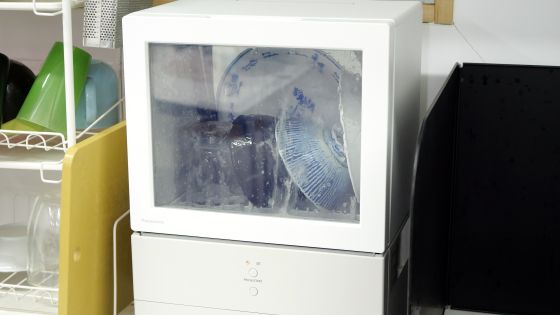 In addition, SOLOTA is sold at the Panasonic official shop for 37,620 yen including tax, and at the time of article creation, it is also available at Amazon.co.jp for 37,620 yen including tax.

Amazon | Panasonic Dishwasher White NP-TML1-W Tank Type Compact Type No Construction Required Dishwasher | Panasonic | Dishwasher Mail Order