I drank Starbucks' 'Sakura Milk with Sakura Strawberry Jelly' where you can feel the spring early with the gorgeous scent of Sakura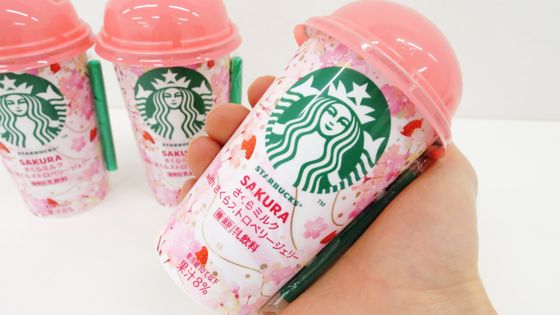 `` Sakura Milk with Sakura Strawberry Jelly '' will be available for a limited time from February 7, 2023 (Tuesday) in the chilled cup series where you can easily enjoy the taste of Starbucks at supermarkets and convenience stores. The scent of cherry blossoms, creamy milk, and cherry strawberry jelly, which has a pleasant texture, make it a perfect taste for the exciting spring, so I got it at a convenience store and drank it.

Sakura Milk with Sakura Strawberry Jelly | Starbucks® Chilled Cup

https://enjoystarbuckschilled.jp/sakura.html
Starbucks® Chilled Cup ``Sakura Milk with Sakura Strawberry Jelly'' New release for a limited time from Tuesday, February 7 | Starbucks Coffee Japan
https://www.starbucks.co.jp/press_release/pr2023-4820.php
"Sakura Milk with Sakura Strawberry Jelly" is marked by a bright cherry-colored cup and a package decorated with a cherry blossom illustration.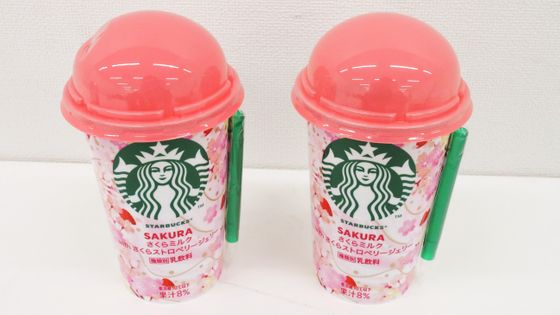 Ingredient names include raw milk, sugar, dairy products, strawberry juice, salt, flavoring, etc.



The calorie is 108kcal per 180g.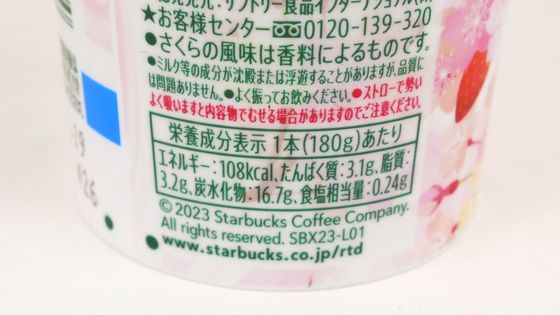 Since it was written 'Please shake well and drink', first shake the cup well.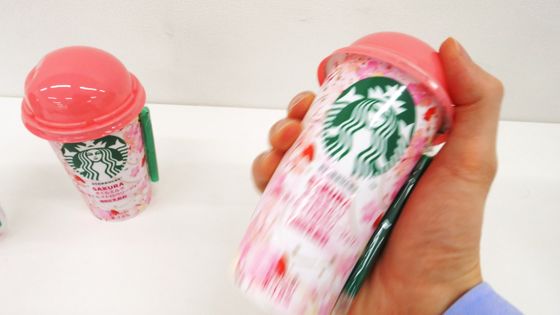 When you insert the included straw into the hole in the cup and drink it, the gorgeous scent of cherry blossoms and the gentle sweetness of the creamy milk spread in your mouth. In addition, the Sakura Strawberry Jelly that is inhaled with the drink has a bouncy texture and you can enjoy the faint strawberry flavor.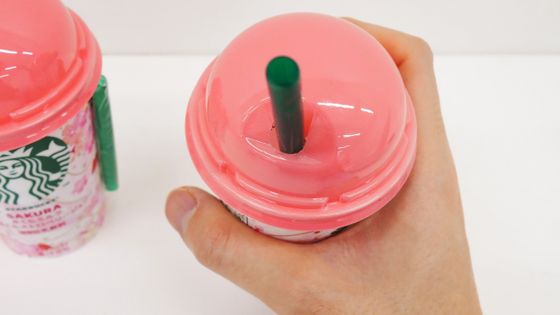 When I peeled off the film and transferred the contents to the glass, I was able to confirm that the jelly was floating in a faintly pink drink. It was finished in a chilled cup that makes you feel the arrival of spring, with a slightly modest sweetness and an impressive gorgeous scent.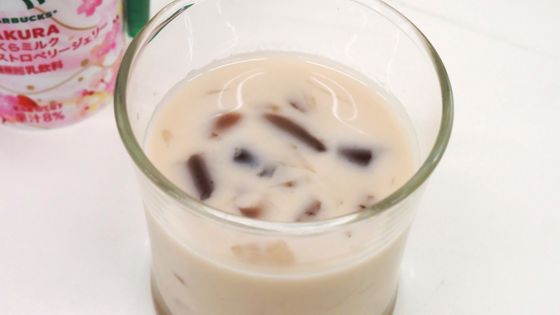 The suggested retail price of ``Sakura Milk with Sakura Strawberry Jelly'' is 237 yen including tax and can be purchased at convenience stores nationwide from Tuesday, February 7, 2023.