Chess.com Petitions to Dismiss Lawsuit by Hans Niemann Alleged Chess AI Fraud


Grandmaster Hans Niemann, who is
suspected of cheating using AI in
a chess tournament, conspired with Magnus Carlsen and the online chess platform Chess.com to put himself down and defame him. ),
Chess.com
petitioned the court to dismiss the lawsuit as ``There is no profit in Mr. Niemann's lawsuit, it is just a publicity act.''
Chess.com Says Hans Niemann's $100M Lawsuit is a 'Public Relations Stunt' in Motion to Dismiss
https://www.vice.com/en/article/k7b9en/chesscom-says-hans-niemanns-dollar100m-lawsuit-is-a-public-relations-stunt-in-motion-to-dismiss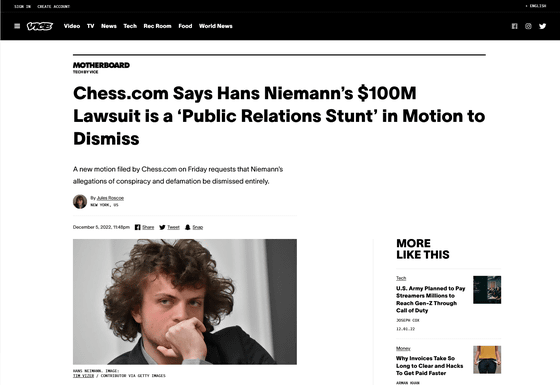 The following article summarizes how Mr. Niemann was suspected of fraud and the case in which Mr. Niemann sued Chess.com and Mr. Carlsen.


Hans Niemann, suspected of AI fraud in chess, fights back, sues Chess.com and Magnus Carlsen for $ 100 million - GIGAZINE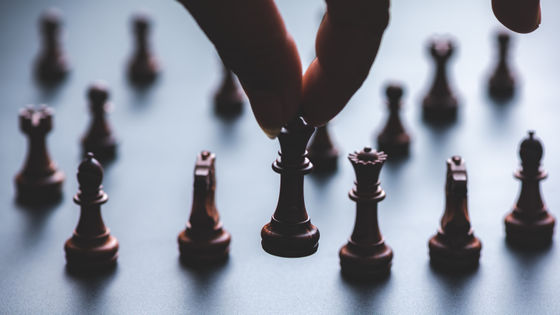 In a complaint filed on December 2, 2022, Chess.com gave Hans Niemann an opportunity to explain his wrongdoing, but rather made public Chess.com's private conduct. and claimed to have filed this lawsuit. On top of that, we are requesting dismissal that the lawsuit is so meritless that it can only be thought that it was raised as a public relations activity, and that the court should not allow this lawsuit to proceed.

In addition to Carlsen and Chess.com, who pointed out the suspicions, Mr. Niemann also sued Grandmaster Daniel Rensch, who is involved in Chess.com. I just wanted to raise the profile,' he said.

Chess.com's attorneys told news site Vice, ``As the allegations make clear, Chess.com believes Hans Niemann's allegations are without merit. We are filing a legal claim so that we can focus on growing chess for our fans inside.'

Niemann has not yet commented on the lawsuit.


in Note, Posted by logc_nt