Call to return to the company as necessary human resources and ineligible people were included in the dismissal of half of Twitter's employees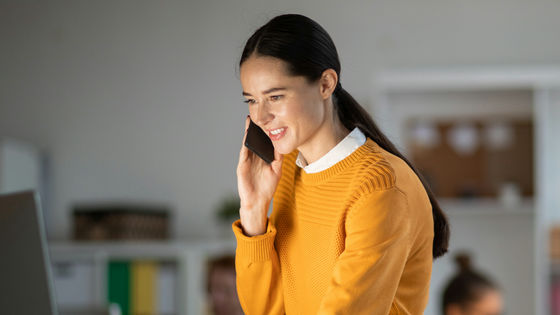 A layoff (temporary dismissal) was implemented on Twitter on November 4, 2022. It was a large-scale personnel reduction targeting half of all employees. A call is being made to return to the company, as it included people who were not laid off.

Twitter Now Asks Some Fired Workers to Please Come Back - Bloomberg

https://www.bloomberg.com/news/articles/2022-11-06/twitter-now-asks-some-fired-workers-to-please-come-back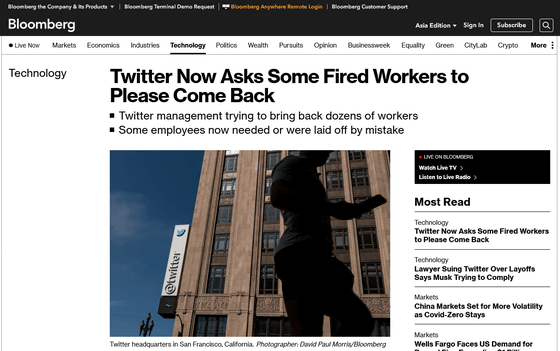 Twitter asks some laid off workers to come back, Bloomberg reports | Reuters
https://www.reuters.com/technology/twitter-asks-some-laid-off-workers-come-back-bloomberg-news-2022-11-06/

According to the news site Bloomberg, dozens of people are calling for Twitter to come back. It includes people who were dismissed before it was understood that they had the skills and experience necessary to realize Elon Musk's vision, and those who were mistakenly dismissed in the first place. .

Before Mr. Musk assumed the position of CEO, he had proposed a 75% reduction in personnel, and this policy was withdrawn. I was fired.

In this large-scale dismissal, personnel such as the communication team, content curation team, human rights team, and machine learning ethics team were dismissed, and some product managers and engineers were also dismissed. Considering corporate strategy, it has not been revealed what kind of person is receiving the call.

According to Mask CEO, Twitter was losing $ 4 million (about 588 million yen) a day, so there was no choice for large-scale personnel reduction. In addition, it seems that retirement allowance equivalent to three months' salary will be paid, which is more than 50% more than what is stipulated by law.

Regarding Twitter's reduction in force, unfortunately there is no choice when the company is losing over $4M/day.

Everyone exited was offered 3 months of severance, which is 50% more than legally required.

— Elon Musk (@elonmusk) November 4, 2022