Outdoor girls story 'Yuru Camp △' Animation 3rd production decision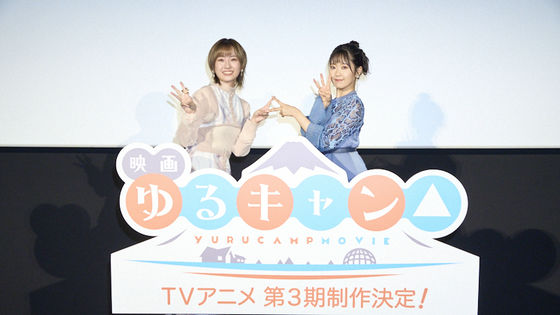 The production decision for the 3rd season of the anime ' Yuru Camp△ ', an 'outdoor girl story' centered on high school girls going camping, has been announced.

Anime 'Laid-Back Camp△' Portal Site

https://yurucamp.jp/
???? TV anime 'Yuru Camp △' ????
????⛺???? Phase 3 production decision????⛺????

Comments from the original author #Afro -sensei have also arrived!
Please look forward to the follow-up report! https://t.co/1oWazZEx9X # Yuru Camp pic.twitter.com/7cEvqD2Vn5

— Anime "Yurucamp △" series official [movie blockbuster now showing] (@yurucamp_anime) October 22, 2022
Thank you for the stage greeting of " #Yurucamp △"!
It won't be long before we can see everyone at the cinema! Please enjoy it until the end????

And the 3rd season of 'Yuru Camp△' has been decided????✨
It's still a loose and warm day. May you continue to deliver a lot of excitement and healing! (Nao Higashiyama) pic.twitter.com/YTdvdcd8pt

— Nao Higashiyama Official (@naobou_official) October 22, 2022


This was announced in the ' movie' Yuru Camp △ ' stage greeting the final ' held at Marunouchi Piccadilly Dolby Cinema, where Nadeshiko Kakamigahara, Yumiri Hanamori and Rin Shima were on stage.・Nao Higashiyama also showed great joy.

The congratulatory illustrations and comments received from the original author Afro are as follows.

Thank you for confirming the 3rd season of Yurucamp.
I never thought I would be able to do the 1st, short, 2nd, and movie, and then the 3rd season.
I'm looking forward to the start of the broadcast because I heard that there is also a talk about my personal favorite Death Road this season.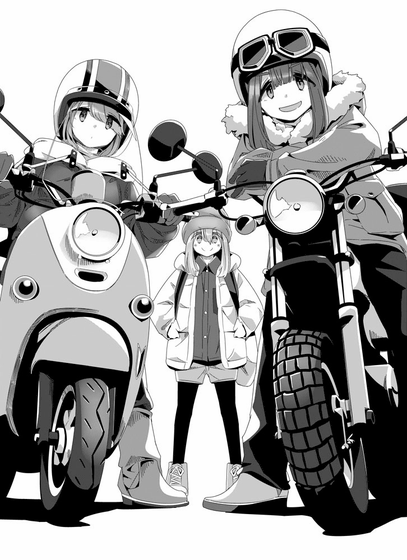 ©あfろ・芳文社/野外活動委員会

During the stage greeting, a video message from Tomoyo Kurosawa, who plays Ayano Toki, was shown.

Greetings from the cast at the end of the stage greeting are as follows.

Yumiri Hanamori:
I was talking about how it's already been five years since the dubbing of the anime, but somewhere I'm always in touch with Nadeshiko, and I feel that it's a role that will be close to my acting life. I hope that it will be a warm work that can stay close to everyone's lives for a long time. "

Nao Higashiyama:
I think that the 3rd term is because I was loved by many people and was able to share my daily life. I am really happy to be able to go see new scenery. We are also doing new activities in collaborations such as mystery-solving games and apps, so I hope you enjoy it.

The movie 'Yuru Camp △' is being screened until October 27, 2022 (Thursday).


in Anime, Posted by logc_nt