A huge 'penis sculpture' is discovered from the ruins of ancient Rome, the largest ever as an ancient Roman penis sculpture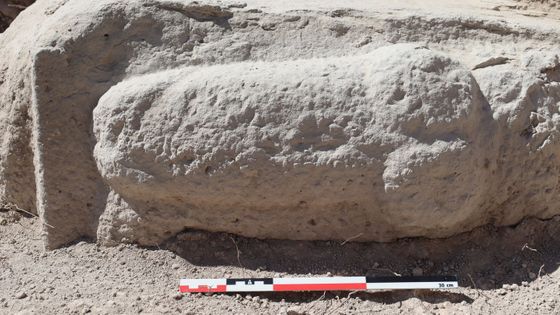 A `` stone penis (phallus) sculpture '' with a length of about 46 cm was discovered from the ancient Roman ruins in the
province of Cordoba
, Spain. The penis is an important symbol in ancient Roman culture, and many penises left as sculptures have been discovered, but it is said that such a huge one is rare.
Hallada en Córdoba una de las mayores esculturas fálicas del mundo romano | Cultura | EL PAÍS
https://elpais.com/cultura/2022-08-24/hallada-en-cordoba-una-de-las-mayores-esculturas-falicas-del-mundo-romano.html
Ancient Roman penis sculpture could be the largest of its kind ever discovered | Live Science
https://www.livescience.com/usually-large-roman-penis-sculpture
In August 2022, the Nueva Carteya Historical Museum, which is excavating ancient Roman ruins in the town of El Higuerón in the state of Cordoba, said on its official Facebook account that ``a huge stone penis sculpture was found''. reported.
Looking at the photo attached to the Facebook post below, you can clearly see the shape of the penis turned sideways. The penis sculpture is about 46 cm long, so you can see the size better than the 30 cm long ruler at the bottom of the photo.
El Higueron is said to have been built by the
Iberians
in the 4th century BC, and was invaded by the ancient Roman Empire in 206 BC. It is speculated that the excavation survey this time was about a building built by the Romans, and that the sculpture of the penis was displayed at the base of the tower.
The penis was an important symbol in ancient Roman culture, and was considered to be a symbol of good luck and to ward off evil. As a result, penises were often carved around building exteriors, windows, and doors, and were sometimes used as motifs for meeting places where people interacted. ``In Roman psychology, places where people naturally interacted were particularly vulnerable to supernatural danger,'' says Adam Parker, a doctoral student at
The Open University
in England.
says
.
In fact, an ``exquisite ancient Roman penis pendant'' discovered in Kent, England in June 2022 is believed to have been worn to ward off the effects of the ``evil eye'', a symbol of bad luck. increase.
Ancient Roman 'elaborate penis pendant' can be found - GIGAZINE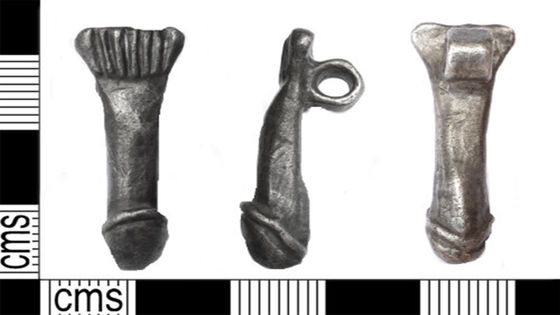 However, the sculpture of the penis discovered this time is very large with a length of about 46 cm, and it is said that there is a possibility that it is the largest penis sculpture ever in ancient Rome. ``This is an extraordinary size,'' said Andrés Roldán Díaz, director of the Nueva Carteya Historical Museum. ``We are currently investigating whether anything of the same size has been found in the past.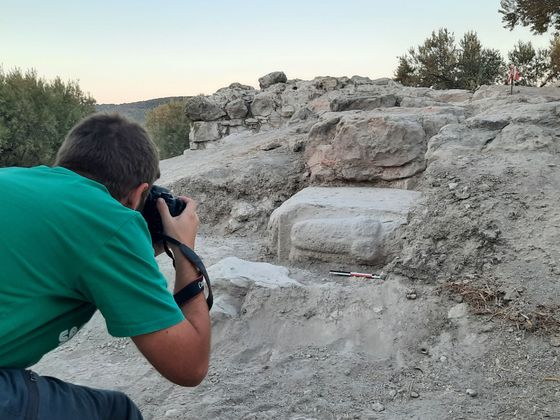 in Note, Posted by log1h_ik