Microsoft's 'military HoloLens' passed the actual battle test and decided to start delivery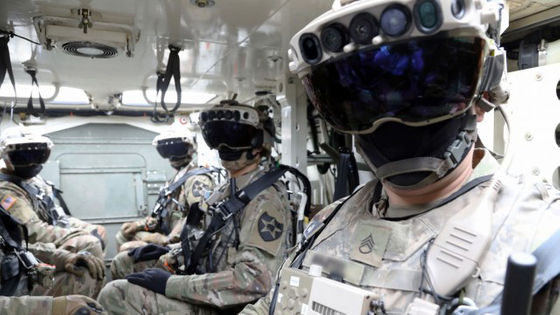 by US Army

It was reported that Microsoft's mixed reality headset ' HoloLens ' customized for military use showed good results in tests in actual combat, and permission to start delivery was granted.

Microsoft Combat Goggles Win First US Army Approval for Delivery - Bloomberg
https://www.bloomberg.com/news/articles/2022-09-01/microsoft-combat-goggles-win-first-us-army-approval-for-delivery

US Army to Receive First HoloLens Headsets From Microsoft - Thurrott.com
https://www.thurrott.com/hardware/271882/us-army-to-receive-first-hololens-headsets

Bloomberg reported on September 2, 2022, ``U.S. Army Assistant Secretary for Procurement Douglas Bush has authorized the start of acceptance of some of the 5,000 goggles,'' Microsoft remodeled HoloLens for the Army. combat goggles have shown positive results in field tests. Reportedly, the official adoption of Microsoft's combat goggles was decided in August.

In 2018, Microsoft signed a contract with the military to develop combat goggles for the U.S. Army. 400 billion yen) has been decided . As the first batch, 5,000 units were delivered to the U.S. military, but as of January 2022, they have received a negative evaluation that they have not reached practical use, and the delivery plan has been put on hold. I was.

``Military Hololens'' contracted by Microsoft for a maximum of 2.5 trillion yen will not reach a practical level in 3 years of development - GIGAZINE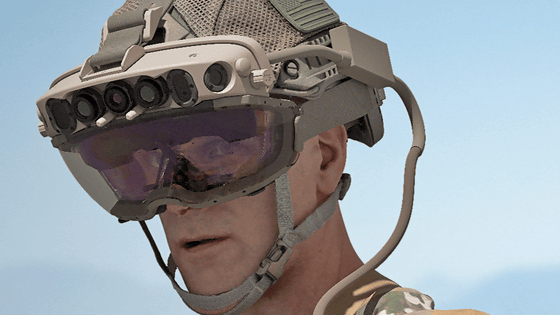 Since then, based on the results of tests conducted so far, the U.S. military has 'allowed a period of time to correct deficiencies and is adjusting its deployment plans to units that focus on training activities,' the military said. the spokesperson said.

Combat goggles deployed in the US military are equipped with an Integrated Visual Augmentation System (IVAS) , and are said to have a function for commanders to project information onto the soldier's visor and a night vision function. increase.

A formal report of the test results is due in October, but based on the test results and the draft report, Bush said, 'The Army is confident that the program will be successful.' .