'Nomu Soft Cream Shine Muscat Flavor' with high reproducibility of Muscat flavored soft cream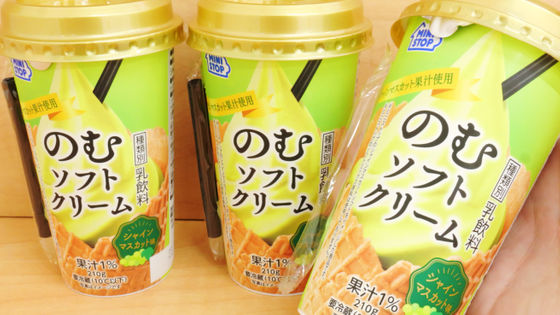 From August 16, 2022 (Tuesday), `` Nomu Soft Cream Shine Muscat Flavor '', which is a drink of ``
Shine Muscat Soft
'', which appeared in the summer of 2021 and was a big hit, will be added to Ministop's original drink lineup. increase. A luxurious drink using 100% domestic Shine Muscat juice is said to be able to enjoy a collaboration between the refreshing sourness of fresh Shine Muscat and the sweetness of milk that expresses soft cream, so I actually tried it.
Nomu Soft Cream Shine Muscat Flavor 210g | Product Information | Ministop
https://www.ministop.co.jp/syohin/products/detail034314.html
Arrived at Ministop.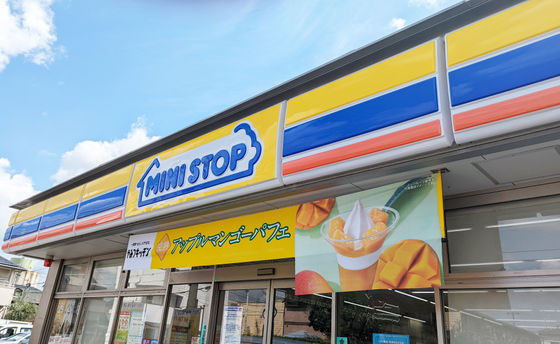 That's why I bought 'Nomu Soft Cream Shine Muscat Flavor' and came back.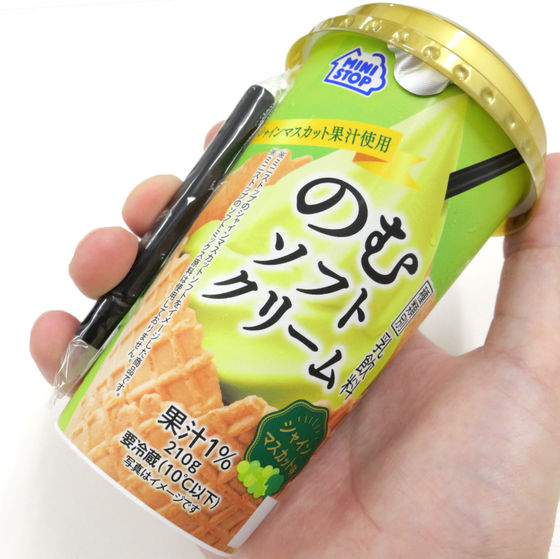 In the raw material column, 'sugar', '
creaming powder
', 'vegetable oil', 'dairy products', 'grape juice', etc. were listed. In addition, fruit juice is 1%.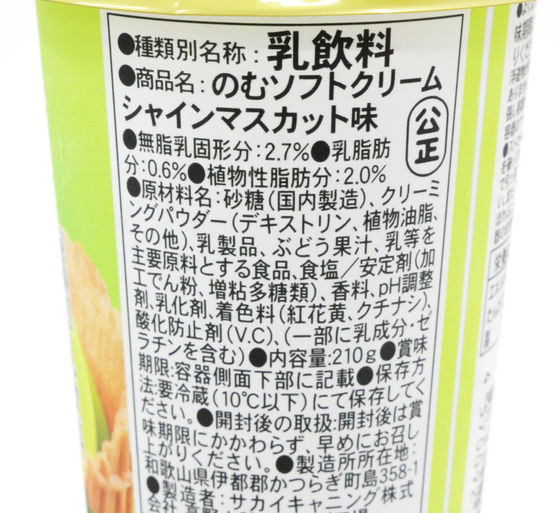 The calorie is 203kcal per 210g.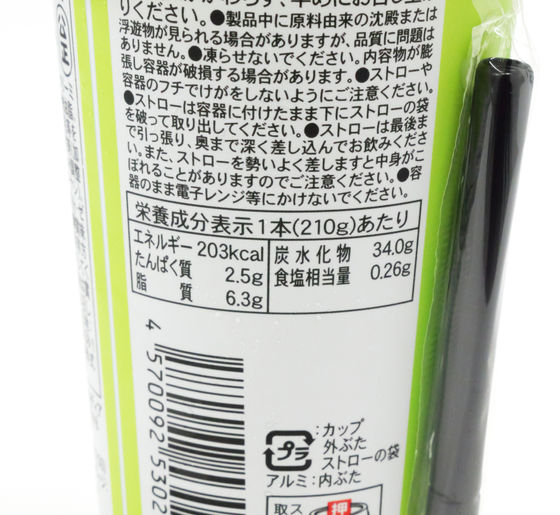 When you take a sip, the gentle sweetness of milk and the aroma of muscat spread in your mouth. Muscat's flavor has an impression that it is a little too complicated, but there is no sharp acidity of fruit or astringency of Muscat, and the reproducibility of 'Muscat-flavored soft cream' is very high.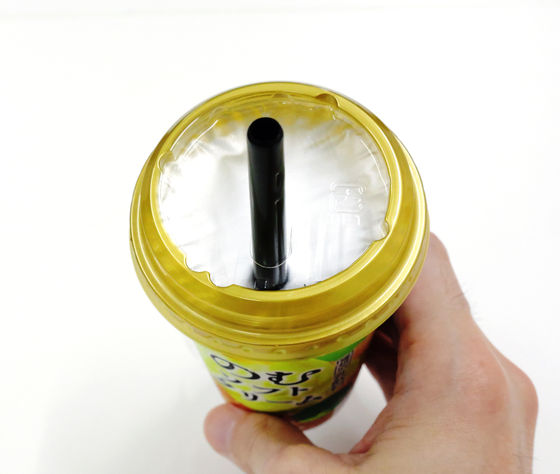 `` Nomu Soft Cream Shine Muscat Flavor '' will be available for purchase at Ministop nationwide from Tuesday, August 16, 2022, and the price is 181 yen including tax for takeout and 184 yen including tax for eat-in.