A 366-year-old treasure can be found crunchy from a sunken ship in the Bahamas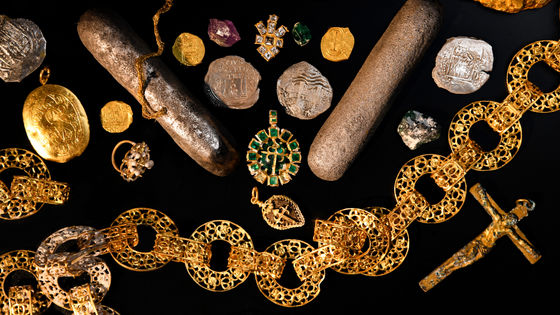 by Brendan Chavez / Allen Exploration

In 1656, gold coins, silver ingots, jewels, and pendants worn by knights were recovered from a Spanish shipwreck that sank in the sea about 70 kilometers off the Bahamas. These cultural properties, which have more valuable material value than their physical value, are permanently stored in the Bahamas Museum, which opened on August 8, 2022, and are open to the public.

Maravillas | Bahamas Maritime Museum

https://www.bahamasmaritimemuseum.com/maravillas
The Race to Preserve Treasures From the 'Nuestra Señora de las Maravillas' Shipwreck in the Bahamas | History | Smithsonian Magazine
https://www.smithsonianmag.com/history/inside-the-race-to-preserve-treasures-from-a-legendary-17th-century-shipwreck-in-the-bahamas-180980492/
Treasure trove of gold and jewels recovered from a 366-year-old shipwreck in the Bahamas | Live Science
https://www.livescience.com/bahamas-shipwreck-gold-jewels
The target of the salvage project this time is the Spanish galleon Nuestra Señora de las Maravillas ('Our Lady of Wonders' in Spanish), which sank on January 4, 1656. The Maravillas, which was carrying the treasures of King
Felipe IV
from the New World Americas to Spain, failed to steer and collided with another ship in the fleet and sank in just 30 minutes. Of the 650 sailors on board, only 45 survived, most of them either sinking in the night or being eaten by sharks.
The Maravillas also carried silver nuggets salvaged from another ship that sank in 1654, so part of the cargo suffered two shipwrecks.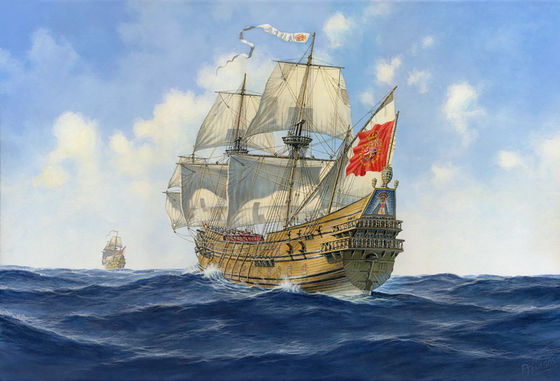 by Allen Exploration

The Maravillas, which sank off the coast of the Bahamas in this way, was often the target of looting because it was famous as a sunken ship full of treasure, and most of the cargo was looted between 1656 and the early 1990s. .

In order to protect the remaining relics, the salvage company Allen Exploration, led by Mr. Carl Allen, who is famous for searching for historic shipwrecks, has worked with the Bahamian government to lift the cargo. 'Maravillas is an icon in the Bahamas' maritime history,' Allen said in a statement.

A team of Allen Exploration and archaeologists, who spent two years searching for sunken ships and raising cargo, discovered gold and silver coins, gems such as emeralds and amethysts, and 75 pounds (about 43 kg) of silver. It is believed that these were illegal contraband items not approved by the Spanish royal family.

In addition, personal belongings such as glass wine bottles, silver sword hilts, pearl rings, and pendants worn by knights have been found, as well as ship equipment, tableware, pipes and tobacco, which belonged to the sailors of the time. Items that give a glimpse of life were also raised.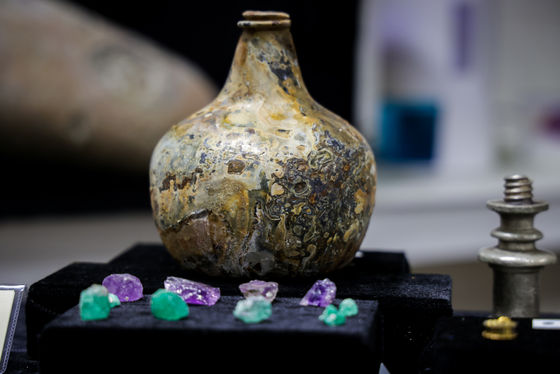 by Brendan Chavez / Allen Exploration

Most notable is the gold filigree chain, which weighs about 2 pounds (about 900g) and is 6 feet (about 1.8m) long. Since similar ornaments are drawn in the
portrait of
Felipe IV, it is speculated that this item was also made at the request of the royal family.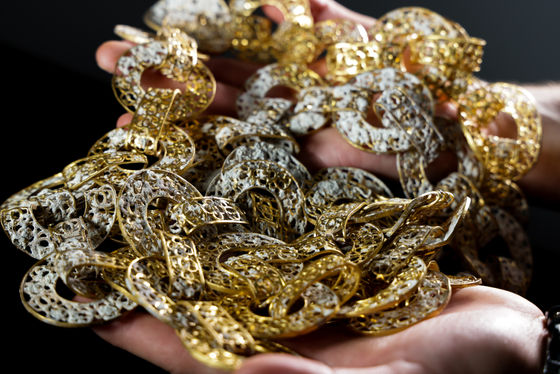 by Nathaniel Harrington / Allen Exploration

Four artifacts belonging to the Knights of the Order of
Santiago
, including three jeweled pendants, were also found. One of these, this gold and
Bezoar stone
pendant, bears the
Cross of St. James
, with a wavy border pattern worn by
pilgrims on the Camino de Santiago de Compostela
as a testament to it. It is said that it imitates a scallop shell.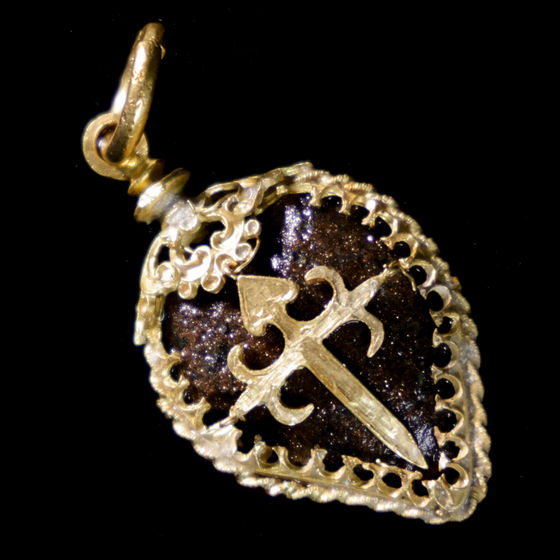 by Nathaniel Harrington / Allen Exploration

Also special is the silver sword hilt, said to have belonged to a soldier named Don Martin de Aranda y Gusmán, in that it has an identifiable owner.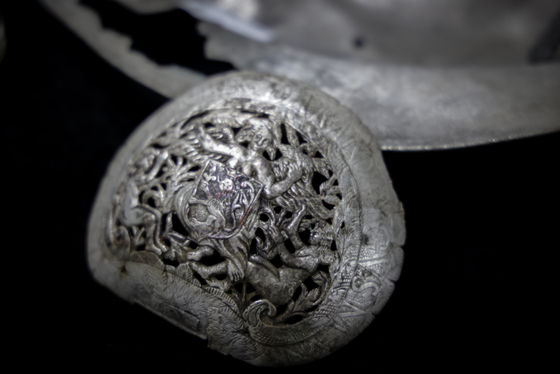 by Brendan Chavez / Allen Exploration

These treasures are on display at the Bahamas Maritime Museum, which opened on August 8, 2022. Also, Mr. Allen, who has found 18 shipwrecks in the Bahamas so far, plans to search for the poop part of the Maravillas that has not been found yet.

in Ride, Posted by log1l_ks