[Old News] Former Prime Minister Shinzo Abe dies and is shot during a speech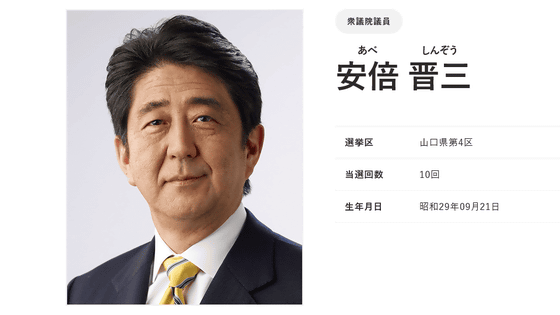 Shinzo Abe
, a former Prime Minister and member of the House of Representatives, has passed away. I was 67 years old. Mr. Abe was injured after being shot from behind while giving a speech in front of Kintetsu Yamato-Saidaiji Station in Nara City this morning. I was taken to Nara Medical University Hospital in Kashihara City, Nara Prefecture for treatment.
Member of the House of Representatives Shinzo Abe Official Website
https://www.s-abe.or.jp/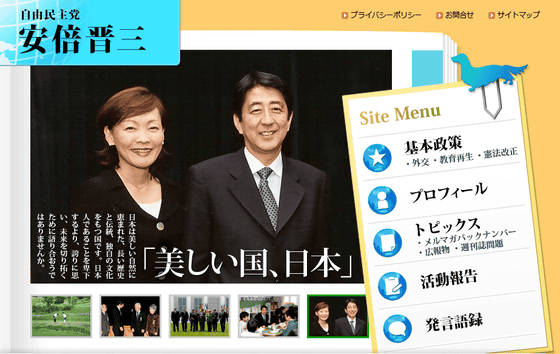 Prime Minister Shinzo Abe | 4th Abe 2nd Remodeling Cabinet Ministers List | Prime Minister Abe (98th) | Prime Minister's Office Homepage

https://www.kantei.go.jp/jp/98_abe/meibo/daijin/abe_shinzo.html
Member of the House of Representatives Shinzo Abe | Member | Liberal Democratic Party
https://www.jimin.jp/member/100360.html
Former Prime Minister Shinzo Abe was attacked during the speech and was shot by a serious unconscious person or a shotgun --GIGAZINE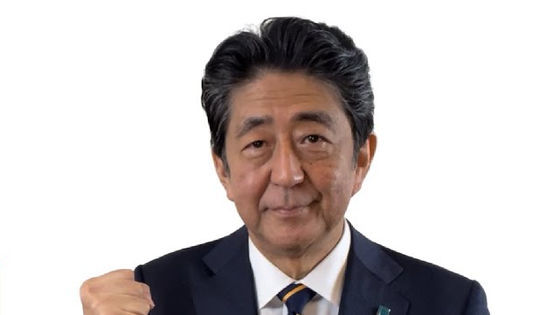 Mr. Abe was born on September 21, 1954 (Showa 29) as the second son of Shintaro Abe, who was a reporter for the Mainichi Newspapers at the time, and Yoko Kishi, the eldest daughter of Nobusuke Kishi, who was a member of the House of Representatives. Born in Tokyo. Shintaro retired to become a secretary when Mr. Kishi became Minister for Foreign Affairs in 1956, and when the Kishi Cabinet was born in 1957, he was elected for the first time in the 1958 House of Representatives election. In addition to serving as Minister for Foreign Affairs from 1982 to 1986, he was the chairman of the political investigation (1979-1981), the chairman of the general affairs (1986-1987), and the secretary-general (1987-1989). I have served.

After graduating from the Department of Political Science, Faculty of Law, Seikei University, Mr. Abe worked at Kobe Steel and has been Shintaro's secretary since 1982. Shintaro was an influential person who was repeatedly named as the 'next prime minister', but died in 1991. Mr. Abe was elected for the first time in 1993 in the form of inheriting the ground. After serving as Secretary-General from 2003 to 2004 and Chief Cabinet Secretary from 2005 to 2006, he became the 90th Prime Minister in 2006. He was the first Prime Minister to be born after the war, and he was appointed as the youngest Prime Minister after the war, when he was 52 years old, less than Kakuei Tanaka's 54 years old.

In September 2007, Mr. Abe
announced that he would resign as Prime Minister and the President of the Liberal Democratic Party
, following the continued difficulties such as
the death of Minister of Agriculture, Forestry and Fisheries Toshikatsu Matsuoka
, who had various suspicions, and the defeat in the Upper House election.
After that, when he became Prime Minister again in 2012, he ran the longest administration in the history of constitutionalism for about 7 years and 8 months.
Prime Minister Abe announced his resignation due to poor physical condition, and the curtain was set on the longest administration in history that lasted for nearly eight years --GIGAZINE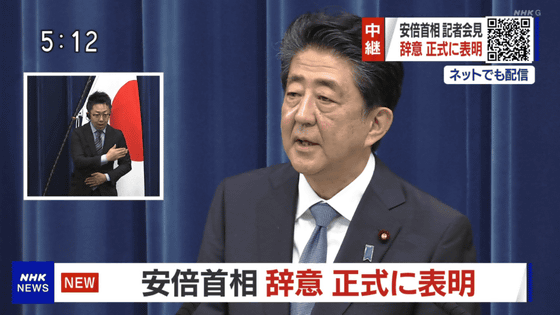 According to a press conference at Nara Medical University Hospital, Mr. Abe died at 17:03.

In addition, the bullet that entered the body was not found during the surgery. The amount of blood transfusion was '100 units' (= 14ℓ).

Following the death of Mr. Abe, the Liberal Democratic Party Headquarters decided to proceed with the election campaign on the final day of the Upper House election, 'with a firm determination not to succumb to violence, taking into account the circumstances of each region.'


The Liberal Democratic Party Headquarters has issued a notification to the candidates and prefectural federations regarding the activities on the final day. pic.twitter.com/Rw42qE8byE

— Liberal Democratic Party Public Relations (@jimin_koho) July 8, 2022
in Note, Posted by logc_nt