Bitcoin reserve of 'Terra (LUNA)' which fell by 99.99% is missing, suspicious person appears at the founder's home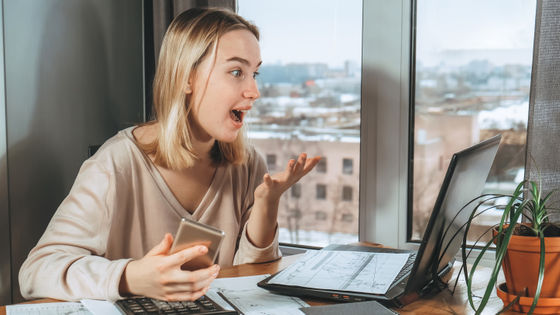 Depeg (the collapse of the dollar link) occurred in the virtual currency ' Terra (LUNA) ' whose value was said to be linked to the dollar on a one-to-one basis, and TerraUSD (UST), which was linked to the LUNA, also fell by 99.99%. It turned out that Bitcoin, which was held by a LUNA affiliate for collateral, was transferred to an account of unknown owner and disappeared due to a problem that became virtually worthless. Do Kwon , a Korean cryptocurrency developer who is the founder of LUNA and the CEO of the LUNA operating company, is who the home is, while many investors are losing money due to the collapse of LUNA and even postings suggesting suicide are scattered. It is reported that he requested the police for personal protection in response to his visit.

Over $ 1.2 billion in bitcoin reserves remains unaccounted for by Luna Foundation Guard
https://www.theblockcrypto.com/post/146840/luna-foundation-guard-lfg-bitcoin-reserves-unaccounted

What happened to the $ 3.5 billion Terra reserve? Elliptic follows the bitcoin
https://www.elliptic.co/blog/what-happened-to-the-3.5-billion-terra-reserve-elliptic-follows-the-bitcoins

'The Guilt Is Unbearable': UST-Luna Investors Discuss the 99.99% Crypto Crash
https://www.vice.com/en/article/4awjd9/the-guilt-is-unbearable-ust-luna-investors-discuss-the-9999-crypto-crash

On May 9, 2022, the stablecoin TerraUSD (UST), which was backed by LUNA, fell sharply, triggered by the divergence of the asset value of the virtual currency LUNA from the dollar. At the time of writing the article, the market price of UST is 0.000247 dollars (about 0.032 yen) and the rate of decline is 100%, that is, the value is virtually zero.

What happened to the virtual currency 'Terra (LUNA)' whose price dropped by 99.99% --GIGAZINE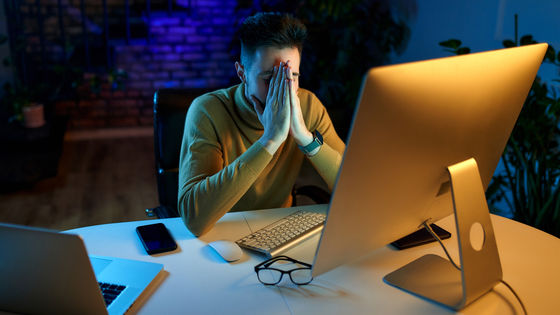 To avoid this situation, the non-profit organization Luna Foundation Guard (LFG), which was established to support LUNA, bought up to $ 10 billion (about 1.3 trillion yen) of virtual currency including Bitcoin as a reserve. We have announced plans to put it in, and between January and May 2022, we purchased Bitcoin at the rate of 3.5 billion dollars (about 452 billion yen) worth 80,394 BTC.

And on May 9, when LUNA began to fall, LFG said, 'To protect the pegs of TerraUSD, we will lend 750 million dollars (about 96.8 billion yen) worth of Bitcoin to companies that are trading OTC . I will do it. ' Kwon has stated that this use of Bitcoin will be 'used for transactions (to protect the value of LUNA)'.

to clarify, the bitcoin will be used to trade, but the stronger intent is to signal peg strength to the market as capitulation sentiment has set in.

LFG is long bitcoin

— Do Kwon ???? (@stablekwon) May 9, 2022


According to Elliptic, which handles cryptocurrency-related news, on the same day as the above announcement, $ 750 million worth of $ 750 million worth of 22,189 BTC was sent from LFG's Bitcoin address to the new address, and another 900 million on the same day. It is said that 30,000 BTC worth 30 million dollars (about 120 billion yen) was remitted .

This total of 52,189 BTC was sent to the account of the US cryptocurrency exchange Gemini in multiple times a few hours later, but it has not been tracked since then and was used to support the value of LUNA. I don't know if it was.

As a result, 28,205 BTC was left in the LFG account, but the rest was fully remitted to the cryptocurrency exchange Binance account on May 10. Therefore, the balance of the wallet published by LFG is zero at the time of writing the article.

Below is the new LFG $ BTC wallet address: https://t.co/9t0NX3VEMI

Last clip with drawn by the LFG was ~ 37K BTC. Similar to the last deployment, it has been loaned to MMs.

Very little of the recent clip has been spent but is currently being used to buy $ UST .

Updates coming.

— LFG | Luna Foundation Guard (@LFG_org) May 9, 2022


According to cryptographer Mika Honkasalo, LFG may have sold Bitcoin to strengthen TerraUSD's pegs, but it may have been reserved for other uses. .. In other words, we don't know what Bitcoin was used for. From this, Honkasalo commented, 'It's strange that there is no clear accounting to explain what happened to these funds.'

In addition to these moves, LFG is seeking additional funding of over $ 1 billion in the name of strengthening Stablecoin's pegs, but since it has not announced anything at the time of writing the article, It is speculated that there is no prospect of raising funds.

The cryptocurrency industry and investors who have lost a lot of money due to the collapse of the LUNA ecosystem, which is said to have been worth 30 billion dollars (about 3.8 trillion yen) overnight, are making sad voices. increase. 'Everyone is in survival mode and it's a pond of blood,' said Santiago Santos, a prominent DeFi project investor. In addition, a post was posted on the LUNA subreddit on the online bulletin board Reddit saying, 'I have lost my retirement savings and am thinking of committing suicide.'

According to the IT news site Motherboard, LUNA developer Kwon has ridiculed economists who criticized LUNA as 'poor' and said, '95% of cryptocurrencies will die, but cryptocurrencies Seeing death is also a quaint entertainment, 'he said , and is known for his controversial remarks.

MONEY TODAY, a Korean economic media, reported on May 13 that 'The Seoul Seongdong Police Station visited Mr. Kwon's home the day before and rang the doorbell. Kwon's spouse has requested police for emergency personal protection. '

'Police are investigating a report that an unknown person visited the home of Terraform Labs CEO Kwon Do-hyung and rang the doorbell. CEO Kwon's spouse requested the police to designate a person for emergency personal protection.'

Not cool https://t.co/vQ6RfiauBE

— Laura Shin (@laurashin) May 13, 2022