'MOW PRIME cookie & cream' tasting review that goes well with cookie that crumbles and thick ice cream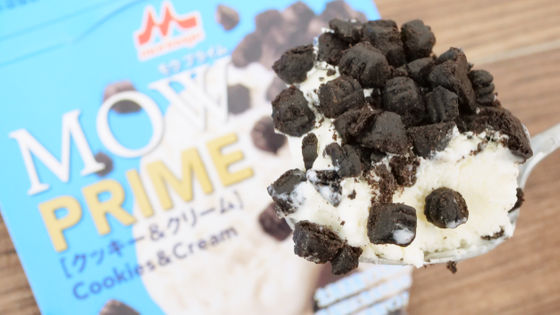 Among Morinaga Milk Industry's ice cream '
MOW
', '
MOW PRIME
' is a series that combines ice cream that pursues the deliciousness of milk and carefully selected ingredients with a texture. '
MOW PRIME Cookies & Cream
' using newly selected Hokkaido mascarpone appeared on April 18, 2022, so I actually tried it.
'MOW PRIME Cookies & Cream' will be released on April 18th (Monday) | News Release | Morinaga Milk Industry Co., Ltd.
https://www.morinagamilk.co.jp/release/newsentry-3897.html
This is the 'MOW PRIME cookie & cream' package.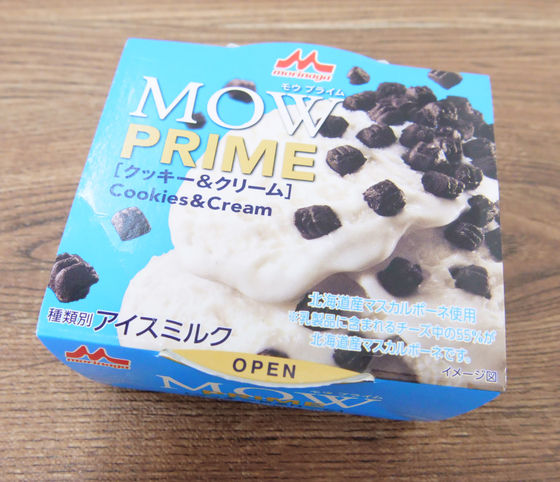 Dairy products, cookies, sweetened egg yolks, etc. are used as raw materials.




Calories are 204 kcal per cup.




First, open the paper package that wraps the cup.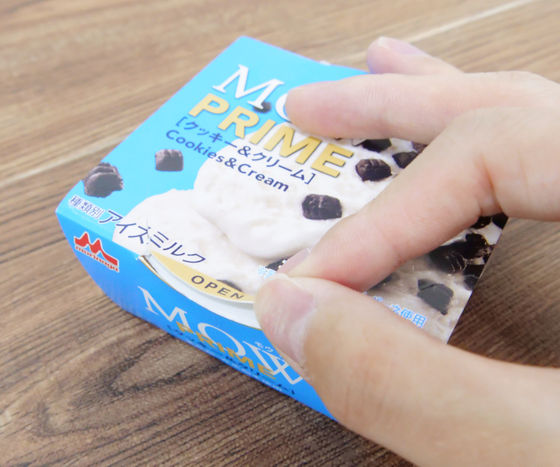 When I opened the lid of the cup, I found ice cream with plenty of cookie. It has a simple structure with cookies placed on pure white smooth ice cream.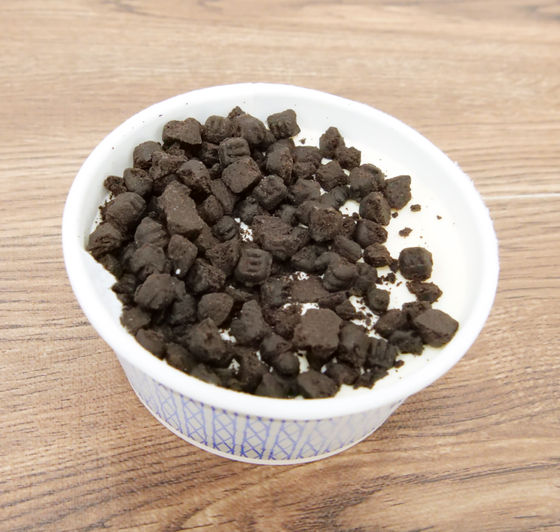 The texture of the cookie is slightly moist and soft enough to crumble, and it feels like a gateau chocolate. It is not something that you can feel the sweetness with a single bite, but a modest sweetness that makes you feel the sweetness gradually while you are chewing. I feel a little salty. On the other hand, the ice cream part has a strong sweetness and vanilla scent, so it is well-balanced with cookies.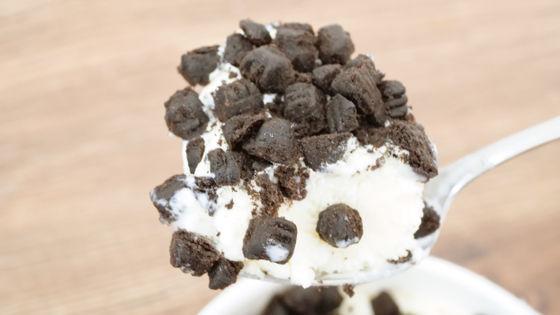 The price of 'MOW PRIME Cookies & Cream' is 180 yen excluding tax. It has been on sale nationwide since April 18, 2022.