I drank 'Drinking MOW Vanilla' in which the gentle vanilla sweetness of ice cream 'MOW' was reproduced with a drink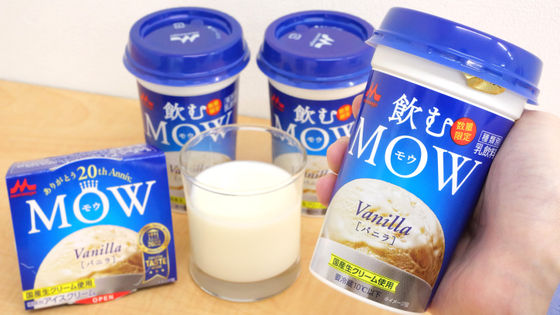 From May 16, 2023 (Tuesday), Morinaga Milk Industry has released `` Drinking MOW Vanilla '', which is a chilled cup drink of the company's ice cream series ``
MOW
''. It is said that it is a drink that enhances the natural taste of the material and spreads the scent of rich milk and vanilla, so I actually tried it.
Drinking MOW Vanilla | MOW Ice Cream
https://mow-ice.jp/lineup/mowdrink.html
Drinking MOW vanilla package looks like this.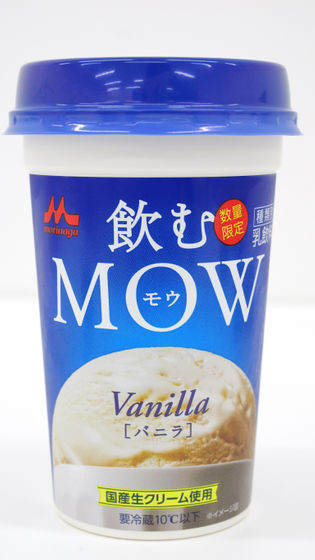 Dairy products, starch syrup, caramel syrup, etc. are used as raw materials.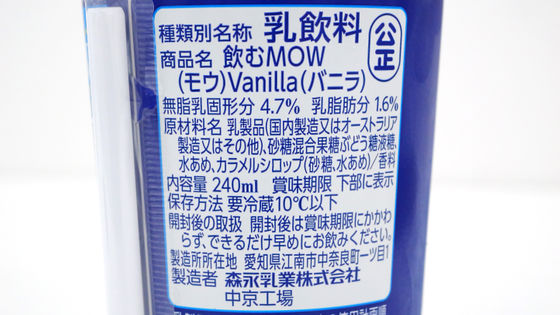 The calorie is 157 kcal per bottle (240 ml).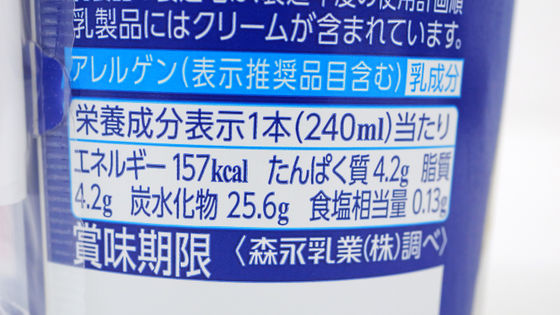 Drinking MOW Vanilla's outer lid has a slot for a straw.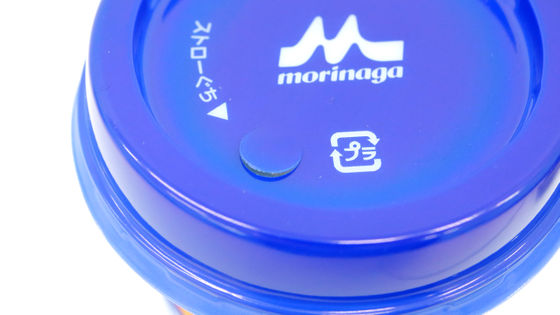 You can drink a drink by passing a straw through the inner lid as it is.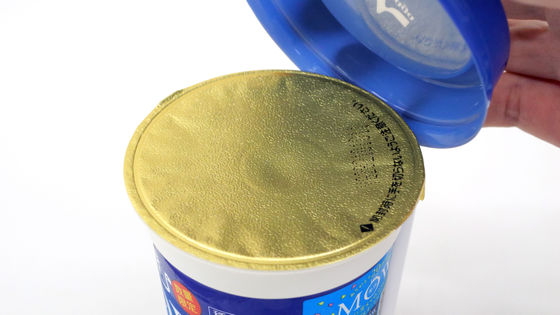 When I open the inner lid, it looks like this.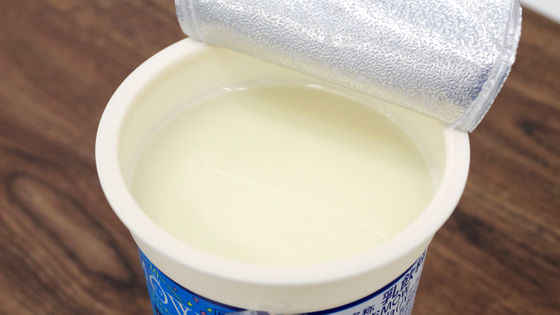 When you pour it into a glass, it looks like this.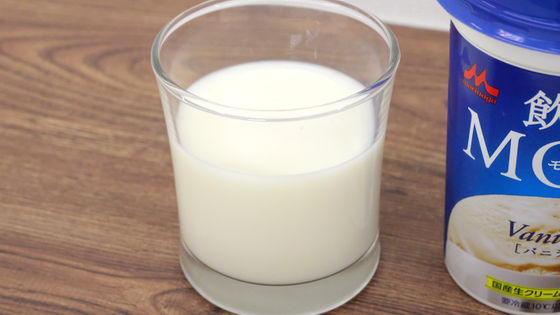 When you drink it, you can feel the rich flavor of vanilla and the sweetness of milk as soon as you put it in your mouth. It was a very satisfying drink that you can feel the original gentle vanilla sweetness of the material, similar to MOW of ice cream.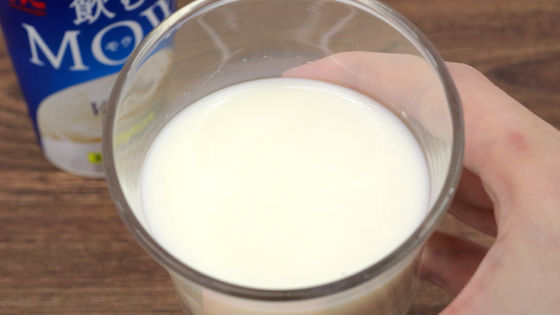 Drinking MOW After drinking vanilla, I ate ice cream MOW again, and although the ice cream MOW felt a little stronger vanilla flavor, there was no difference between the two, and both felt a rich vanilla flavor. , It was the best impression when you want to take a break.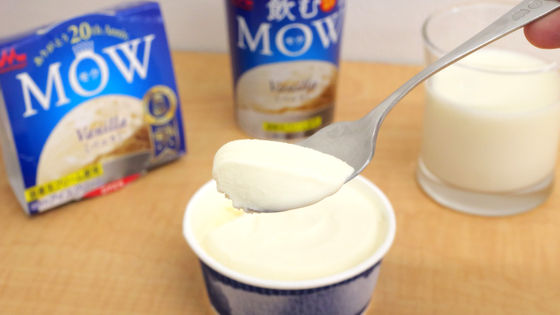 Drinking MOW Vanilla will be sold at convenience stores, mass retailers, retailers, etc. nationwide from May 16, 2023 (Tuesday), and the suggested retail price is 180 yen excluding tax.