Introducing a smartphone app that allows you to shoot a moving car and create 'evidence of speed violation'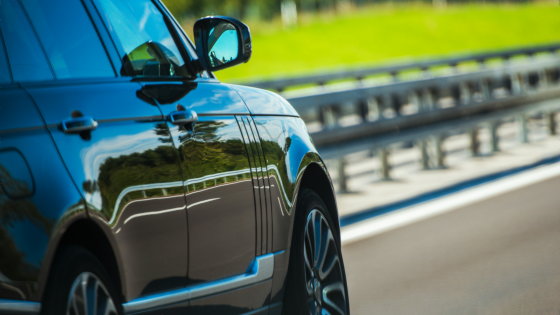 Speed violation control includes those using a measuring instrument generally called '
mousetrap
', tracking by police cars and police motorcycles, and
speed violation automatic control device (Orbis)
.
20's Plenty for Us
, a non-profit organization that appeals for lowering the speed limit for people's safety, has released a smartphone application '
Speedcam Anywhere
' that can take pictures of driving cars and create evidence of speed violations. We have received various opinions from.
Speedcam Anywhere
https://speedcamanywhere.com/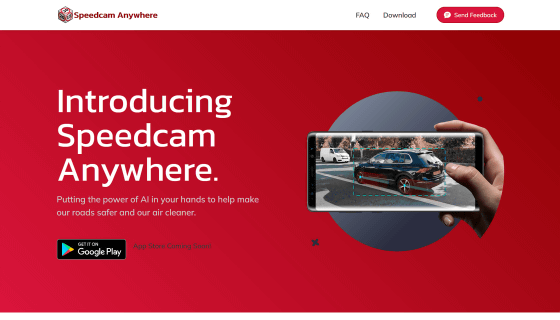 New smartphone app to gather evidence of speeding --20's Plenty for Us
https://www.20splenty.org/speedcamanywhere
New smartphone app to allow public to submit evidence of speeding drivers | road.cc
https://road.cc/content/news/new-app-allow-public-submit-evidence-speeding-291501
Speedcam Anywhere is an application that can be used on smartphones and tablets. When you shoot a video of a car passing in front of you via an app installed on your device, the video will be uploaded to the cloud along with GPS information. After that, the cloud system can use AI to identify the wheelbase of the car and the point on the road, calculate the running speed of the car from the moving speed, and investigate the manufacturer, model, year of manufacture, etc. of the car. am.
In addition, the cloud system will automatically create an A4 size report that includes the video shooting location, vehicle photo, details, speed, and speed limit at that point, and users can download this report from the cloud and police. It is also said that it can be submitted as evidence of speed violation.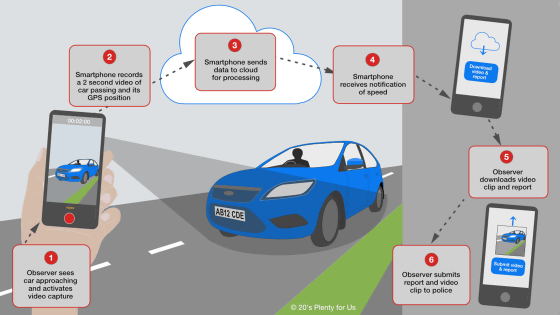 Speedcam Anywhere has 'normal mode' and 'pro mode'. In normal mode, the error in speed measurement is ± 10% of the vehicle speed, and in pro mode, the error is ± 2 mph (± 3.2 km / h). That's right. Also, because the process using AI is costly, it costs 14.99 euros (about 2000 yen) for every 1000 videos in normal mode and for every 100 videos in professional mode.

At the time of writing the article, the Android version of Speedcam Anywhere has been released only in the United Kingdom, and it is planned to release a version that will also work in the United States in the future. Rod King, founder and director of 20's Plenty for Us, said, 'This technology will crack down on speed limits by allowing communities and municipalities to provide clear evidence of careless and careless driving. It will make a big difference. '

In addition, Mr. King responds to supplementary information and other comments in the comment section of road.cc, a media for cyclists who reported on Speedcam Anywhere, according to which speed measurement based on video analysis is radar etc. It is said that it is excellent that the calibration required for the measurement device using is not required and that the police can refer to the video itself if necessary.

On the other hand, King asked, 'Is there a law enforcement agency that accepts analytical reports produced by Speedcam Anywhere?' 'I think law enforcement agencies do not anticipate these new technologies. 'It will take time for Speedcam Anywhere to help law enforcement crack down on speed breaches.'

The Q & A on the official Speedcam Anywhere page also states, 'Speedcam Anywhere does not issue speed tickets or fines like traditional speed cameras and is not approved for use as evidence in the United Kingdom. Speedcam Anywhere Like an in-vehicle camera, it can be used to collect evidence of driving crimes. Like an in-vehicle camera, any prosecution must always be done by the police at the discretion of the local police, 'said Speedcam Anywhere. It is clearly stated that the report used may not be taken as evidence. According to this Q & A, Speedcam Anywhere does not voluntarily pass information to the police, but in the future the police may ask for information.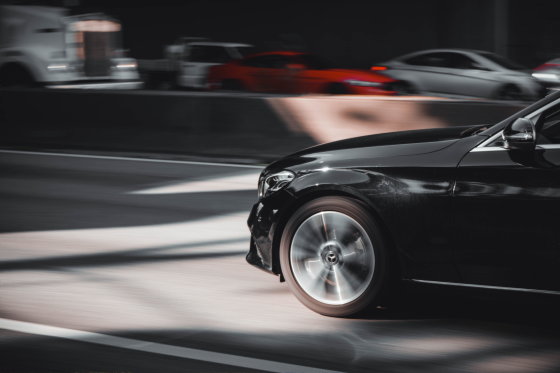 People are reacting differently in the comments section of the media, including road.cc, which covers Speedcam Anywhere.

The smartphone app that allows public to submit evidence of speeding drivers: will it actually work? | Road.cc
https://road.cc/content/news/smartphone-speeding-app-will-it-actually-work-291605

Speed camera app: concerns over new app that lets public shop speeding drivers | Express.co.uk
https://www.express.co.uk/life-style/cars/1590459/speed-camera-app-driving-fine

'This isn't a government-approved device, it's just someone selling it to make money.' 'It's a terrible abuse of digital technology.' 'Britain is becoming a country of tales.' 'This app will provide evidence that the police will determine that the speed has been violated.' 'Although it is unlikely to be legally accepted as evidence, gathering information about speeding vehicles will help. It may lead to a re-evaluation of the Road Traffic Act. '