I tried to conquer 5 new Mister Donuts such as 'Rare Cheese Mango Pie' which is irresistible for rare cheese and rich mango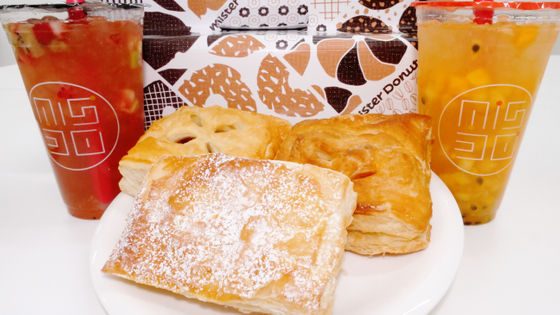 From Mister Donut, ' Refreshing Rare Cheese Mango Pie ', a sweet pie that combines rare cheese flavored cream and mango sauce and wrapped in crispy pie dough, appeared on April 6, 2022 (Wednesday). In addition, on the same day, the savory pie ' Gorotto Teriyaki hamburger pie ', which is a combination of fried sauce and mayo with pepper, ' Gorotto and chili sauce chicken pie', which is a combination of chicken and chili sauce, and Earl Gray and Jasmine with roasted fruits. ' Red Fruit Tea Strawberry & Kiwi ' and ' Yellow Fruit Tea Pine & Mango & Passion Fruit ' with nata de coco added to the tea have also appeared, so I tried to taste the new works of Spring Missed together.

Refreshing rare cheese mango pie, teriyaki hamburger pie, goro and chili sauce chicken pie are on sale! | Mister Donut

https://www.misterdonut.jp/m_menu/new/220406_pie/
Red Fruit Tea Strawberry & Kiwi, Yellow Fruit Tea Pine & Mango & Passion Fruit, Rich Double Ice Coffee are on sale! | Mister Donut
https://www.misterdonut.jp/m_menu/new/220406_drink/
Arrived at Mister Donut.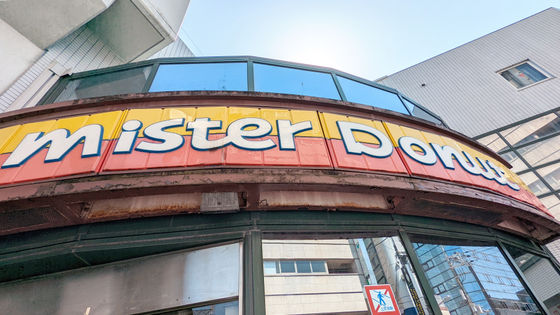 I bought 3 new pies and 2 drinks and came back.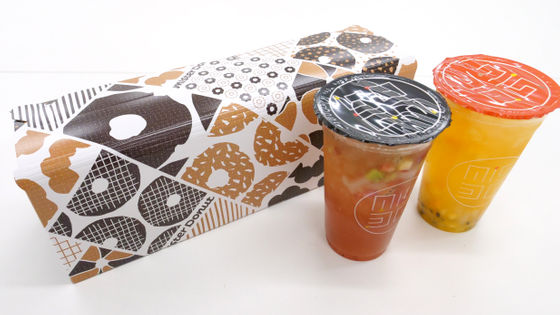 First of all, I will eat from the pie.



'Refreshing rare cheese mango pie' looks like this.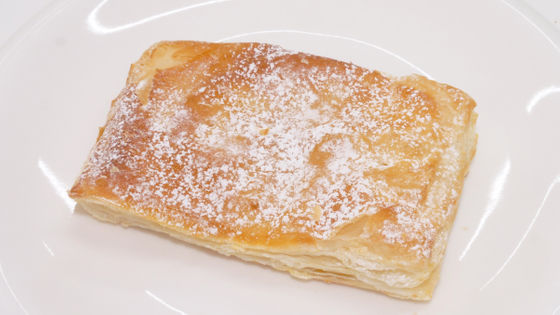 The long side is about 10.5 cm.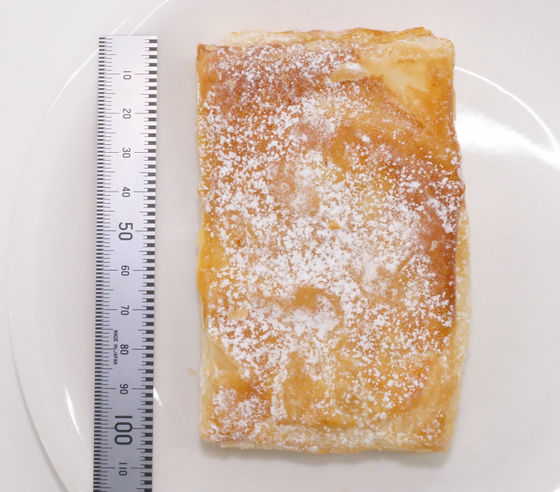 When I cut it, I saw a rare cheese flavored cream and mango sauce inside. The slightly sour cream tastes more like yogurt sauce. The refreshing sour cream and rich mango flavor can be enjoyed along with the crispy and light texture of the pie crust, so I felt that it was a sweet pie that was perfect for afternoon tea time.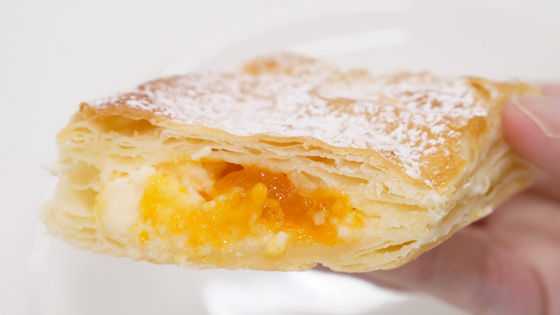 Next, I will try 'Gorotto Teriyaki hamburger pie'.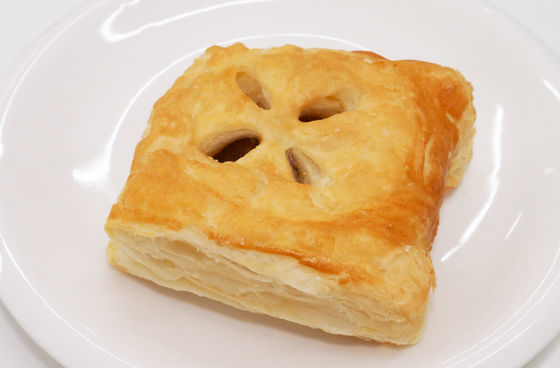 The pie is a square with a side of about 9 cm.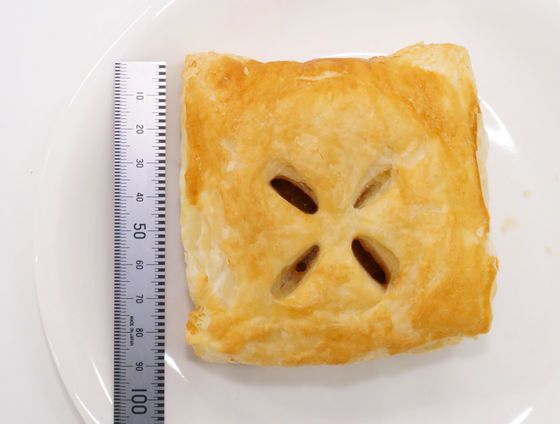 The hamburger is seasoned with a teriyaki sauce that is sweet and spicy and has a slightly strong taste. The puff pastry was wrapped in a peppery mayonnaise sauce along with the hamburger steak, which complemented the juicy taste of the meat.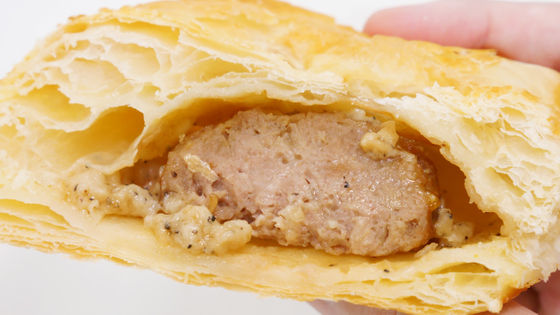 Next, eat 'Goro and Chili Sauce Chicken Pie'.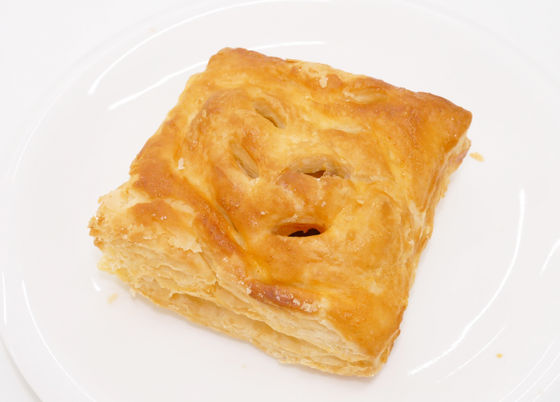 The size is the same as the 'Gorotto Teriyaki hamburger pie' I ate one before.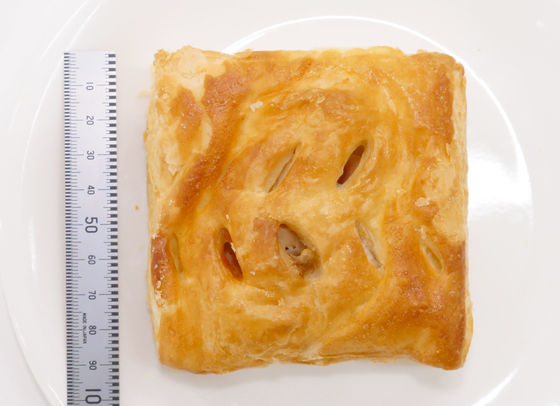 As the product name with 'Gorotto', there is a large chicken inside. Chili sauce is so hot that you can feel the stimulus on your tongue. Chili sauce with a hint of spiciness and the gentle acidity of tomatoes goes well with the taste of thick chicken, making it a satisfying savory pie that is perfect for when you are hungry or for a meal. increase.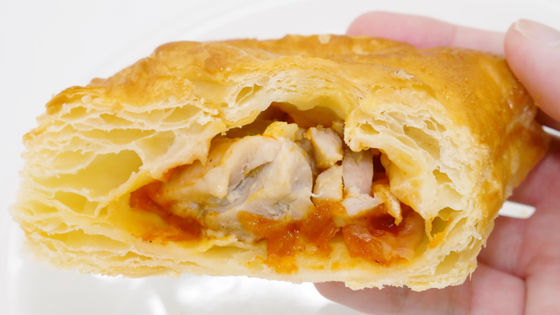 After the pie, I drank 'Red Fruit Tea Strawberry & Kiwi (Left)' and 'Yellow Fruit Tea Pine & Mango & Passion Fruit (Right)' from the drink menu.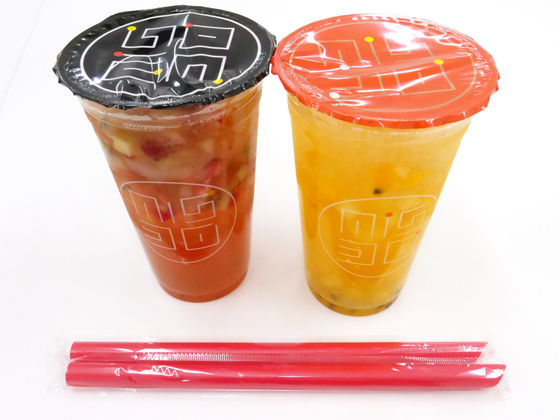 The drink cup is a large size that is satisfying to drink.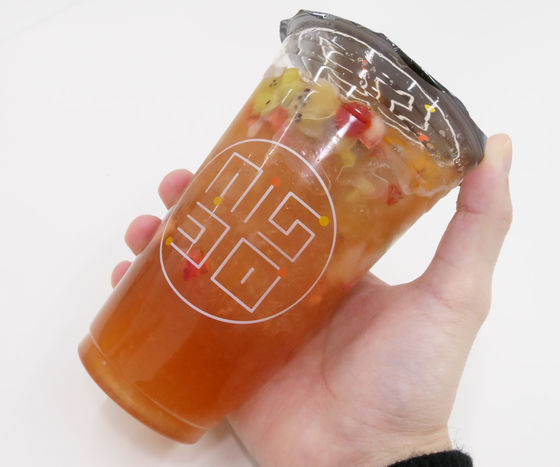 Looking at the side of the cup, there were fruits, nata de coco, and ice grains.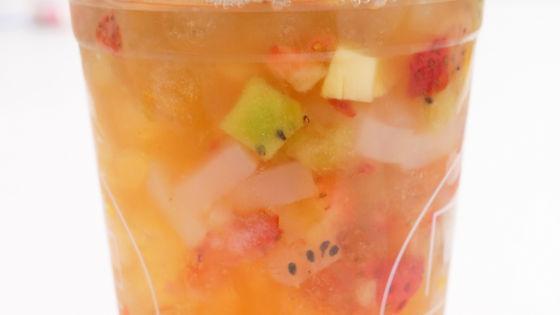 It doesn't have a lid, but it's tightly sealed with film so you don't have to worry about it spilling while you're carrying it. It is also suitable for drinking.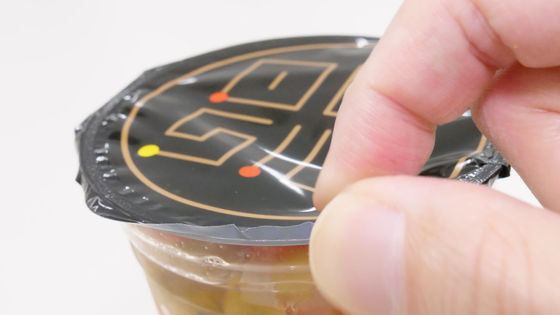 When drinking, stab a straw and drink. Although the straws are thicker, they are still sometimes clogged with fruit and nata de coco. It may be a little difficult to drink, but it can be said that there are plenty of ingredients.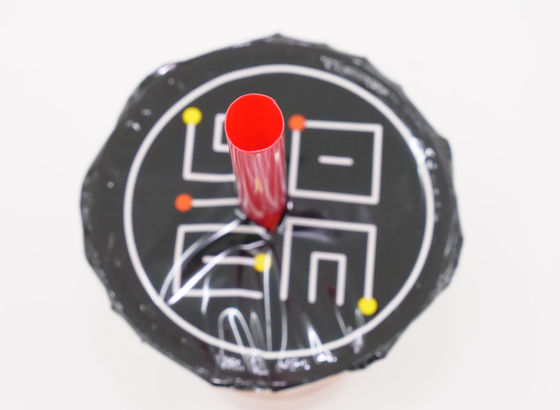 I wanted to see the fruit directly, so I took the film with a cutter below. Inside was strawberry and kiwi pulp.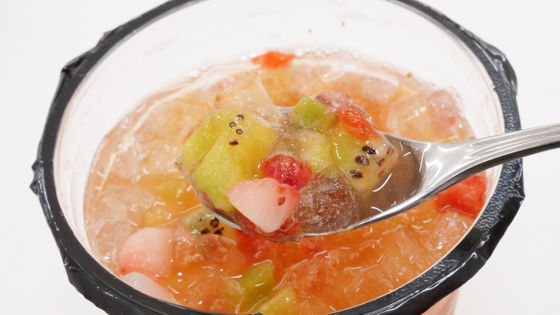 The iced tea, which is not astringent and has a rich Earl Gray aroma, has a refreshing taste without sticky sweetness, so you can enjoy the taste of strawberry and kiwi and the texture of nata de coco as it is.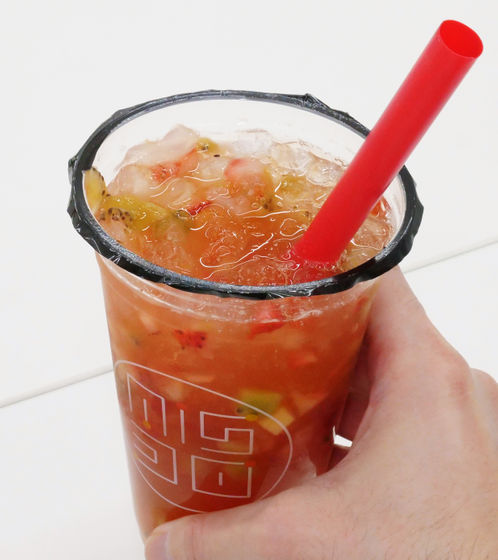 Next, try drinking 'Yellow Fruit Tipine & Mango & Passion Fruit'.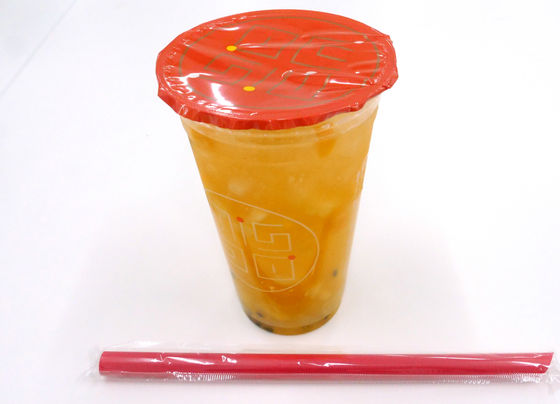 As the name suggests, there are three types of fruits: pine, mango, and passion fruit.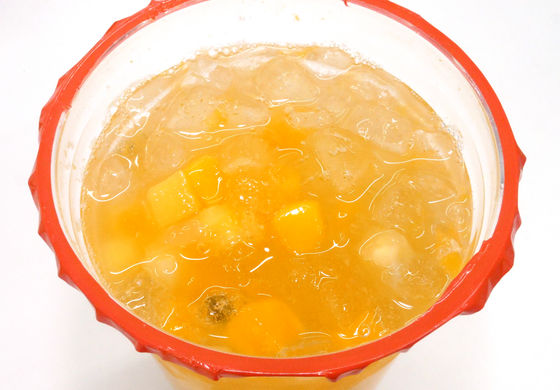 Passion fruit seeds and nata de coco are also sunk on the bottom.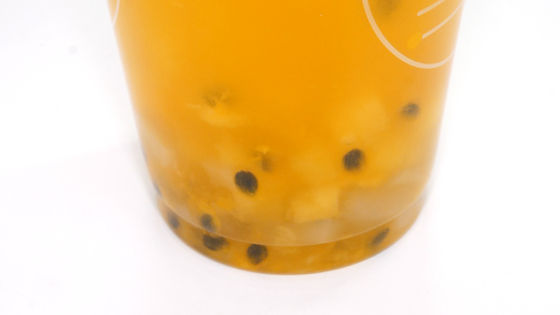 The base of the drink is jasmine tea, but the unique aroma of jasmine is modest. The mellow flavor of pineapple and mango, the bubble wrap of passion fruit seeds and the texture of nata de coco are on the front, so I felt that it was a drink with an impression of tropical juice rather than fruit tea.



Takeout is 226 yen including tax and eat-in is 231 yen including tax for 'Refreshing Rare Cheese Mango Pie', 'Gorotto Teriyaki Hamburger Pie' and 'Gorotto Chili Sauce Chicken Pie' that can be ordered from April 6, 2022 (Wednesday) at Mister Donut. .. Also, from the same day, 'Red Fruit Tea Strawberry & Kiwi' and 'Yellow Fruit Tea Pine & Mango & Passion Fruit' will be offered for 540 yen including tax for takeout and 550 yen including tax for eat-in.