Add 4000 free TV shows to YouTube, fight against terrestrial TV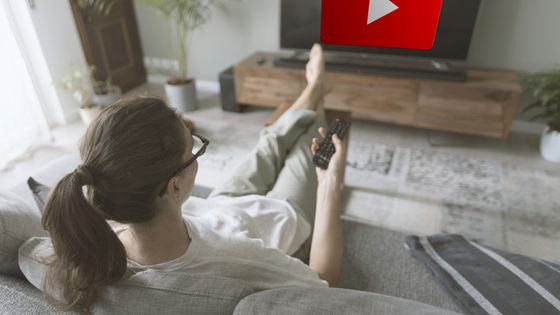 In addition to videos posted by users, YouTube released movies such as 'Terminator' and 'Rocky' with advertisements in November 2018, and the lineup of free movies is increasing one after another. According to the content announced on the YouTube official blog in March 2022, it will be possible to newly stream about 4000 episodes of TV programs in the United States for free, and we will develop content so that you can enjoy all viewing experiences only on YouTube. doing.

Stream full seasons of TV for free on YouTube
https://blog.youtube/news-and-events/stream-full-seasons-tv-free-youtube/

YouTube has started a paid service ' YouTube TV ' that allows you to watch TV programs by streaming, and there is a store where you can rent and purchase movies that can also be used in Japan, and we are expanding the service to realize all kinds of viewing experiences. However, this is the first time that you will be able to watch full-season TV programs for free.

The title that has become available for free on YouTube is the youth drama ' Heartland Monogatari, ' which has been broadcast in Japan during seasons 1 to 6 of ' Hell's Kitchen-Hell's Kitchen, ' which is a mix of cooking confrontation programs and reality programs. Popular programs from the 2000s to the 2010s, including seasons 1 to 3 of '' and all 5 seasons of the SF drama ' Andromeda '. According to the official YouTube blog, we plan to add up to 100 titles each week, including the movies currently being distributed.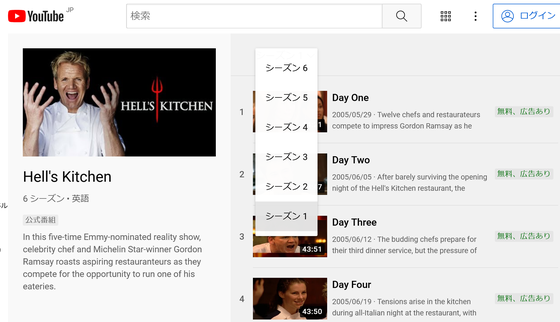 Free streaming of TV programs comes with advertisements, but the advertisements will be inserted in a format that does not impair the viewing experience. He also said that he is aiming for an experience where he can find his favorite TV program with the ease of changing TV channels through a streamlined new site design and navigation.