What is the structure of the digital pregnancy test kit when disassembled?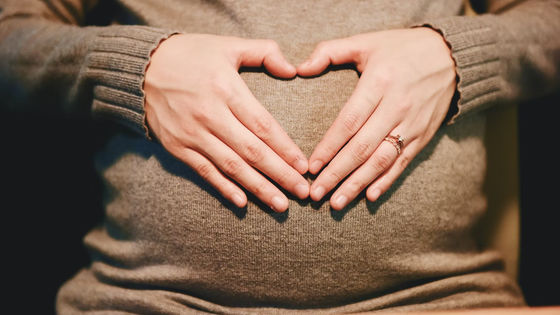 Pregnancy test is a kit that can easily and quickly determine whether you are pregnant by detecting one of the hormones contained in urine, human chorionic gonadotropin (hCG). Not only test drugs that have two lines appearing in the judgment window, but also digital pregnancy test kits that clearly indicate 'pregnant' and 'not pregnant' are used. As a matter of fact, what kind of parts are included in this digital pregnancy test kit, Mr. Foone Turing who calls himself 'hardware software necromancer' has posted the process of disassembling on Twitter.


I saw a tweet recently that I wanted to confirm. Sadly I can't find it right now, but it was about digital pregnancy tests.
So, I went out and grabbed a 2-pack for 7 dollars: let's tear it down!

Pic.twitter.com/1a0drwi7N5 — Foone (@Foone) September 4, 2020


One side of the test kit is a urine collection part, and when the cap is removed, a urine absorber is attached.

This end pulls off, and has the preferably 'PEE HERE' material inside it. Pic.twitter.com/dSaGVxwwbS

— Foone (@Foone) September 4, 2020


No screws are used anywhere, so you need to open the body well.

And ... there's no screws under here. This thing is glued or clipped together. (Spoilers: it's clipped)
Time to get the spudger. Pic.twitter.com/20AgFRNbRB

— Foone (@Foone) September 4, 2020


When you open it, you'll see an elongated printed circuit board and a small LCD screen mounted on it.

So, with it open, we've got a single PCB here.
There's some kind of pill-looking thing to the left, a little LCD screen, and a I can see a battery on the other side. Pic.twitter.com/WsuPI3pVsb

— Foone (@Foone) September 4, 2020


Turn it over and you'll find a battery and a strip of paper. The battery is a button type battery, CR1616. A low-priced, compact version of CR2032 that is often used as a button cell battery, and is suitable for kits that are used only once.

So, flipping it over, we've got a battery on the left, an IC, and a long paper strip. Pic.twitter.com/ENHNe5cKny

— Foone (@Foone) September 4, 2020


A piece of paper is a pregnancy test that is also used in non-digital tests.

And check it out: this paper strip has a line on it ... this is a pregnancy test strip, isn't it? Pic.twitter.com/eEDHRzSyY7

— Foone (@Foone) September 4, 2020


When the core gets wet, it will be energized and the 'judgment part' will operate.

BTW, it turns out under where the wick goes is two little connectors. This isn't a test, it's just a power switch. When the wick gets wet, it starts conducting electricity, and this device turns on. Pic.twitter.com / XSUNMd4zun

— Foone (@Foone) September 4, 2020


Three LEDs and two image sensors are attached to the 'judgment part'.

That sits on top of this.
You know what this is?
This is three LEDs and two photosensors. Pic.twitter.com/NaqGlf6Jlq

— Foone (@Foone) September 4, 2020


The LEDs illuminate in sequence and measure the light that hits each of the two sensors.

and it turns out that the LEDs do the edge one, then the center, then it does it in the opposite direction.
It then measures the light hitting the two sensors while it does that. Pic.twitter.com/hhrYZleYog

— Foone (@Foone) September 4, 2020


It reads the '||' and '| +' indications of the pregnancy test and instead displays a specific message saying 'pregnant' or 'not pregnant'. Below is Foone running the kit in test mode, displaying the icons and messages provided.

and why does it do that? so it can detect the lines on the paper!
In other words, the whole point of the digital part, the battery, IC, LEDs, and photodiodes ... is to read the lines and tell you 'PREGNANT' and 'NOT PREGNANT' instead of '||' or '| + ' pic.twitter.com/uTlKUTkiCY

— Foone (@Foone) September 4, 2020


The built-in was the 8-bit microcontroller 'Holtek HT48C06'. It has 64 bytes of RAM, 1024 words of ROM, 13 GPIO pins, and operates at 4MHz or 8MHz. According to Foone, it is thought to be operating at 4MHz because it is powered by a 3V battery and the voltage conversion circuit is missing.

So, what else?
Well, there's that IC ...
It's a Holtek HT48C06! pic.twitter.com/aazvZViChL

— Foone (@Foone) September 4, 2020


In addition, 'C' of the model number '48C06' indicates that it is a mask ROM version whose data contents are predetermined. For this reason, it seems that the attempt to transplant the shooting game ' DOOM ' to a pregnancy test and play it was not feasible in the first place.

However, there were many voices saying 'I want to see where DOOM is moving', and Mr. Foone said that 'Playing the image of DOOM moved on an external PC on the LCD' is a method of pregnancy test kit. We have released a video showing DOOM on the screen. However, in reality, it could not be played on the LCD that came with the kit from the beginning, and it turned out that the hardware was replaced.

Hardware necromancer succeeds in playing DOOM and Bad Apple !! on the screen in the pregnancy test kit --GIGAZINE