Amazon's price optimization service 'Sold by Amazon' suspected of violating antitrust law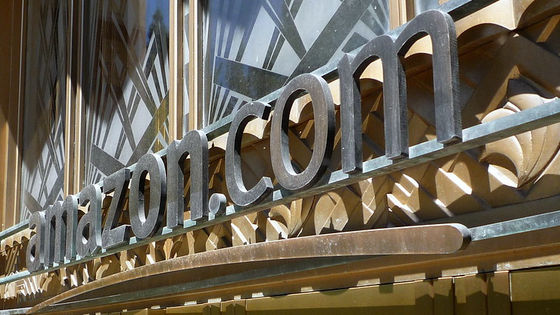 by simone.brunozzi

Bob Washington, Washington, introduced a service `` Sold by Amazon '' (SBA) that Amazon introduced from 2019 that automatically optimizes the price of products listed on the marketplace to the lowest price among competing services. It turns out that Attorney General Ferguson has accused him of violating antitrust laws.

AG Ferguson investigation shuts down Amazon price-fixing program nationwide | Washington State
https://www.atg.wa.gov/news/news-releases/ag-ferguson-investigation-shuts-down-amazon-price-fixing-program-nationwide

SBA is a service that adjusts the prices of items listed on the Amazon Marketplace to the lowest prices among other sellers and competing services such as Wal-Mart and eBay. Whether or not the seller uses the SBA is optional, and if it does, the price will be adjusted automatically and you will not be able to decide for yourself, but a 'minimum profit' is guaranteed so that you do not lose money.

If the seller agrees to this 'minimum revenue', Amazon will guarantee the difference if the SBA sells at a price below the 'minimum revenue'. On the other hand, if the price is higher than the 'minimum profit', the seller and Amazon will share the difference after deducting the commission.

According to the Washington Attorney General's office, led by Attorney General Bob Ferguson, consumers are choosing cheaper Amazon private-label products as some products are priced higher than justified by the SBA. , The seller's sales were decreasing.

'The SBA has unfairly curtailed competition to maximize Amazon's profits. It's an illegal price-fixing,' the Attorney General's office said. In addition to filing a lawsuit in King County Superior Court, 'Amazon will suspend SBA nationwide and submit a report to the Attorney General's office showing compliance with antitrust law. Also, enforcement of antitrust law. We have filed a legally binding resolution stating, 'Pay $ 2.25 million for support.'

Justice Secretary Ferguson said, 'If a giant like Amazon locks prices to make a profit, consumers lose.' 'Hello actions drive product innovation and consumer choice, Washington. It's an action to make the market more competitive for states and sellers. '

According to the Office of the Justice Secretary, a formal investigation began in March 2020, and Amazon suspended SBA in June 2020, but Amazon explained that 'SBA suspension has nothing to do with the investigation.' doing.