Cloud accounting software 'freee accounting' will end automatic import of Rakuten Bank details on February 24, 2022, after that only manual upload of CSV files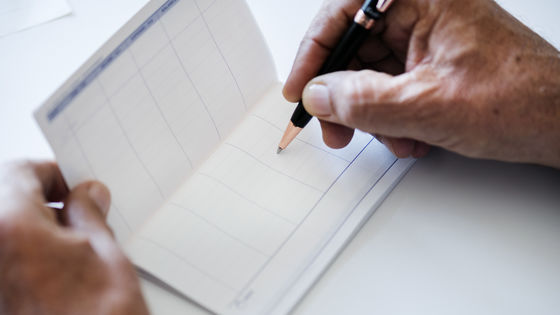 Cloud accounting software 'freee accounting ' that streamlines accounting and final tax returns will automatically import Rakuten Bank account details around 17:00 on February 24, 2022 (Thursday) due to the expiration of the API cooperation contract with Rakuten Bank. Announced that it will stop.

Notice of suspension of automatic import of account details due to expiration of freee accounting and Rakuten Bank API cooperation contract | Press release | corp.freee.co.jp

https://corp.freee.co.jp/news/api_rakuten.html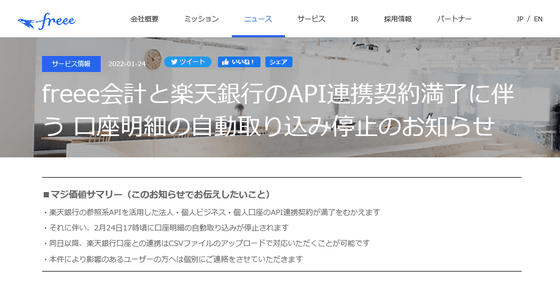 In the release, the summary is summarized in the following four lines as 'Seriously Value Summary'.

・ The API linkage contract for corporations, individual businesses, and individual accounts that utilize Rakuten Bank's reference API will expire.
・ As a result, automatic import of account details will be stopped around 17:00 on February 24th.
・ After the same day, you can upload the CSV file to link with the Rakuten Bank account.
・ We will contact the users who are affected by this matter individually.


Since March 2020, freee has been able to automatically import account details by linking with Rakuten Bank, but since this contract will expire, automatic import will stop around 17:00 on February 24th. matter.

After February 24th, in order to import Rakuten Bank account details, you need to download the CSV file of the account details from Rakuten Bank Internet Banking and upload it to freee accounting.