It is clear that the Pokemon card that YouTuber purchased for about 400 million yen was a fake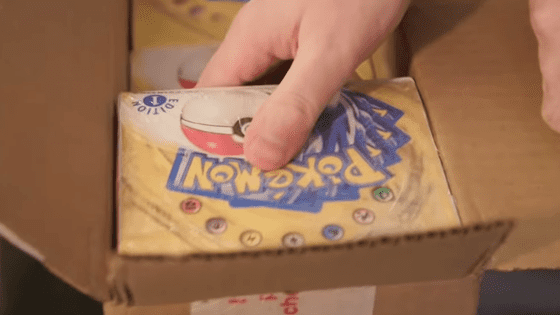 Logan Paul
, a popular YouTuber with over 23 million subscribers, spent $ 3.5 million to get an unopened pack of the valuable first edition Pokemon card, but he actually grabbed a fake. It became clear that it had been done.
Logan Paul's $ 3.5 Million'Base Set' Case May Be Fake: Pokemon Community Uncovers Significant Evidence-| PokéBeach.com Forums
https://www.pokebeach.com/2021/12/logan-pauls-3-5-million-base-set-case-may-be-fake-pokemon-community-uncovers-significant-evidence
Logan Paul Confirms $ 3.5 Million Box of Pokemon Cards are Fake --IGN
https://www.ign.com/articles/logan-paul-pokemon-cards-fake-confirmed
You can see how Paul opened the Pokemon card in question in the video below.
I Lost $ 3,500,000 On Fake Pokémon Cards-YouTube
This time, Paul (right)'s friend and card collector Bolillo Lajan San (left) will be witnessing the opening of the Pokemon card in question. In the first place, this card was obtained by Mr. San and sold to Mr. Paul, and Mr. San seems to be expecting to open it.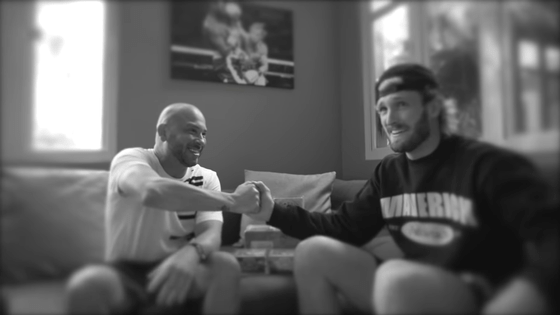 This is the cardboard box containing the Pokemon card. This box is said to be unopened from the beginning of sale until now, and 'it must be unopened' and 'it must be the same as the box used for early Pokemon cards' by the
Baseball Card Exchange (BBCE).
It has been proven. BBCE is renowned as a vintage sports trading card dealer, and it is said that BBCE's certification can be trusted to some extent. Mr. San also said, 'I bought it because it was certified by BBCE.'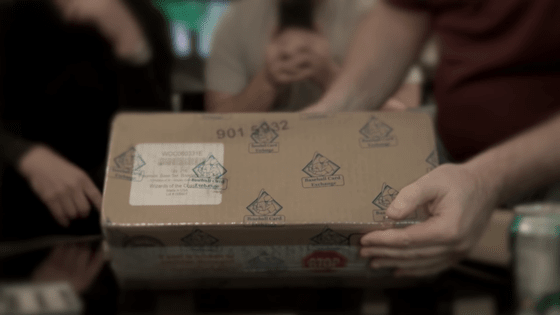 However, the Pokemon card community who saw this box was skeptical of its contents early on.
Immediately after Mr. Paul first reported
that he got a Pokemon card, the surprising amount of money made a noise, but gradually the community and Pokemon card experts pointed out that the label is not real. .. Mr. Paul was indignant at this and said, 'If you say so, let's actually open it.' That is the reason for this video.
Members of BBCE will also witness the opening with the prestige of the organization. 'I don't usually deal with Pokemon cards, but I did the same careful research as sports trading cards. It's clear that there is no suspicion of tampering from the dirtiness of the label,' said a member of BBCE.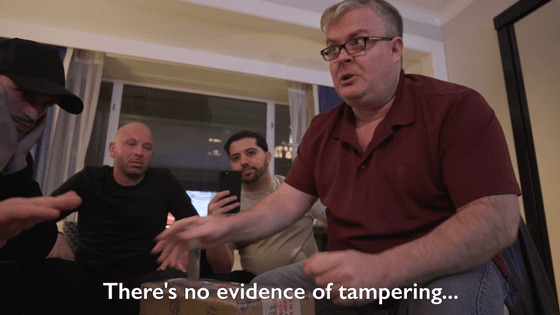 Maybe Paul can't stay in Shirafu, he's been drinking alcohol before opening.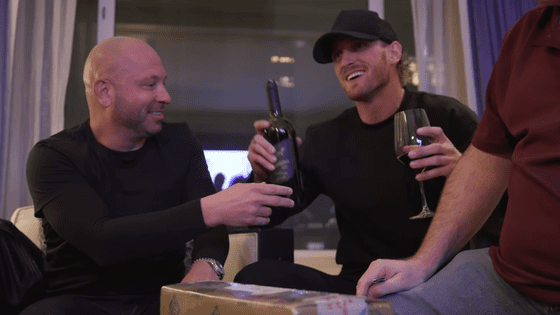 Mr. Paul and others are excited that there was definitely a Pokemon card box inside ...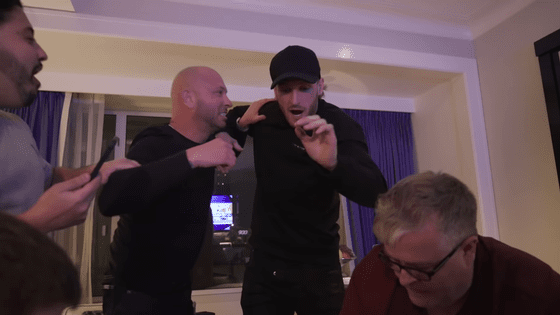 Immediately after, the movements of everyone who was there will be solidified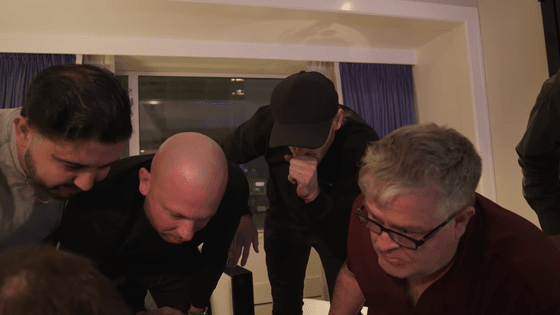 'Why is the box so inflated?'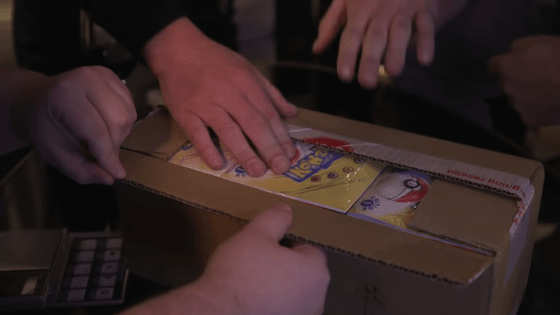 'Oh my god, this is not real'



'Motherfucker, this is a fake.' From the bulge and design of the box, we understand that everyone is fake.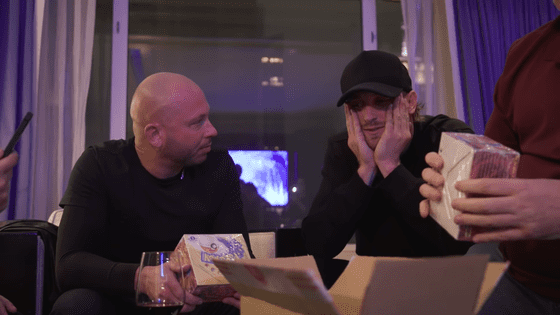 Mr. Paul suggests, 'I'll open it anyway ...?'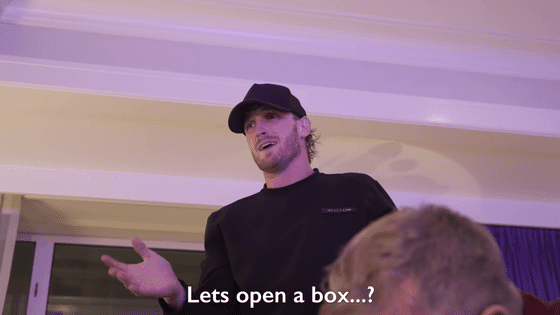 The contents are ...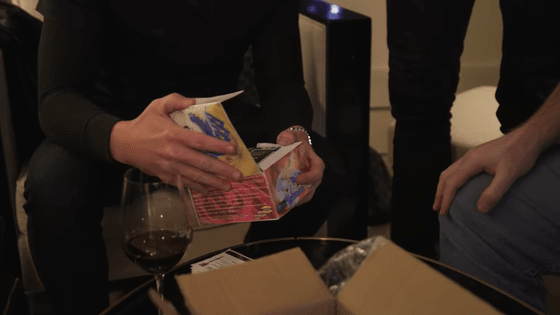 It was a trading card of
GI Joe.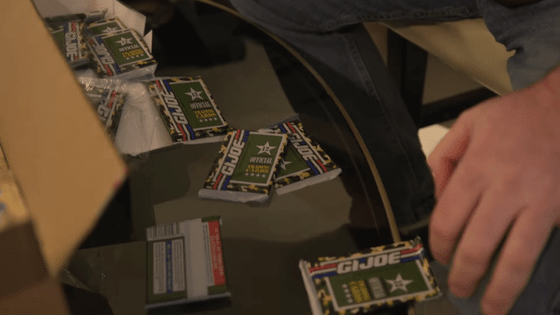 Mr. Paul who is furious.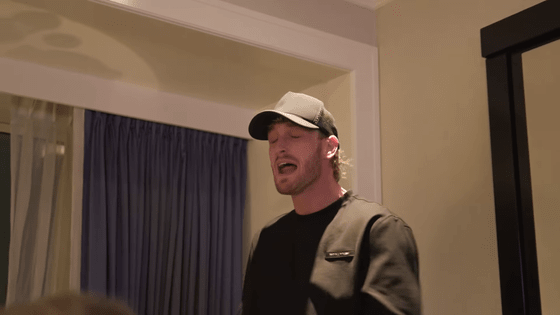 'Everyone was fooled. Let's admit.'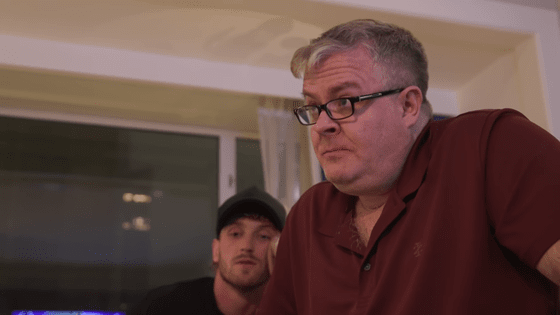 Another BBCE member who mutters, 'It's the worst scam in Pokemon history ...'.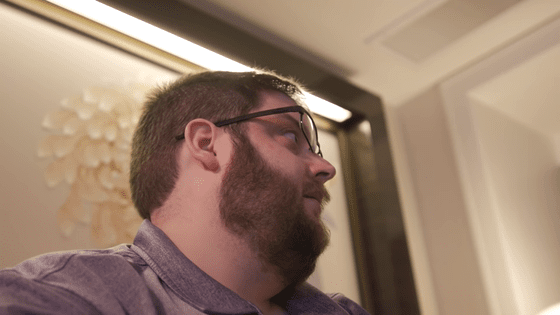 Mr. San also shows his anger as a matter of course.



"I'm positive, but I'm very sad about this," says Paul.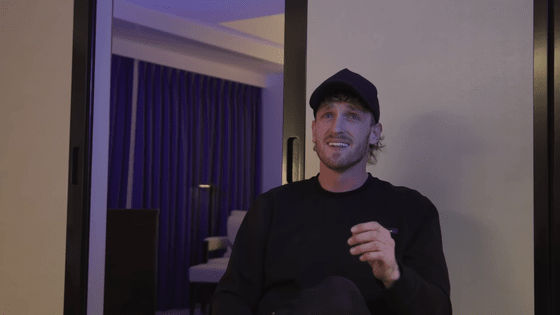 The video ended with
GI Joe's anime
theme song singing 'GI Joe is there!'.
GI Joe: A Real American Hero --Theme Song (1983 mini-series) --YouTube
The credibility of this Pokemon card is explained in detail by Poké Beach, a Pokemon fan site. Originally, this Pokemon card appeared on eBay, an e-commerce site, eight months before Paul bought it. This product was sold in an auction format, but the seller, number1 pokemonmaster, who claims to be Canadian, had almost no sales record, and there were many grammatical mistakes in the words he used. The product was touted as a 'once-in-a-lifetime opportunity,' but the community calmly said, 'If it's so valuable, it should be put up in a well-known auction house.'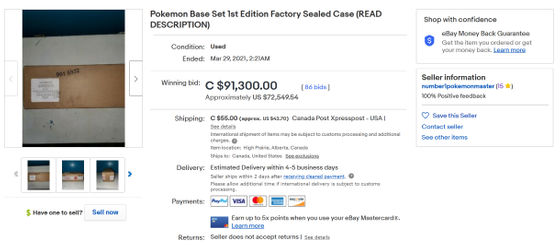 The 'history' that indicates the origin of such products is also very important. However, according to Poké Beach, number1pokemonmaster initially said, 'I found it when organizing my grandmother's relics,' but later said, 'I got it on my 12th birthday' and 'I found it in the attic.' He said he had changed it.

After a 10-day bidding period, the item eventually received a maximum bid of $ 72,500, after which both number1pokemonmaster and the buyer canceled the transaction. Poké Beach said, 'It was originally worth $ 430,000 (about 49 million yen), and it was said that there were 6 cases, so it is not strange that the price is at least $ 2.6 million (about 300 million yen). It was because people thought it was suspicious, so it was priced much cheaper than usual. '

This product was finally
purchased by card collector cardkahuna at an
unknown price and brought to the United States.
In this regard, cardkahuna later published
a video explaining that he was 'certified by BBCE.' However, Poké Beach said, 'BBCE is considered an authoritative organization when it comes to sports goods, but it doesn't have much of a reputation in the Pokemon community. Nevertheless, BBCE has slammed the box as genuine.' I explained. San, who believed that the box was genuine after receiving BBCE certification, purchased the product from cardkahuna for 2.7 million dollars (about 310 million yen) and finally arrived at Paul. is.
Also, Pokemon card expert
Rattle Pokemon looks
at the label on the box and explains why the box is fake.
Wizards of the Coast,
a game company that has been selling Pokemon cards for many years, has always put a product code and a corresponding label on its packaging. The box that Paul got also had the code 'WOC06033
1E
' indicating the first edition (1
st
E
dition), but Rattle Pokemon said, 'Even though the first edition was the first edition, the code of
1E was attached.
It wasn't until the expansion pack was sold, and no example of Paul's basic pack with 1E has been confirmed so far. '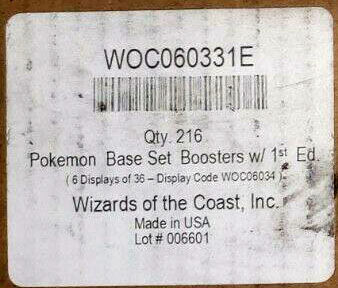 The next problem is that there is a discrepancy when converting the barcode on the box to an alphanumerical code. It seems that this was easy to understand, and when I actually converted the barcode affixed to Mr. Paul's box, the code 'WOC06033' without '1E' was derived.

It's also strange that the heat-sensitive printed labels haven't faded over the years, Rattle Pokemon said. Normally, labels that are more than 10 years old (two on the left) fade over time, but the label on Mr. Paul's box (right) has beautiful characters.




Fourth, the Wizards of the Coast tape, which indicates that it is unopened, also differs from the real thing, such as some letters not being capitalized and no period at the end of the sentence. And that.

Poké Beach says, 'Usually, companies rarely prove the authenticity of their products, so collectors trust the certification company. What did BBCE actually do because it didn't disclose the certification process? I don't know, but BBCE will lose credibility in this case. '


in Game, Posted by log1p_kr