Why are Pokemon cards still popular as they celebrate their 25th anniversary?
The trading card game 'Pokemon Card Game
', which reproduces the Pokemon battle of the Pokemon series, will soon celebrate its 25th anniversary since the first product was released in October 1996.
The Inventory
, an overseas media, summarizes the reasons why such Pokemon card games are still popular even after a long time since their release.
Why Pokemon Cards Continue To Endure 25 Years Later
https://theinventory.com/why-pokemon-cards-continue-to-endure-25-years-later-1846439893
The Pokemon card game that appeared in 1996 is still popular as of 2021. On the contrary, the value of collectibles is increasing year by year, and some old cards are traded for millions or tens of millions of yen.
103 initial Pokemon cards in perfect storage at a high price of over 11 million yen will be sold --GIGAZINE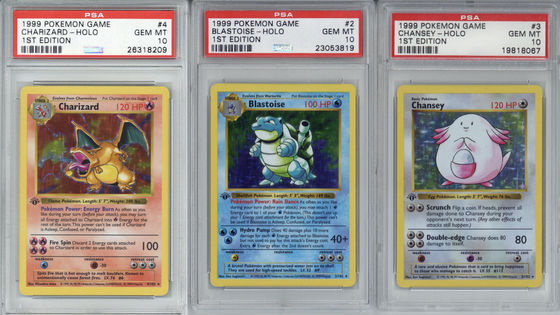 The popularity of Pokemon card games is wide-ranging, with some collecting them purely as trading card games, while others collecting cards with a sense of investment because they have a high asset value. If you search for 'Pokemon card' on YouTube, many movies with over 1 million views will be displayed. For example, the movie in which actor Kanata Hongo opens the Pokemon card pack will be played more than 1.3 million times at the time of article creation. I am.
[Pokemon card opened] A man in his thirties who absolutely wants a lizard [Kanata Hongo's daily life] --YouTube
The popularity of Pokemon card games is not limited to Japan, but is even more popular overseas than in Japan. One of the factors that has rekindled the popularity of Pokemon card games overseas is that The Inventory cites the early days of Pokemon card games worth $ 200,000 (about 22 million yen) uploaded by
YouTuber Logan Paul.
The movie 'Opening the unopened pack of the series'. This movie was streamed live on YouTube in October 2020 and has been played over 11 million times at the time of writing the article.
Opening The $ 200,000 1st Edition Pokemon Box (Official Live Stream) --YouTube
When The Inventory interviewed Paul, he said, 'I've always loved Pokemon. When I heard from a friend that the Pokemon card neighborhood was booming because I was collecting Pokemon cards when I was a kid. I immediately checked my collection to see if there were any cards worth it. My old collection wasn't very valuable, so I immediately checked eBay and from there again Pokemon I'm crazy about cards, 'he said, and in 2020 he was crazy about Pokemon card games again.
In collaboration with the auction site
Gold in Auctions
, Paul is live-streaming the unopened pack of the initial series worth 1 million dollars (about 110 million yen) at the end of February 2021. Recorded more than 4 million views at the time of article creation. In addition, in this live distribution, two rare lizardon
Kira cards
etc. are out, and it is calculated that it is worth about 2 million dollars (about 220 million yen) in total.
Opening The $ 1,000,000 1st Edition Pokemon Box (Official Live Stream) --YouTube
Ken Goldin, the founder of Goldin Auctions, is like a leading trading card collector. Goldin has partnered with the world's largest card reseller at the time to rate cards. So, Goldin said, 'If I had all the cards I've rated, the Pokemon cards alone would be worth $ 15 million.'
It's a popular Pokemon card in the United States, but Goldin explained that only the NBA basketball card continues to be as popular in the United States as Michael Jordan's card. It's comparable. '
Pokemon card games are especially popular in North America and Asia, but according to Goldin Auctions, high bids are being made from regions such as Germany and Denmark, and it seems that they are becoming more popular in a wider area than imagined. ..
'People who are crazy about Pokemon cards are, in many ways, like people who are crazy about Batman and Spider-Man. They have no age restrictions and are part of their childhood memories. Yes, there is something in common with the property that continues to this day. Therefore, Pokemon cards should be viewed as assets similar to Marvel and Disney-made goods, not as card games. ' Explains the reason.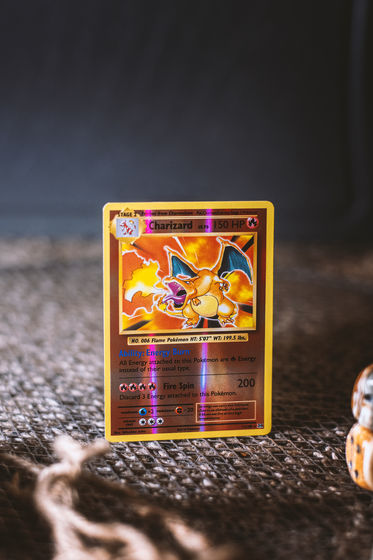 Of the well-preserved Pokemon cards, the full set of the early series is particularly popular and of high rarity value, Goldin estimates that there are only 42 sets in the world. At Goldin Auctions, the full set of the initial series was sold for $ 686,000 in January 2021.

It's difficult for casual Pokemon card game enthusiasts to buy such an expensive collection, but the presence of expensive cards is appealing to card collectors. 'I'm purely excited to be able to open the pack in the hope of getting a rare card, whether you complete your collection or sell it for a fortune,' said The Inventory. He points out that the high prices of cards make it more attractive when opening new packs.