It is pointed out that the game version YouTube 'Roblox' is made up of child exploitation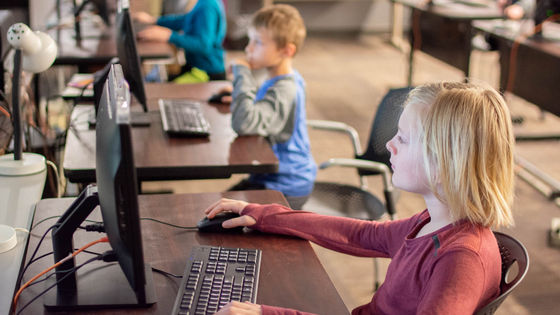 by
Pioneer Library System
Roblox
, the world's largest game platform, which is sometimes called 'Game version YouTube' because you can create and publish your own games and monetize them, has an exploitation structure that raises profits from games made by children. The British big letter, The Guardian, reports.
The trouble with Roblox, the video game empire built on child labor | Games | The Guardian
https://www.theguardian.com/games/2022/jan/09/the-trouble-with-roblox-the-video-game-empire-built-on-child-labour
Anna (a pseudonym), who was interviewed by The Guardian, started making games with Roblox when she was 10 years old. Anna, who tried to make a game like making a castle with cardboard and markers, was immediately absorbed in Roblox, where children all over the world could play the game she made, and she stayed at home all the time. He said he started to make games with Roblox by biting on his PC.
These activities paid off, and Anna caught the eye of Roblox's 20-something game maker at the age of 16. He was in charge of the artwork, design and programming of the new game with the promise of sharing 10% of the revenue, and the game was a big hit on Roblox. Anna, who earned more than her parents' salary, chose to quit college and start making games.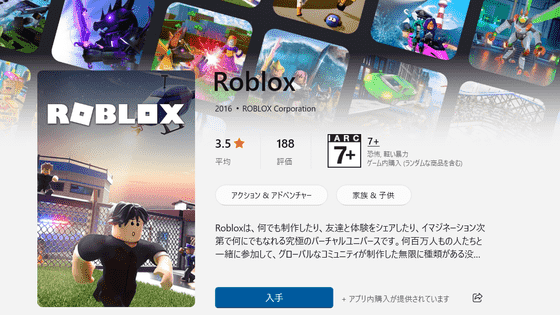 Released in 2006, Roblox was nothing more than an unknown educational software at the time. That's because most of the games made with Roblox were just amateurish and rough games, so they didn't attract the attention of adults. However, Roblox, which can play a large number of games for free and publish homebrew games, received great support from young people, mainly children in their early teens, and Roblox soon became so that more than half of American children have accounts. It has grown into a big game platform.

In particular, Roblox's ability to play various games with his own avatar has grabbed the hearts of children. The Guardian describes this feature as 'a feature that makes it feel as if thousands of different games are part of the same world, such as
Mario's success in the FIFA
and
Call of Duty series worlds.'
increase.
Initially, Roblox had little financial incentive, but after success, he took the lead in promoting it as 'a place where young game creators can make money' and made Roblox costumes and accessories for users. I called for it to be sold. Items created by other users in the game can be bought and sold in the in-platform currency called 'Robux', and when the item is sold, Roblox takes a commission of about 30% and the rest is distributed to the creator and the seller. It is said that it is a mechanism to be done. For a while, Roblox's official website even had the slogan 'Make Anything. Reach Millions. Earn Serious Cash.' that's right.
Roblox, which has grown rapidly due to the pandemic of the new coronavirus,
was listed on the stock market in March 2021 with a market capitalization of over 4 trillion yen,
and has a corporate value comparable to Nintendo and Activision Blizzard from an almost unknown company. It has become a huge company. However, because most of Roblox's revenue comes from games and items made by children, The Guardian said of Roblox, 'Roblox is an empire built on the sale of virtual boots and hats, and almost half of its users. Given that he is under the age of 13, we can see that the empire is made up of children's creativity and workforce. '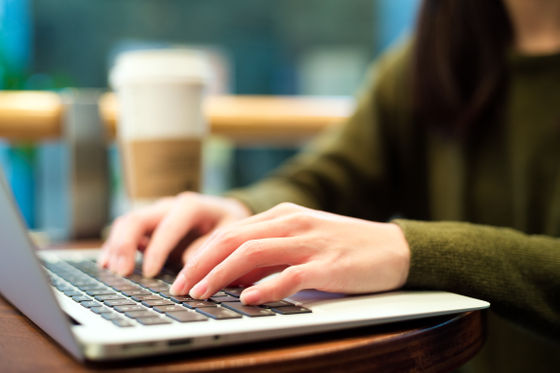 It's not a bad thing that hard-made games are appreciated by many players and rewarded with money, but Roblox, which lacks a mechanism to protect children and creators, has many problems, some of which are long-term. It also includes labor coercion and sexual harassment. Roblox publishes educational programs for creators, but they don't provide know-how for making interesting games, so there's no clear plan for inexperienced, age- and immature kids. Collisions and problems are inevitable when gathering together to make one thing.

According to The Guardian, Roblox paid $ 500 million to creators in 2021, but earned more than $ 30,000 during the year. It is said that there are only about 1000 games that have been raised. This means that most of the more than 27 million games published on Roblox aren't profitable.

The game production company that Anna mentioned above also announced that the scale would be too large and the finances would collapse in a blink of an eye, and the young people who were participating in the game making would be treated as contract employees. As a result, Anna's salary dropped sharply, and she immediately retired from the game production company with her colleagues. However, since the founder of the company is a powerful person at Roblox, Anna can not talk to anyone. And every time he sees his game being touted as a success story for Roblox, he's filled with regret.

Anna told The Guardian, 'If I post my situation on the Roblox forums, it would be dismissed as vandalism. I want to continue making games on Roblox, so I'm famous in the developer community. I can't stand up to some people. '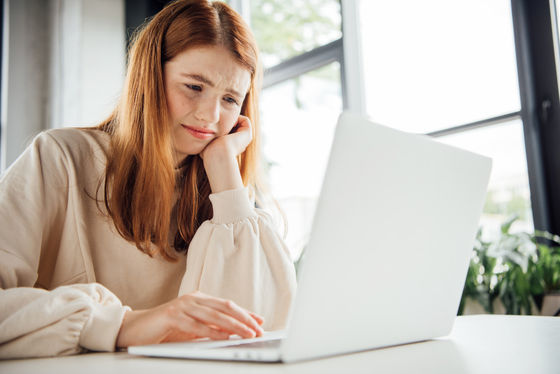 In addition, Anna who left the game production company who got a job until she got a job at university said that she re-entered the university to study computer science again. However, I dropped out of school in less than a semester because the content of the class was too rudimentary and I couldn't forget when I had a high income. And he is devoting himself to the production of a new Roblox game while cutting down his savings, but it seems that he has not achieved much results.

Anna said about the recent situation and the future, 'Most of the new works were unsuccessful. Recently, I finally realized how harmful my relationship with Roblox was and how many years of my life was wasted. If we have the chance to succeed in our project, we may withdraw from Roblox this time. '

in Game, Posted by log1l_ks