'Facebook Pixel Hunt', a project to investigate 'the current situation where Meta is collecting information from non-Facebook users' has started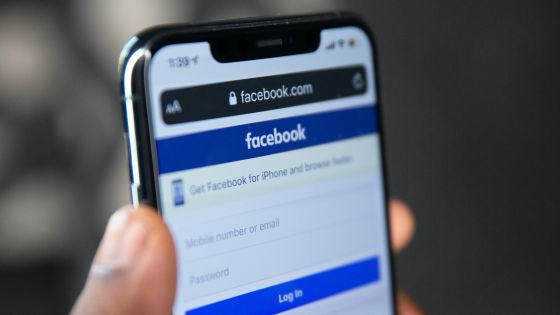 It is widely known that Meta collects
a lot of information such as phone numbers, location information, interests from Facebook and Instagram users, and Meta uses its advertisement distribution platform to use its own advertisement distribution platform other than users of its own service. It is also pointed out that we are collecting information from.
Mozilla
and
The Markup
, a non-profit organization, have jointly started
a project 'Facebook Pixel Hunt
' to investigate the current state of information gathering by Meta.
Facebook Pixel Hunt
https://rally.mozilla.org/current-studies/facebook-pixel-hunt/index.html
Mozilla partners with The Markup to launch Rally study into Facebook's tracking and data collection practices
https://blog.mozilla.org/en/mozilla/news/mozilla-themarkup-partner-rally-facebook-tracking-data-collection/
Meta provides a tracking tool '
Facebook Pixel
' that tracks the behavior of website visitors. In addition, Meta's
Terms
of Service states that information can be collected regardless of whether or not you have a Facebook account through the website that uses Meta's products, and Meta can be obtained with Facebook Pixel etc. You can see that the information is ready to be collected, including those of non-holders of Facebook accounts.


To investigate the current state of information gathering by Meta, Mozilla and The Markup have launched a project 'Facebook Pixel Hunt' to grasp the collected information. This project is being run on
Mozilla Rally, a
platform that allows users to provide information to any project. The information surveyed by Facebook Pixel Hunt is as follows.
・ Information sent to Facebook Pixel while browsing a web page
・ URL of the web page you browsed
・ Web page browsing time
・ Whether or not a cookie indicating that you have logged in to Facebook is stored in your browser
According to Mozilla, the information collected from Facebook Pixel Hunt collaborators will not be shared with third parties and will be deleted after analysis. Ted Han, Product Leader of Mozilla Rally, said, 'By using tools like Mozilla Rally, the power of the community to gain insights into the opaque parts of the Internet that have a significant impact on our personal lives and society. Facebook Pixel Hunt is a valuable opportunity to unveil data collection and tracking outside the Facebook platform. 'Facebook Pixel Hunt reveals the current state of information gathering and tracking to Facebook. It shows expectations for becoming.
In addition, it is said that you can participate in Facebook Pixel Hunt by installing a dedicated add-on on Firefox from
the official page of Mozilla Rally ...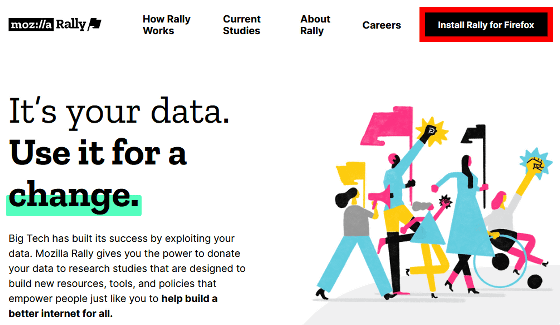 At the time of writing the article, only American residents can participate, so even if a Japanese user installs and executes the extension, a sentence saying that it will be possible to participate from other countries as soon as possible is displayed. did.