'Aozora reading' where you can listen to the reading of Aozora Bunko by volunteers


Literature for which the copyright has disappeared has been published many
Aozora Bunko
the work of, the site, which can be enjoyed in reading by volunteers is the
'blue sky reading'.
I actually tried using what kind of site it is.
Aozora Reading | Reading the books in Aozora Bunko
https://aozoraroudoku.jp/
When you access the top page of Aozora Reading, a screen like this will appear.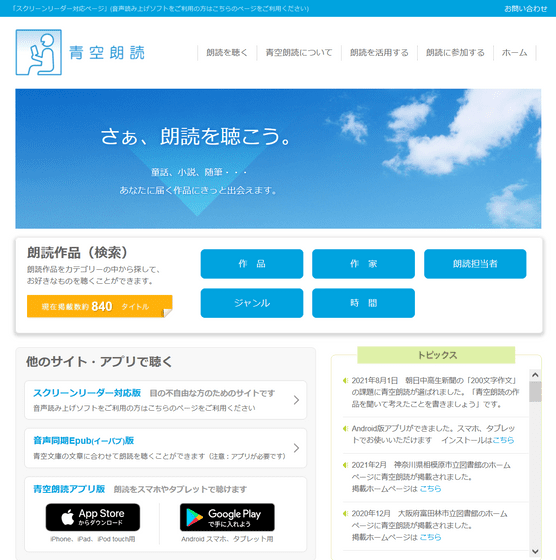 Search for works from the center. First, click on 'Works' ...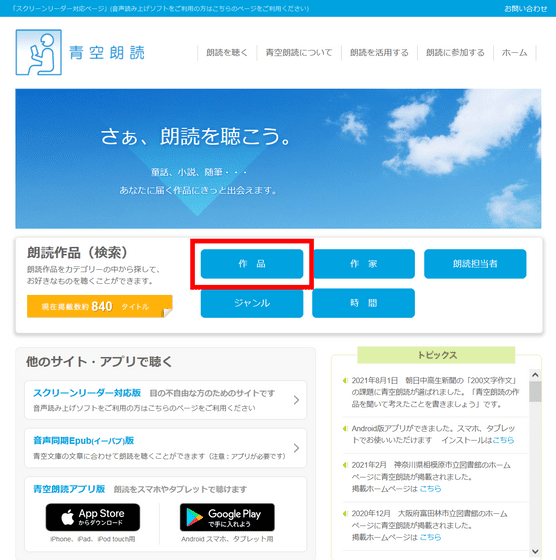 You can search by title. Click 'A line' to try it.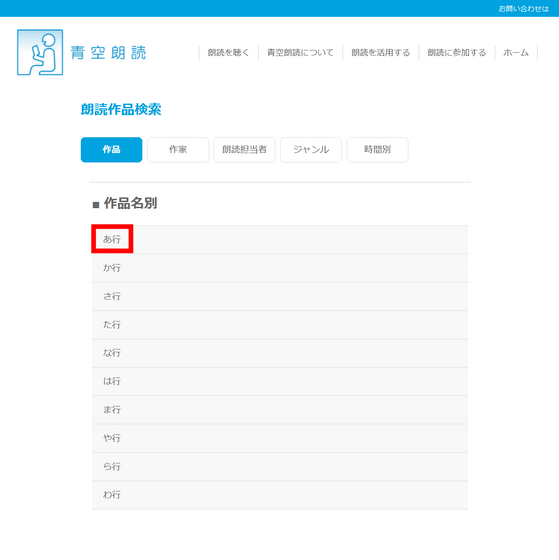 Then, the works that start with that line will be developed. The total number of works published is about 840 titles. Click on 'A, Autumn' at the top ...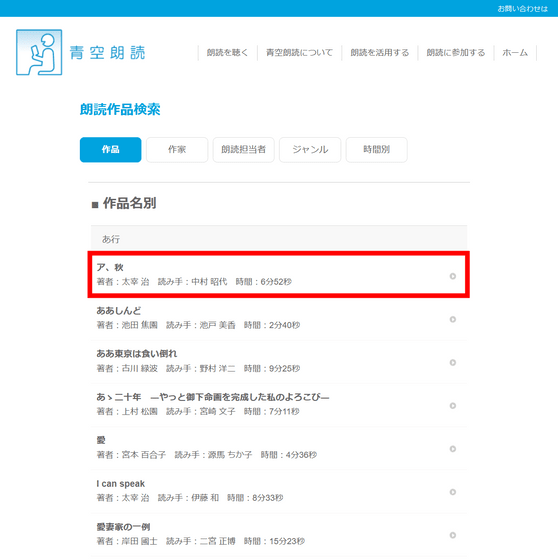 The page of Osamu Dazai's 'A, Autumn' is displayed. You can play the reading by clicking the horizontal triangle in the center.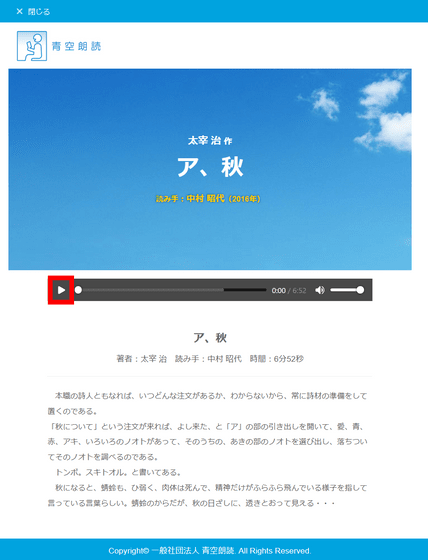 In addition to the title of the work, you can search for the work by author, person in charge of reading, genre, and time.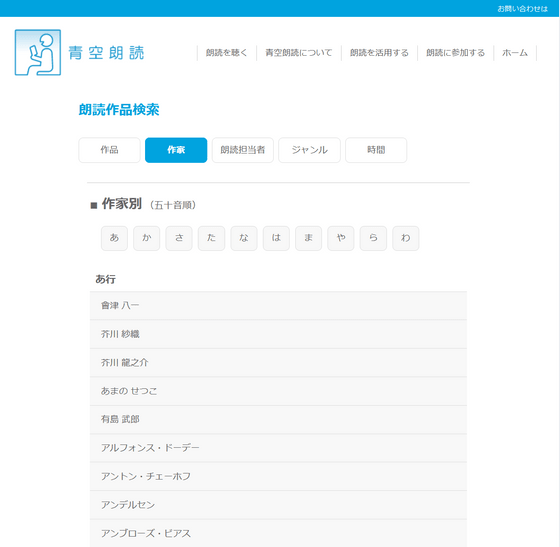 In addition, Aozora reading was started as a social contribution activity by a professional announcer, and even at the time of writing the article, reading is done by volunteers, and we are also
soliciting
participation from the general public who has learned reading.