It is reported that the 'trap that Face ID can not be used if a non-certified vendor replaces the display' of iPhone 13 will be released soon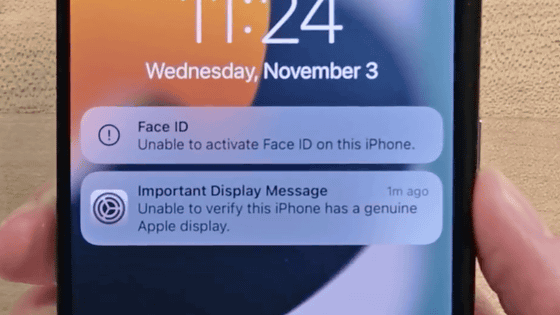 'IPhone 13 replaces the display on its own, Face ID is disabled even though the display and Face ID module are separated,' reported by iFixit and others, who are known to be the first to report the article that disassembles the latest gadget. It was reported that Apple newly said, 'We will deliver a software update that keeps Face ID working even after the display is replaced.'

Apple's New Screen Repair Trap Could Change the Repair Industry Forever | iFixit News

https://www.ifixit.com/News/54829/apples-new-screen-repair-trap-could-change-the-repair-industry-forever
Apple backs off of breaking Face ID after DIY iPhone 13 screen replacements --The Verge
https://www.theverge.com/2021/11/9/22772433/apple-iphone-13-screen-replacements-face-id-software-update
'LOL JK' --Apple Changes Mind, Says They Will Allow Third-Party Screen Repairs on iPhone 13 --FrontPageTech.com
https://www.frontpagetech.com/2021/11/09/lol-jk-apple-changes-mind-says-they-will-allow-third-party-screen-repairs/
Previous reports have confirmed that the iPhone 13 has a phenomenon that 'Face ID is invalidated if a non-certified vendor replaces the display.'
iPhone 13 may lose Face ID if you ask a third-party repairer to repair the screen-GIGAZINE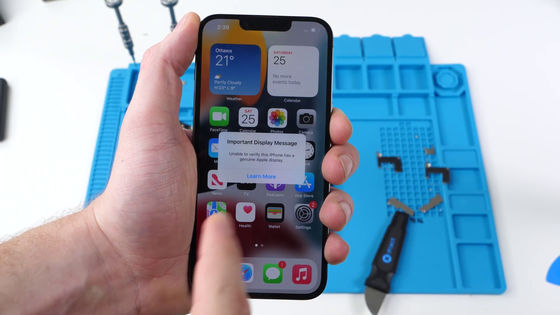 Below is a movie confirming that Face ID cannot be used after replacing the display of iPhone 13 newly released by iFixit.
Apple Broke iPhone 13 Screen Repairs-YouTube
Open the iPhone display with a tool ...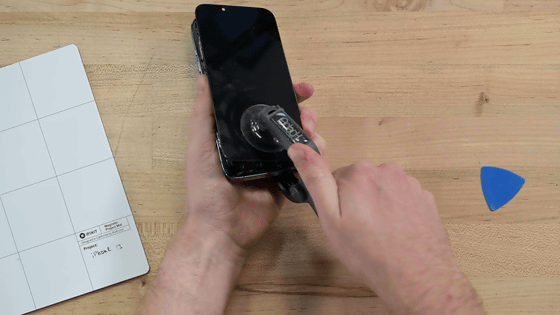 Separate the main unit and display.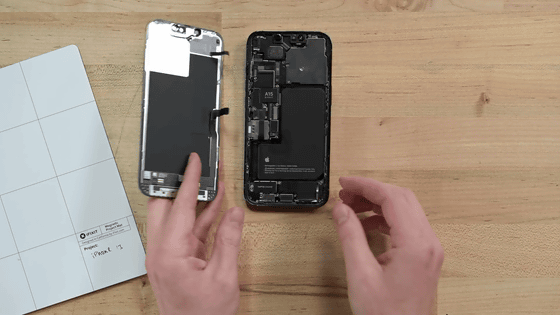 The replacement display will show 'Face ID is Not Available' as shown below.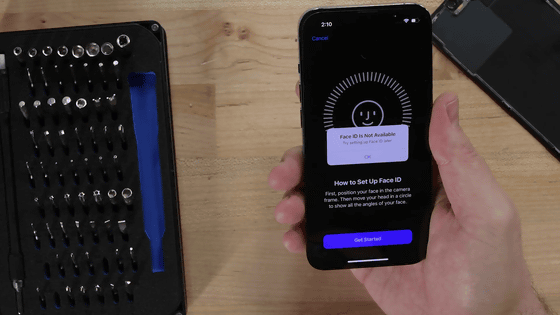 According to iFixit, this happens despite the separate display and Face ID module, due to a microcontroller that's smaller than a fingernail, which wasn't on the iPhone before. That thing.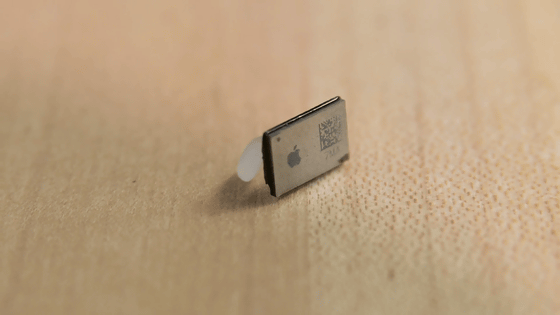 This small microcontroller is paired with the display and works with a repair approval system using the Apple Services Toolkit 2 software, which is only available to the Apple Store and Apple Authorized Repairers. This repair approval system seems to activate Face ID by entering the serial number of the iPhone and display as a repair record in Apple's cloud server, and it is a mechanism for Apple to approve / reject individual repairs. .. For this reason, iFixit described this phenomenon as a 'screen repair trap.'

It is reported that Apple has changed its policy as a result of the repair company's voice in response to this situation. Apple told IT news site The Verge that Apple plans to deliver a software update that keeps Face ID working after the display is replaced. However, the delivery date of this software update was not disclosed.